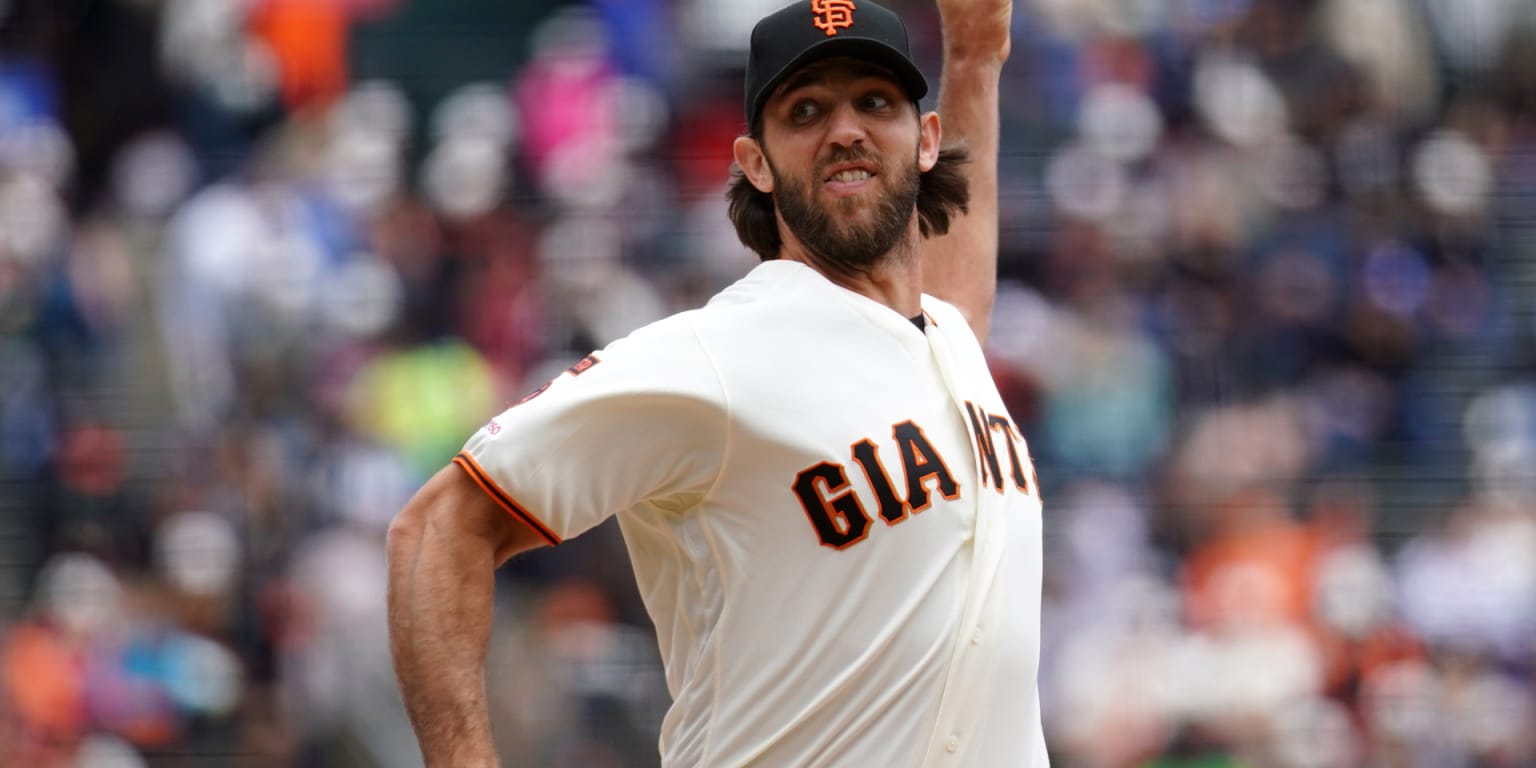 SAN FRANCISCO – Count the Brewers among the teams in contention that may be related to the Giants' ace, Madison Bumgarner, in the weeks leading up to the July 31 trade deadline.
Milwaukee had a glimpse of Bumgarner in the Giants' 8-7 victory Saturday afternoon at Oracle
SAN FRANCISCO – Count the Brewers among the competing teams likely to be linked to the Giants' Ace Madison Bumgarner in the weeks preceding the 31 July deadline.
Milwaukee had a first-hand glimpse of Bumgarner in the Giants 8-7 win on Saturday afternoon at Oracle Park, extending the San Francisco streak to a four-game high.
• The score of the box
Bumgarner (4-6, 3.87) disregarded the decision after allowing five points (three earned) in six innings, but recorded his eleventh good start of the season on his 15th outing. The 29-year-old southpaw gave five hits, scored three, and pulled out six. He caused 14 dynamic strikes and an average of 91.7 mph on his fastball.
Bumgarner left with a 5-4 lead over the Giants, but his current club was tied by equalizing Joe Panik's sacrificial volley in the bottom of the sixth. San Francisco finished his rally by scoring twice in seventh place behind Stephen Vogt's second triple, Kevin Pillar's RBI single, and Brandon Crawford's double, who finished 3-for-4.
The Brewers, who are currently trying to stay ahead of the Cubs and Cardinals of the Central National League, will likely be looking for help in preparing the throws at the trading deadline, which will make them potential business partner for the Giants. Milwaukee is currently private starters Jhoulys Chacin and Gio Gonzalez and entered Saturday with the fourth highest rotation of the ERA (4.68) at the BN.
Bumgarner, an imminent free agent, will be one of the most established start-up pitchers on the market and the Giants' decision to hire Zack Minasian as the new supervisor during the winter could help facilitate potential negotiations with Milwaukee. Prior to joining Farhan Zaidi, president of the first year of baseball operations in San Francisco, Minasian worked for 14 years at the Brewers' reception, which allowed him to gain a thorough understanding of the talents of their farming system.
Maria Guardado covers the Giants for MLB.com. She previously covered the angels of 2017-18. To follow her Twitter.