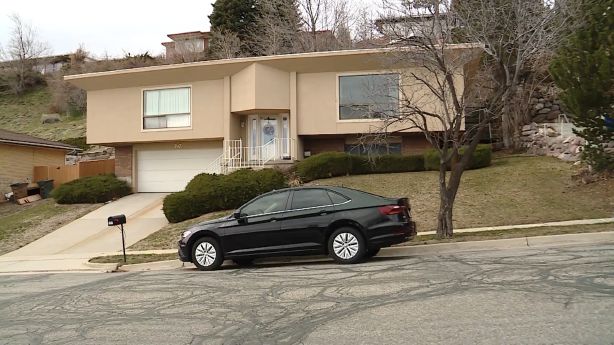 [ad_1]

SALT LAKE CITY – A man was arrested for stabbing his landlord in Salt Lake City.
Jesse Joel Bruce, 40, was sentenced to Salt Lake County Jail for an investigation into the murder of 40-year-old Cory Haney.
The Salt Lake police responded to a 911 call at approximately 1:15 am on Thursday. When they arrived at 797 E. Northcliffe Drive (600 North), they found Haney inside with multiple stab wounds. He was declared dead on the scene, according to a prison report.
The detectives determined that Bruce had called 911 to report "that he stabbed his owner," the report says. Bruce said that he was acting in self-defense.
However, "based on evidence gathered from crime scene investigators have reason to believe (Bruce) was the aggressor of this deadly confrontation," according to the report.
Police said that Bruce was renting a room in Haney's house, where the assault had occurred, and that the two were living together. But the men already knew each other before Bruce took him, police said. The fight between the two should not be a tenant-tenant affair, the police said.
It was not clear how long Bruce had lived with Haney. As late as January, court records indicated that Bruce's home address was in North Ogden.
Bruce was treated for minor injuries not disclosed at a local hospital before being placed in jail.
Court records show that Bruce's criminal history includes arrests for drunk driving, shoplifting and traffic citation, but nothing for violent crimes.
×
Related stories
[ad_2]

Source link