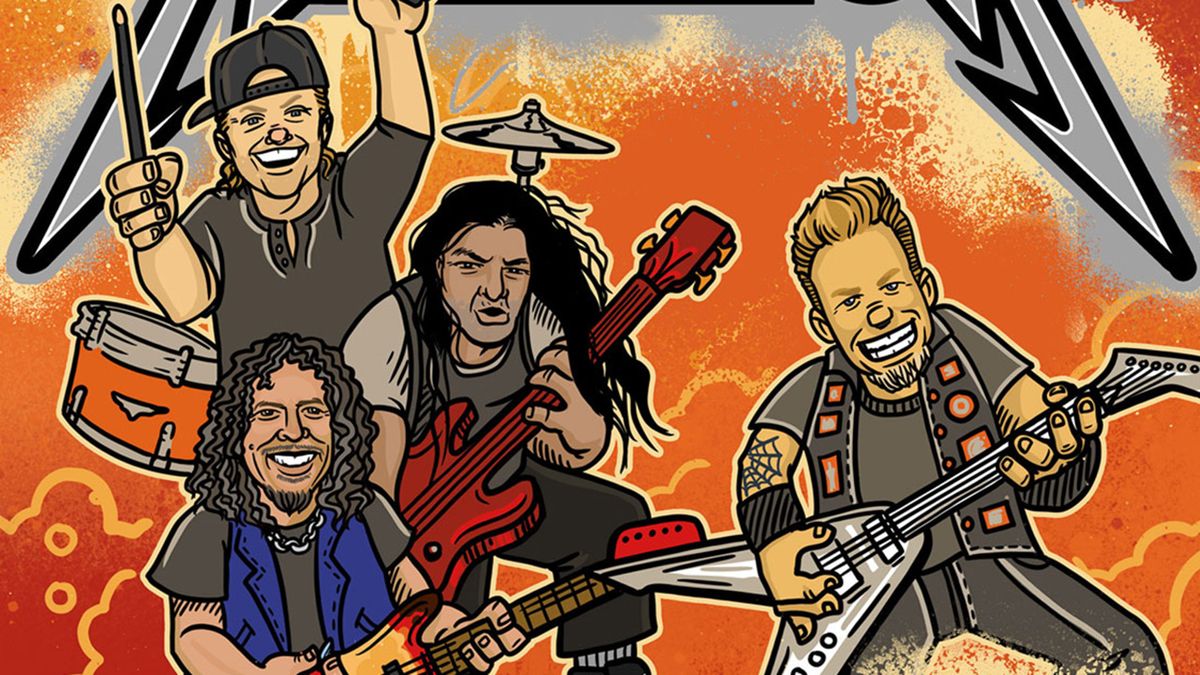 Metallica has announced the release of a book on the history of the group, aimed at young readers.
The ABC of Metallica will present nursery rhymes and illustrations and will detail the history of the group. Howie Abrams co-wrote it with illustrations by Michael 'Kaves' McLeer, who participated in the film Metallica. Obey your master exhibition back in 2012.
A statement on the book reads as follows: "The ABC of Metallica returns to the remarkable story of the most famous group of heavy metal.
"Each letter of the alphabet highlights an important moment in the group's journey, from its humble garage days to its many classic albums such as … and justice for all and Puppeteer, to biographical information about the members of the group themselves.
"The book is intended to entertain young readers as well as frequent fans of all ages.
"A portion of the proceeds will go to Metallica's All In My Hands Foundation, which is dedicated to creating sustainable communities by supporting employee education, fighting hunger and other vital local services."
The ABC of Metallica must be released on November 26th and is available for pre-order, either as a standalone book or with two t-shirt designs on the band's website or via Amazon.
Metallica is currently at the last European stage of its global program WorldWired tower.
Source link