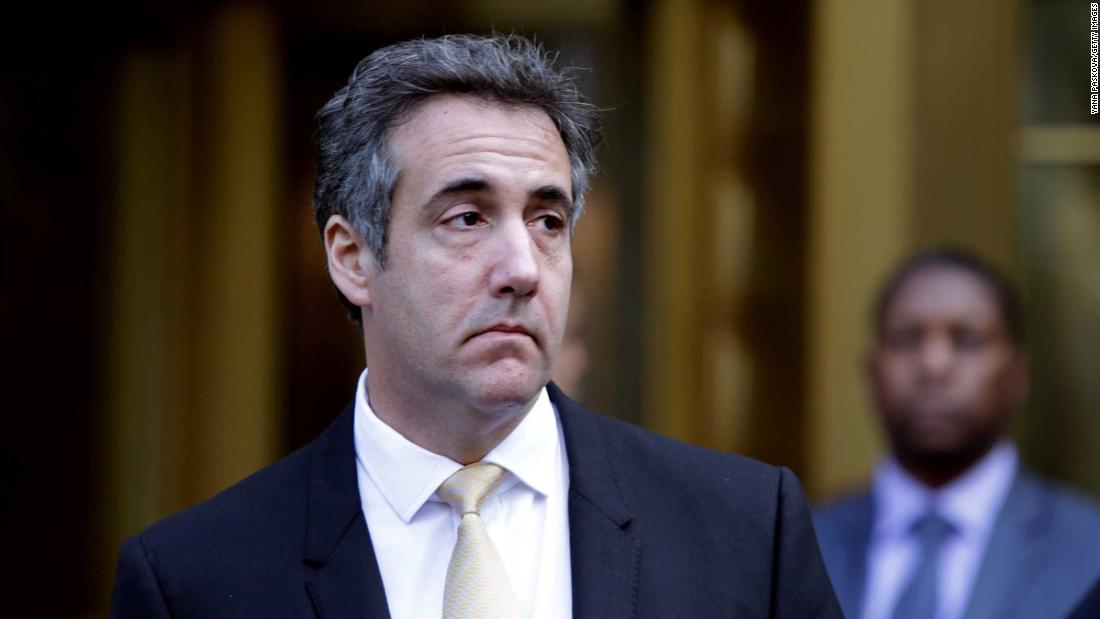 In seeking the postponement, a Cohen lawyer stated in court that his client needed more time to deal with the reinstatement of a recent surgical procedure and to prepare for the expected testimony before three congressional committees.
Cohen was to go to prison on March 6th. Judge William Pauley of the US District Court granted Wednesday an extension until May 6.
Cohen was sentenced to three years in prison on nine counts, including campaign-related funding violations related to payments he had arranged to silence women who claimed business with Trump, to which Cohen pleaded guilty Last year. Trump denied the business.
Cohen's forward-looking testimony has been the subject of a series of postponements in recent weeks. He postponed his appearance at Capitol Hill three times, for three different reasons.
He was scheduled to appear before the House Oversight Committee at a public hearing on February 7, but was suddenly canceled. At the time, Cohen had stated that he was concerned for the safety of his family after the "continuing threats" of Trump and his lawyer, Rudy Giuliani, both of whom referred to Cohen's father-in-law. in public comments.
Cohen also delayed the in camera testimony before the House Intelligence Committee for the next day, citing an ongoing investigation. Last month, the Senate Intelligence Committee summoned Cohen to testify and he agreed to appear, but the committee finally granted him a delay after receiving a note from the doctor regarding the recent surgery at the shoulder of Cohen.
But patience for the delays was slim after photos of Cohen hugging customers in a high-end restaurant in New York appeared on Twitter. Reacting to the photos, North Carolina Republican Senator Richard Burr, chairman of the Senate Committee on the Intel, said that "all the good will" his group had for Cohen was exhausted.
Lawmakers want to talk to Cohen for his ongoing investigations into Russia's interference in the 2016 election. It's unclear exactly what Cohen will testify at his public hearing. In a letter, Republicans of the House's oversight committee told Cohen's advisor, Lanny Davis, that his testimony would exclude any "under investigation" case.
After the Cohen House Oversight Committee's testimony was postponed earlier this month, Maryland Democrat President Elijah Cummings refused to confirm the date of Cohen's testimony, but repeated several times to reporters that the public hearing would take place.
"As sure as the day becomes night," said Cummings when asked what Cohen's appearance was.
Cohen's lawyer, Michael Monico, said in his letter to the court that officials at the US Attorney's Office in Manhattan, one of the bureaus that charged Cohen, were not opposed to a "60-day single delay" in light of Mr. Cohen's medical condition. "
The letter also stated that Cohen himself had submitted a separate letter under seal on 12 February.
CNN's Jeremy Herb contributed to this report.
Source link