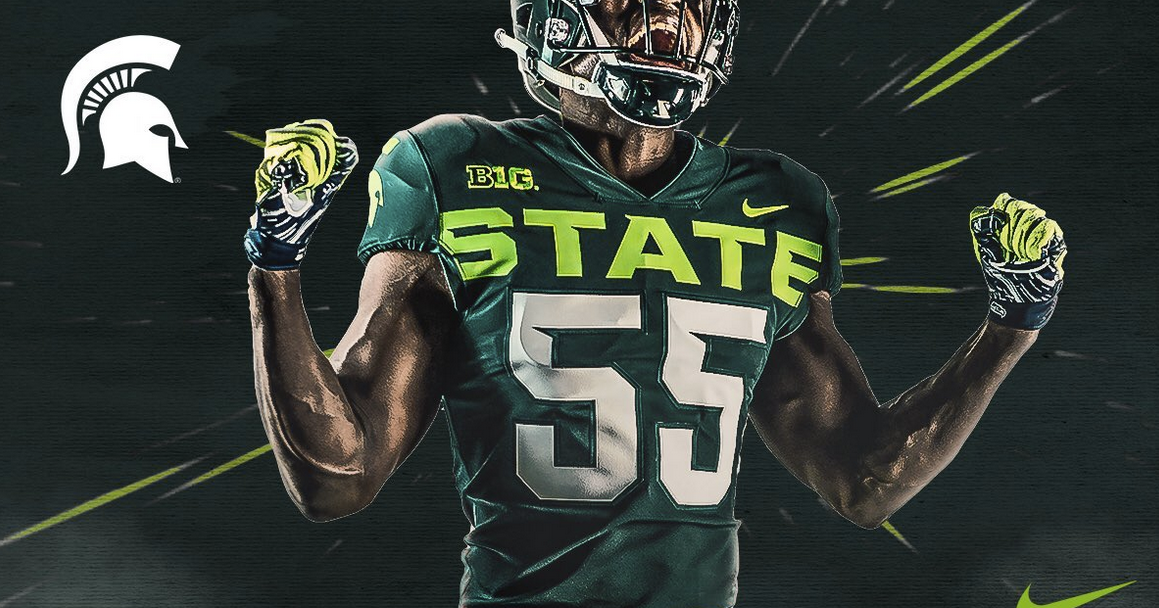 Michigan State has revealed a new replacement uniform for the 2019 season before its spring match on Saturday and it is safe to say that it missed its target.
The new look, defined by its lime green accents, is quite daring. Featuring a sublimated "STATE" neon symbol on the chest with the corresponding main logo on Michigan State's well-known kelly green helmets, the uniforms resemble the Seattle Seahawks' choice of atomic green.
It seems that the powers within the Spartans football program have appreciated the idea that Nike borrows its model of basketball from the state of Michigan to push the envelope to its place this fall.
Recruits and players love the additions of uniforms. Therefore, the opinion of social media does not have much importance in the program. Here's an overview of Nike's 2019 Michigan State Home Secondary Iteration: