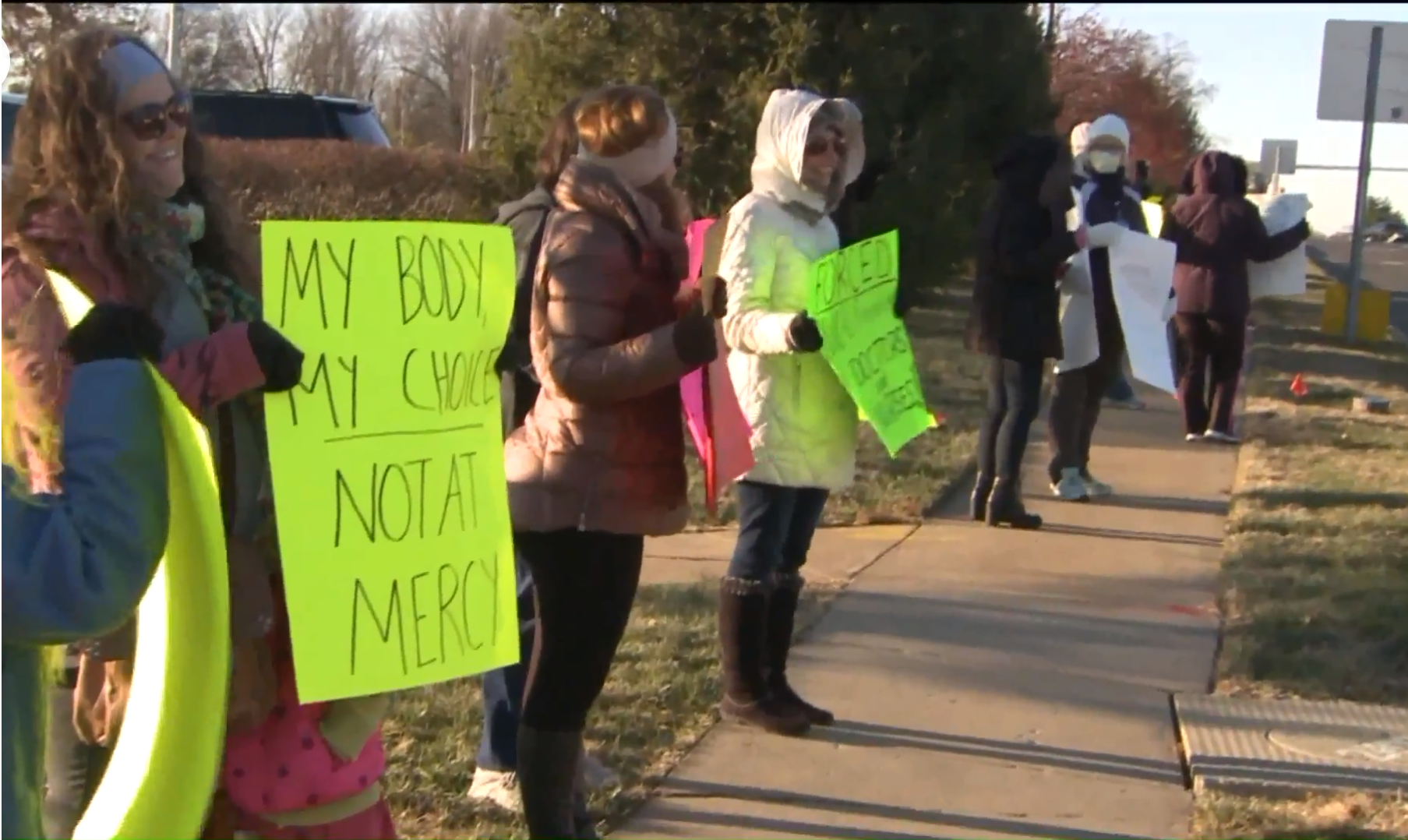 [ad_1]

A group of protesters gathered in front of Mercy Hospital South in St. Louis on Monday to protest the hospital's policy that employees be vaccinated against influenza, saying at least one nurse would have been fired after refused to be vaccinated, citing religious reasons.
Nelia Aubuchon, who organized the protest, told Fox 2 that a nurse from Mercy Hospital South had been fired after seeking a waiver from the policy for religious reasons. The hospital reportedly refused to comply with the nurse's request and fired shortly thereafter, Aubuchon told the chain.
SHOULD I GET INFLUENZA? WHAT YOU NEED TO KNOW ABOUT 2018-19 FLU SEASON
"Mercy has a policy that says they accept religious and medical exemptions and that in practice, it seems they do not accept them, they deny them," Aubuchon told the D & D chain. Information, but without identifying his nurse. who would have been fired.
"Here in Mercy South, this nurse knows no other doctor or nurse who has been granted a religious or medical exemption and, frankly, we focus here on the religious exemption because this nurse chose not to be constrained to receive the shot, "she added.
Aubuchon wrote on Facebook that the event did not focus on "the effectiveness of influenza vaccines [or] It is rather Mercy's refusal of ALL the religious and medical exemptions granted to their employees and their drastic measure of putting an end to those who will not give in to their policy. Mercy Hospital has refused ALL doctors and religious leaders to sign release documents. "
She also claimed that the policy constituted religious discrimination and violated the personal rights of employees.
Bethany Pope, a spokeswoman for Mercy Hospital South, told Fox News that the hospital had approved "the majority" of the 170 waiver applications received this year – many of which were "accepted to meet derogation for medical or religious reasons ".
In total, the Mercy health system employs more than 44,000 people, according to Pope.
SOUTH DAKOTA ANNOUNCES FIRST DEATH OF SEAS FLU
"The goal of our flu vaccination policy is simple: protection against the flu virus saves lives, especially those of our most vulnerable patients. Requiring health colleagues to be vaccinated against the flu is a best practice in the United States to ensure the safety of patients, colleagues and community members. Mercy revised her influenza vaccination policy several years ago and requires all Mercy colleagues to abide by this policy as a condition of employment, "said Pope.
"Colleagues whose waiver requests have not been accepted will be notified this week and, in accordance with our policy, will not be allowed to remain employed without receiving a vaccine. It is an important step in the protection of our patients, visitors and co-workers, "she added, noting that the hospital's policy on Compulsory influenza vaccine was the same "as most hospitals in the country".
[ad_2]

Source link