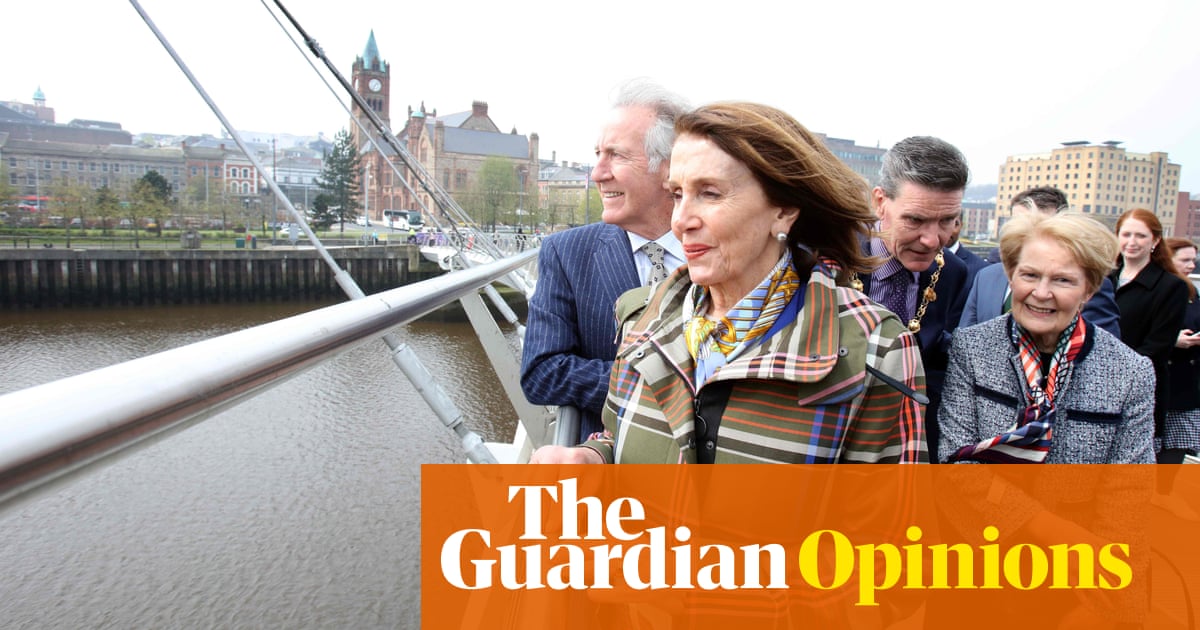 [ad_1]
Sign up for Patriarchal Week, a newsletter about feminism and sexism sent every Saturday.
Problem of fraternal civility of Nancy Pelosi
Have you heard of the rule of "inappropriate in Ireland"? No, me neither. But according to Nancy Pelosi, it's one thing. On Friday, the Speaker was asked whether Congress planned to remove Donald Trump, a matter of some concern. Pelosi, who was in Belfast, declined to comment, telling reporters that it would not be appropriate to criticize the president while she was abroad.
It is strange that Pelosi is worried about the etiquette of when and where to criticize a morally bankrupt demagogue who is clearly unfit to hold a position. All the more so as she does not seem to be subject to any geographical restrictions when it comes to denigrating progressive young women from her own party.
There does not seem to be any rule prohibiting for example insult Alexandria Ocasio-Cortez of Alexandria. On Monday, Pelosi told an audience at the London School of Economics that a "glass of water" could have won a place in the "solidly democratic" district of Ocasio-Cortez. This hides the fact that Ocasio-Cortez, 28, has defeated Joe Crowley, holder for 10 quarters, in the primaries. And completely misses the fact that Ocasio-Cortez was elected because people are desperate to get real change, no more centrist institutions like Crowley. (Who, by the way, then left to join a corporate lobbying company that represents clients in the fossil fuel sector.)
Pelosi also does not seem to need to treat Ilhan Omar, Congressman from Minnesota, with much respect. She clearly indicated to her that she considered Omar as a nuisance to manage, rather than a colleague to defend. When Trump recently tweeted a racist video dishonestly accusing Omar of downplaying the 9/11 attacks, people like Elizabeth Warren and Bernie Sanders went on to defend Omar. Pelosi's reaction was to not mention Omar's name and to tweet a slightly veiled veil over the memory of 9/11 as a sacred place.
Pelosi has talked a lot about the fact that she thinks Democrats will beat Trump by staying firmly in the downtown core and has repeatedly downplayed the influence of Ocio-Cortez and other progressives. Just one day before his insult of "glass of water", Pelosi called the Democratic Party's more democrat faction of "like five people" in an interview given at 60 Minutes. She also scorned initiatives such as the Green New Deal, which she described as "the green dream, or whatever they call". The Speaker of the House was happy wax lyrical about the youth and diversity of his party, but he is clearly not as happy to listen to these new voices.
Which is a shame because these new voices do what Pelosi should do: ask for a more equitable America and unambiguously ask that Trump be removed. Following the report by Robert Mueller, Ocasio-Cortez and Omar both stated that they were going to sign Rashida Tlaib's indictment resolution. Pelosi should do the same, rather than compare the women of his party to glasses of water.
Bring on American homocracy
A Virginia pastor warned that if Pete Buttigieg were elected president, the openly homosexual politician and his LGBTQ supporters would turn the United States into "homocracy." He did not quite understand what this homocracy would look like, but we imagine him fabulous.
Bangladeshi teenager murdered after reporting sexual harassment
Nusrat Jahan Rafi, 19, died after being burned in her school. The attack appears to have been a retaliation for Nusrat accusing his head of establishment of sexual harassment. "The teacher touched me. I will fight this crime until my last breath, "says Nusrat in a video recorded in the ambulance before his death. What an incredibly courageous woman.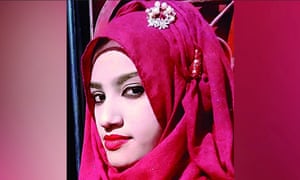 Malaysian women investigated for "dehijabbing"
Islamic leaders in Malaysia are investigating three women who organized a panel discussion about not wearing the hijab. In a joint statement, the women declared that they "condemned this useless investigation as an abuse of power to harass and intimidate women activists who express themselves on women's issues". In recent years, radical Islam has seen a worrying rise in Malaysia, and women's rights seem to be under increasing threat.
TV channels based on gender
The Italian state broadcaster plans to create separate TV channels for men and women. Someone has apparently forgotten to tell them that we are in 2019.
Eagle parental duties
Two bald eagles and one female formed a very modern family in northwestern Illinois. The trio hatched three eggs and take turns feeding the babies and taking care of the nest. Meanwhile, in the human world, women spend even more time on housework and child care than men.
The first female elf
For the first time in its history, the University of Notre Dame chose a woman to serve as leprechaun, the school's official mascot. A great moment for little girls around the world who thought they could never become green fairies and hoarding.
[ad_2]
Source link