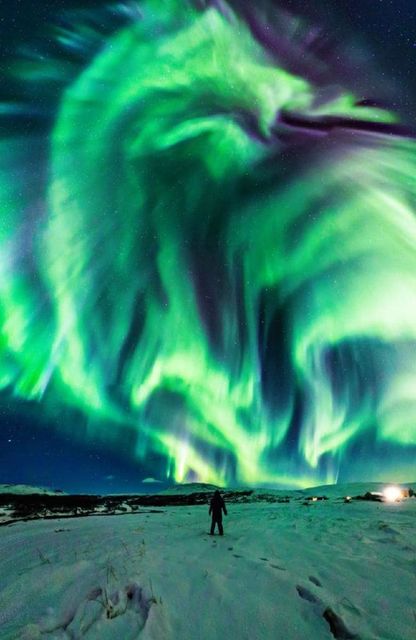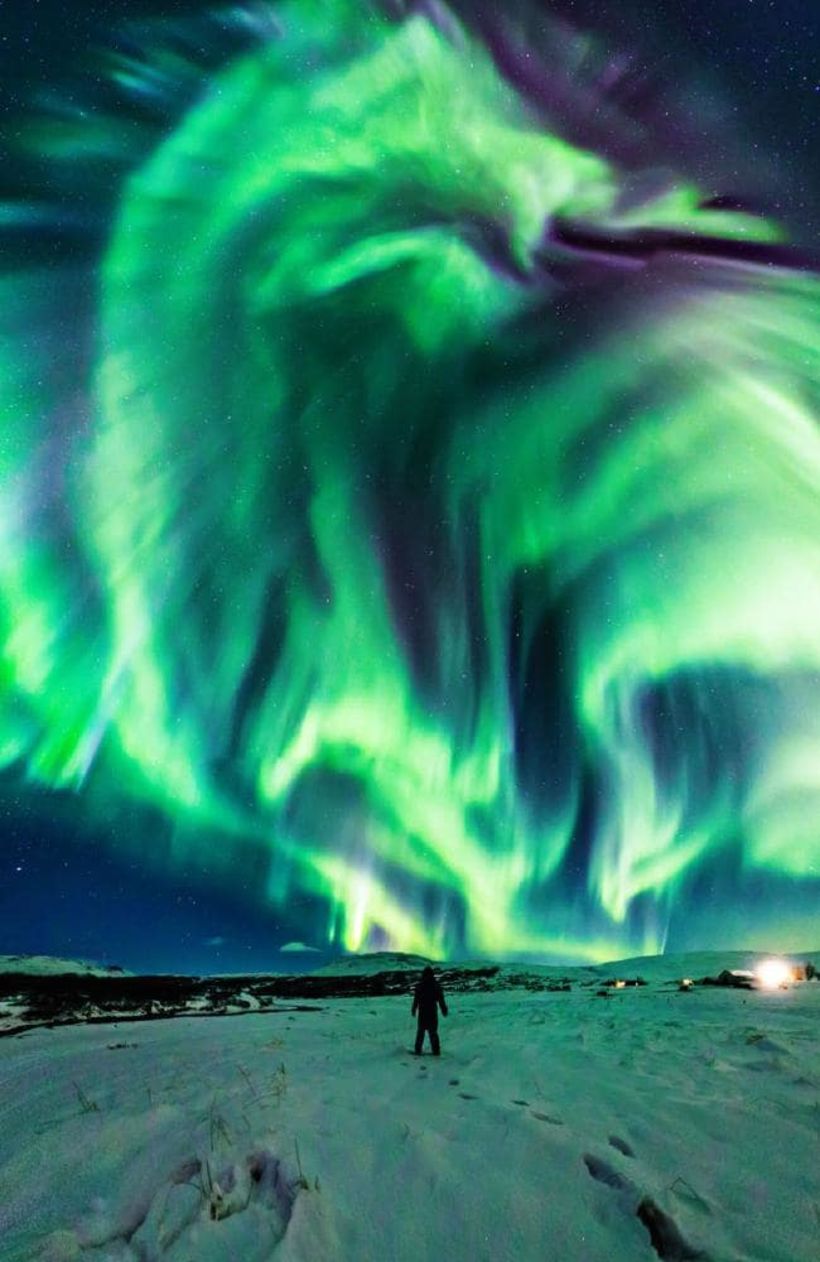 The picture shows a giant dragon in the sky.
Jingyi Zhang and Wang Zheng / NASASource: Provided
On February 18, NASA released a magnificent image of a dragon-shaped aurora in the winter sky of Iceland.
"The aurora was caused by a hole in the solar corona that expelled charged particles in a solar wind that followed the change in the interplanetary magnetic field in the Earth's magnetosphere," NASA reported.
The photo was taken by photographers Jingyi Zhang and Wang Zheng and clearly shows a huge creature resembling a dragon in the night sky.
This is not the first time that strange images appear in the aurora over Iceland.
In 2017, an image resembling a griffin was captured on Reykjavik and a recent image taken by a Scottish snapper. Graeme Whipps in Iceland shows a giant face in the sky.
Interestingly, the Icelandic coat of arms has four protectors of the country, called Landvaettir in Icelandic. The four protectors of Iceland are: a dragon, a griffin, a giant and a bull.
Now all that is needed is someone who captures the image of a bull in the sky! If one of our readers finds a bull-like aurora and manages to take a picture of it, please send it to icelandmonitor@icelandmonitor.is!