Uber has announced improvements to its Uber Black experience, which I suppose is an incentive to get more people to use Uber's premium carpool option. Most people use UberX, though, aside from cars, there is not much difference in service. It seems that will change.
These adjustments are based on feedback from users of Uber Black, who said they want a high quality service and superior comfort.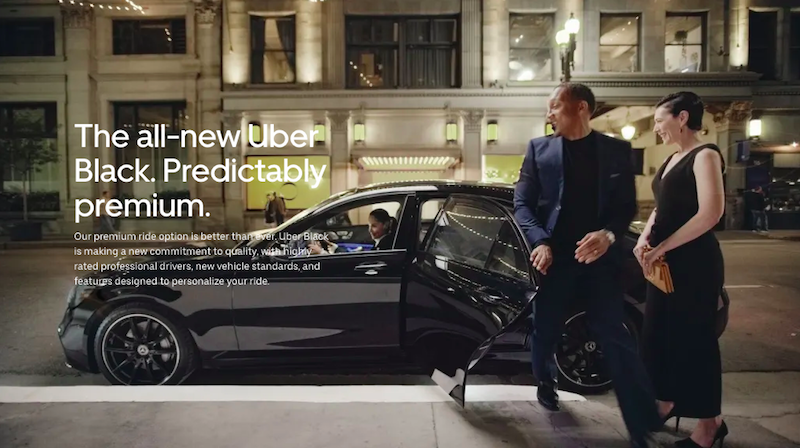 Here are some of the new features deployed by Uber and their description:
Silent modeIf you need to answer e-mails or want to nap, make your trip quieter with one click. If you are in the mood to discuss, it is also an option.
Help with luggage: Inform your driver that an extra pair of hands is required for your luggage.
Temperature control: Communicate your optimum temperature before boarding a vehicle.
Extended collection period: Runners will have a little more time to get to the car when unexpected delays occur.
Premium Support: access premium phone support with live agents if you want something fixed.
These new features are available on all US Uber Black since yesterday, and I would say these are great developments.
More concretely, the delay from two minutes to five minutes is excellent, in my opinion.
Although the other additions sound good, keep in mind that these are just preferences, and I do not think they will be 100% honored.
For example, when you order your outing, you will be able to select certain preferences, such as "Prefer quiet" or "Talk with pleasure".
As an introvert who works almost 100% of the time I am in Ubers, I love when a driver is silent. However, I would always feel rude to choose this as a "preference". Maybe it's wrong, but it seems to me … clumsy.
Even as a person who does not like talking, I also think it's really a "it depends" situation. In other words, there are pilots with whom I have an excellent conversation. Then there are other pilots who talk all the time but who do not understand the message. So it seems difficult to balance this completely.
However, in general, I am a fan of that as long as it does not bother the driver. This nicely counteracts the fact that Uber likes to call some drivers "reputed for their quality of conversation". It's not a sales pitch, in my opinion!
I'm curious to hear what you think about Uber's new "silent mode" option, whether you're a pilot or pilot.