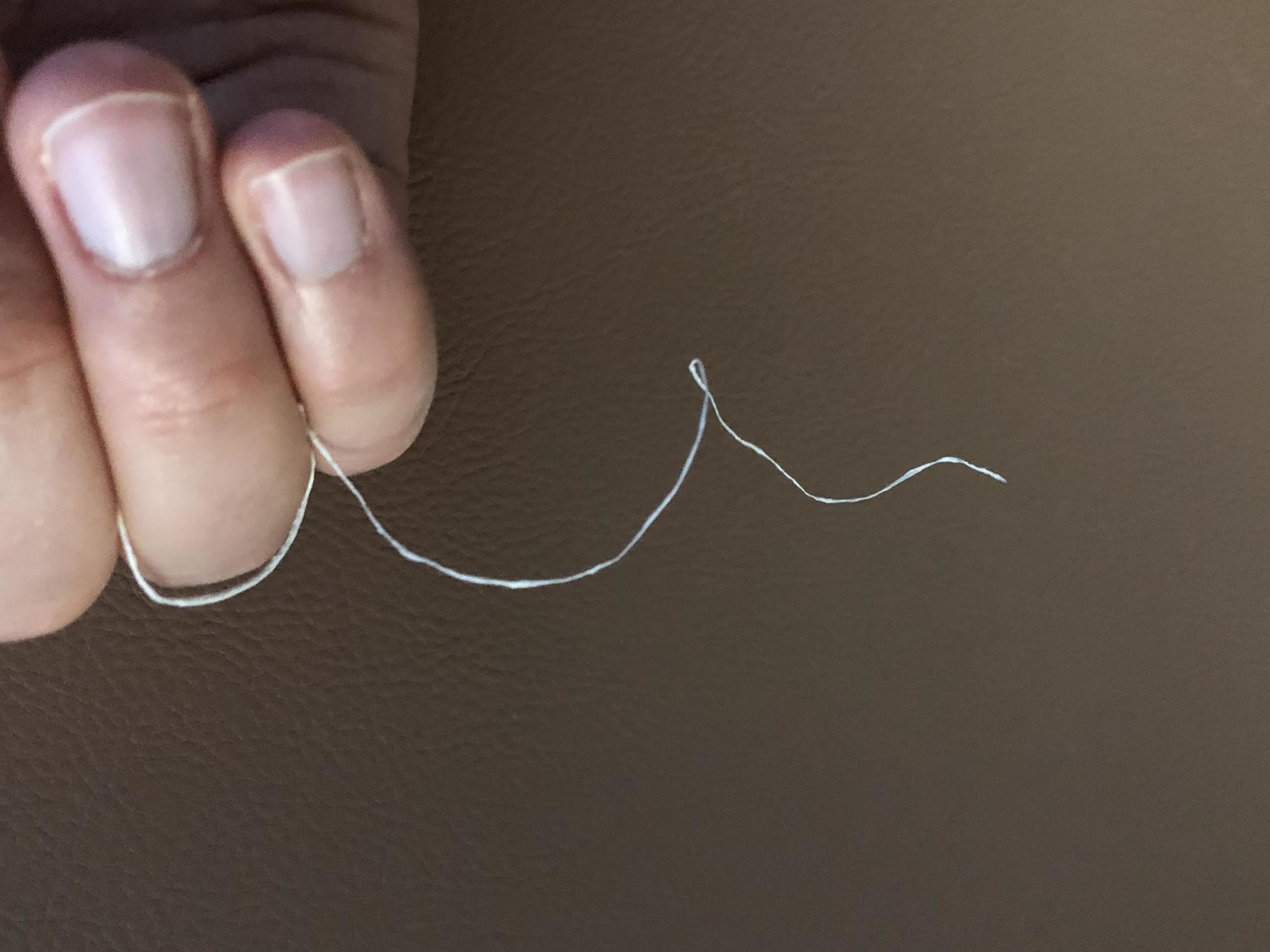 [ad_1]
New tissues grown in laboratories could be a viable alternative to materials that currently dump large amounts of plastic into the world's oceans.
Synthetic textiles such as polyester are sustainable substitutes for natural fabrics such as wool and cotton, but they also contribute to the trillions of microplastics that cover the world's oceans.
There is growing concern about this form of pollution, which is known to be consumed by underwater wildlife with potentially harmful effects on health.
Join Independent spirits
For exclusive items, events and an ad-free reading for only
£ 5.99
$ 6.99
$ 9.99
a month
Get the best of L & # 39; Independent
With an Independent Minds subscription for only
£ 5.99
$ 6.99
$ 9.99
a month
Get the best of L & # 39; Independent
Without ads – for just
£ 5.99
$ 6.99
$ 9.99
a month
These tiny pieces of plastic come from many sources, but it is thought that the most abundant variety is by far the microfibres.
These fibers are produced in the thousands each time a garment is machine washed and most are not trapped in the filters when they drain into the sewers.
It is thought that trillions, or even quadrillions, of these tiny fragments have already entered watercourses and oceans.
To address this problem, Dr. Melik Demirel led a project at Pennsylvania State University to produce new fibers in large fermentation tanks using the same substances that make up natural materials.
"We are developing different types of protein-based fibers, similar to silk and wool, etc.," said Dr. Demirel.
"The problem with synthetics, is that they do not adapt to the natural cycle, so they are not degradable," he added.
"You have to come up with something that works with the cycles of nature, and the logical answer is to use the same building blocks as nature."
If these "biosynthetic" materials lose fibers during the washing process, they will naturally decompose in the water system without harmful effects to wildlife.
Dr. Demirel has presented his work to date as part of a panel exploring solutions to the microplastics crisis at the meeting of the American Association for the Advancement of Science (AAAS) .
In addition to replacing plastic-based materials, he hoped to develop materials that could replace fibers such as cotton, which, despite their nature, can produce a huge water and carbon footprint.
In a process similar to creating beer or yogurt, its "biosynthetic" fibers are created in fermentation tanks from bacteria and substances such as corn syrup.
The next step is to intensify this process so that it can compete with the millions of tonnes of cotton and other textiles produced each year.
"We can make kilograms, but we can not produce them yet," said Dr. Demirel.
---
We will tell you what is true. You can form your own view.
AT L & # 39; Independentno one tells us what to write. That's why, in the age of political lies and biases in Brexit, more readers are turning to an independent source. Subscribe from just 15 pence a day for additional exclusives, events and eBooks – all without advertising.
Subscribe now
[ad_2]
Source link