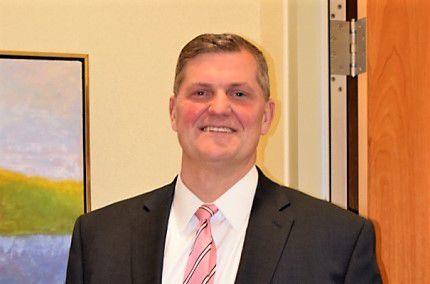 An experienced senior executive with experience in the health products, pharmaceuticals and biotechnology sectors has been appointed as the new President and Chief Executive Officer of Owens & Minor Inc.
On March 4th, the Hanover County Medical Products Distributor appointed Edward A. Pesicka to his management position.
Pesicka worked as a senior executive at Thermo Fisher Scientific, a biotech product development company, where he most recently served as sales manager and senior vice president. He worked at Thermo Fisher for 15 years, then nearly eight years previously at TRW Inc., the former aerospace and automotive company, where he held corporate finance positions.
He replaces Robert C. Sledd, appointed president and CEO of Owens & Minor in November when P. Cody Phipps left. Phipps has been Chief Executive Officer of Owens & Minor since 2015,
"Ed is an experienced executive with deep knowledge of distribution, manufacturing and services within our industry," said Sledd, who remains chairman of the company's board of directors. Sledd has been a member of the Board of Directors since 2007.
"He has also demonstrated his ability to lead the performance improvement," Sledd said. "While at Thermo Fisher Scientific, Ed was responsible for managing a portfolio of distribution, manufacturing, and service-oriented businesses. He has a proven track record of sales and finance and has earned a reputation for providing exceptional customer service and strong financial results. We are delighted that our process has resulted in the identification of the ideal general manager. "
Pesicka joins Owens & Minor in the Fortune 500 company, which is trying to navigate a difficult market environment, particularly difficult for its medical supplies business.
For example, the company is facing price pressures due in part to the consolidation of health sector customers, as well as the higher cost of raw materials for certain distributed products, such as medical gloves.
The company recorded a loss of $ 261.8 million in the fourth quarter, after recording a profit in the same period of the previous year. The results missed Wall Street's expectations.
Pesicka will get a seat on the board of Owens & Minor.
Anne Marie Whittemore, a former lawyer at McGuireWoods, Senior Director of the Board of Directors and a member of its Research Committee, said in a statement that the Board of Directors had conducted extensive research.
"The board believes we have found the right leader, with practical management and staff development skills, aligned with our strategy," said Whittemore.
During its 15 years with Thermo Fisher, Pesicka managed an $ 8 billion portfolio of global distribution, manufacturing and service activities. He has also held the position of CFO for several divisions.
At TRW, he held the position of CFO of the division for the Nelson Stud Welding division of the company.
He began his career as an auditor at PricewaterhouseCoopers.
Pesicka holds an MBA from Case Western Reserve University and a BA in Accounting and Business Administration from Muskingum College.