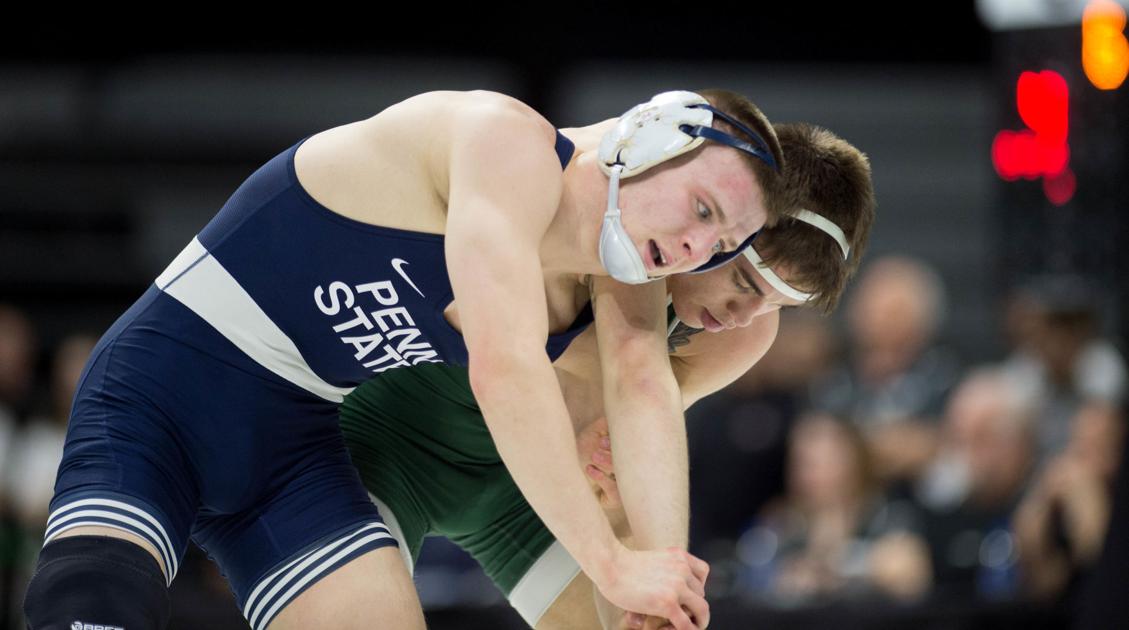 In the Penn State's last Big Ten duel of the season, the Nittany Lions used their 12th different team of the season, but it did come to the same result.
The Nittany Lions beat the Michigan State 37 at 10 a night without Roman Bravo-Young or American Shakur Rasheed, instead of fighting Scott Stossel in Bravo-Young's place and Mason Manville in Rasheed.
That did not seem to matter, however, as apart from Devin Schnupp at 125 and Stossel at 133, Penn State won seven of its 10 bouts for its 57th consecutive double-game victory.
The action began at 125, when Schnupp met No. 7 RayVon Foley, the only ranked wrestler of the evening in the state of Michigan.
Foley earned bonus points early as he dominated his way to a major 14-5 decision to give the Spartans a 4-0 lead, thanks in part to five grounding attempts.
The Spartans strengthened their lead when Anthony Tutolo beat Stossel by a 4-1 decision in his Rec Hall debut, allowing Michigan State to extend its lead to 7-0.
But from there, everything was in the state of Penn State, while the Nittany Lions won five straight victories, starting with Nick Lee at 141.
Lee continued his momentum after Ohio State's Joey McKenna's surprise win last week, and got eight playoffs en route to a 19-7 major decision against Austin Eicher to place Penn State on Table 7-4.
Jarod Verkleeren gave Penn State its first lead of the night by picking up 12-3 over Jaden Enriquez and continuing to start at 149 for Penn State and placing the NIttany Lions 8-7 in the process. . .
At 157, Jason Nolf continued to strengthen his position in the top ranking of Pennsylvania wrestling history by extending his best fall mark to the program at 57.
The Yatesboro, Pa., Got the Jake Tucker pinned score in 3:50 to allow Penn State to go up 14-7 on the eve of the break.
After the break, Vincenzo Joseph followed him with a pin, his eleventh, at 3:48 mark after rising to 13-2 before and extending the Penn State double-digit gap while the Nittany Lions rose from 20-7.
The bonus point stream continued to roll at 174, with Mark Hall winning a disqualification win after Drew Hughes of Michigan State clinched his fifth stall to end the game at 6:14, extending Penn State's lead to 26- 7.
win the duel for Penn State.
Michigan State won its last game of the night when Christian Caffey overthrew Mason Manville by 6-4, deciding to reduce the gap to 26-10.
After that, Bo Nickal quickly turned to Brad Wilton, securing his second opening period in as many weeks, in just 35 seconds to allow Penn State to pass 32-10.
Anthony Cassar closed the game for the Nittany Lions while he clinched a 21-6 tech fall to give Penn State the 37-10 win.
The Nittany Lions travel to Champaign, Illinois, to face the Illini on Sunday.