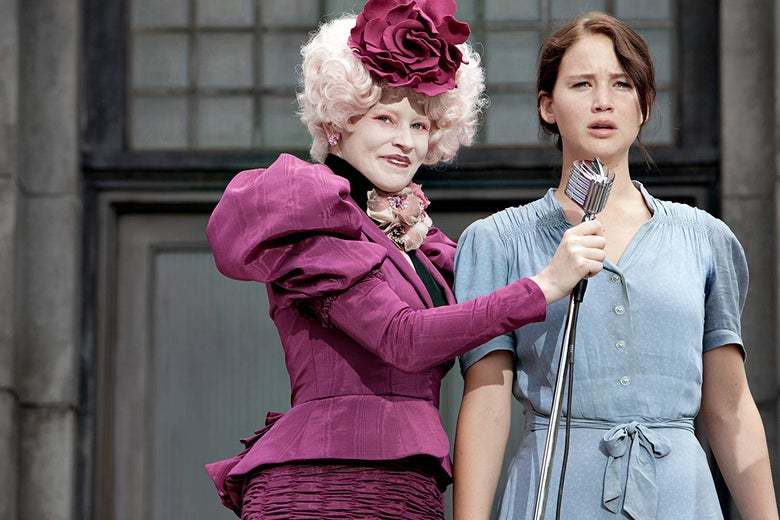 That prequel-itis is always in your favor. Scholastic announced Monday the publication of the next book by Suzanne Collins, a prelude to dystopia Hunger Games trilogy on May 19th. The novel, still untitled, will take place in Panem 64 years before the events of the first book. Lionsgate does not waste time planning a screen adaptation and has "communicated with [Collins] during the writing process, "according to a statement by President Joe Drake. "We look forward to continuing to work closely with her on the film."
What is refreshing and intriguing about this announcement is that Collins does not write a simple story about the first Games of Hunger, in which teenagers are forced to fight to death to entertain the masses and suppress insurrection against the government. Instead, the prequel will open at a less obvious time, 10 years later, with tributes chosen for the 10th Annual hunger games.
"With this book, I wanted to explore the state of nature, who we are and what we perceive is necessary for our survival," Collins said in a press release. "The period of reconstruction, ten years after the war, commonly known as the Dark Days – as Panem's country recovers – provides a fertile ground for the characters to address these issues and thus define their vision of the world. ;humanity.
It is not immediately obvious whether the protagonist will be someone already known to readers or an entirely new character. During the 75th Hunger Games, one of the veteran candidates, was 80-year-old Mags Flanagan, but she won the 11th Hunger Games, not the 10th. Until more details are published, we will have to content ourselves with theorizing in infinity about the meaning of the image that accompanied the announcement of Scholastic: a single white feather.