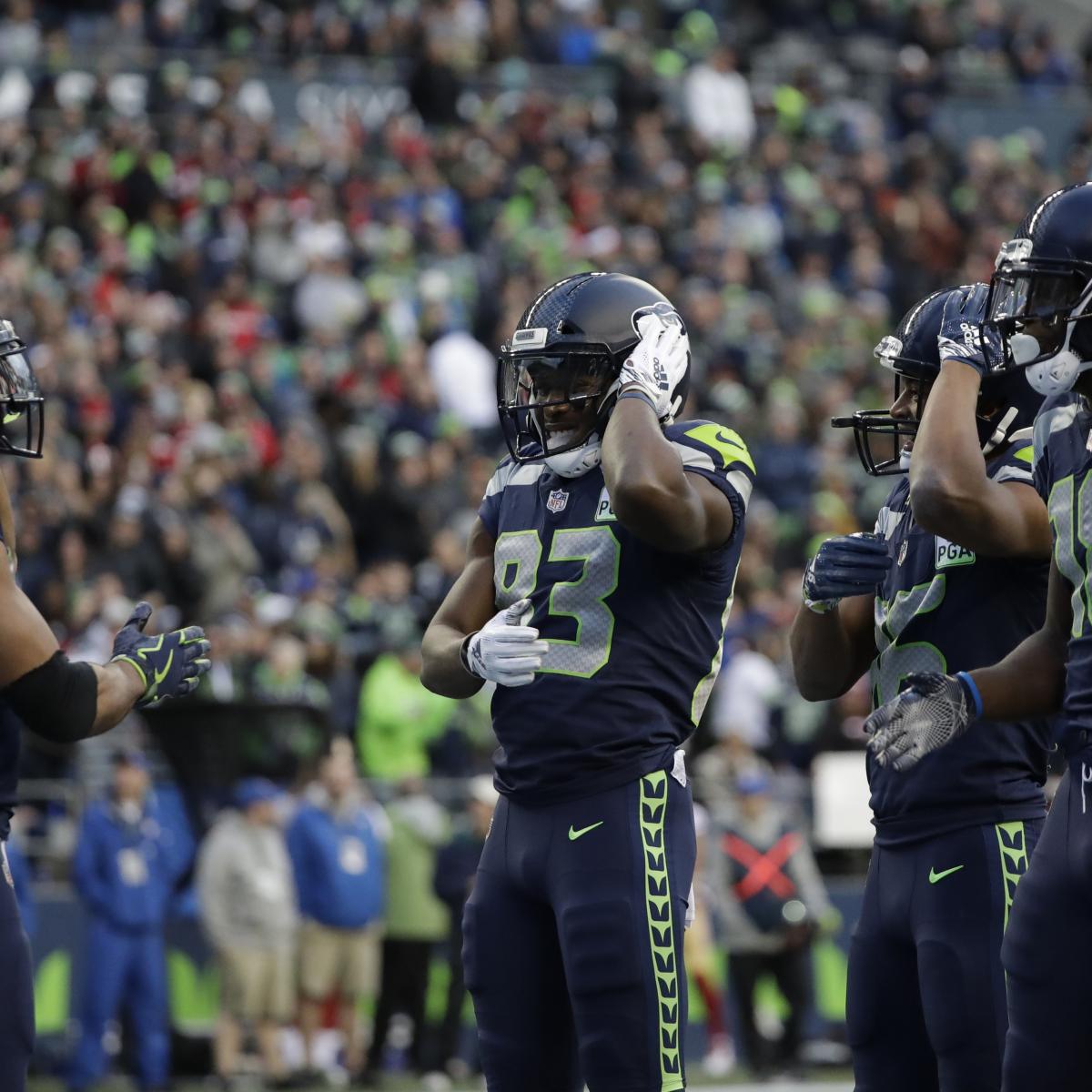 [ad_1]

Elaine Thompson / Associated Press
The NFL is considering amending its rules to prevent players on the sideline from going to the field for the touchdown celebrations.
Mark Maske from Washington Post reported that the league's competition committee will discuss the proposal this week at the Indianapolis combine. The players who have been part of the match will always have the right to celebrate as they please, but the teams will be penalized if someone from the sideline appears on the court.
The proposal comes at the request of some teams that did not like the players entering the field for the celebrations.
The NFL has become increasingly indulgent in its celebration rules over the past few seasons. Players are allowed to celebrate individually or in groups, provided they avoid obscene actions and do not use any props.
There was no major problem with half of the team going to the field to celebrate a goal. We do not know why the NFL feels the need to legislate in this way. Maybe it's a security issue. There is a whole group of people on the ground (the defense) who are not really happy that the opposing team has scored. Seeing players in the sideline to pour into the field could make a crash more likely after the score.
Whatever the case may be, the most important rule change in the coming week is instant replay. The league called for criticism of some penalties after officials missed pass interference with Rams' cornerback Nickell Robey-Coleman in the NFC championship game.
All new rule changes will be voted on at the NFL owners' meetings in March.
[ad_2]
Source link