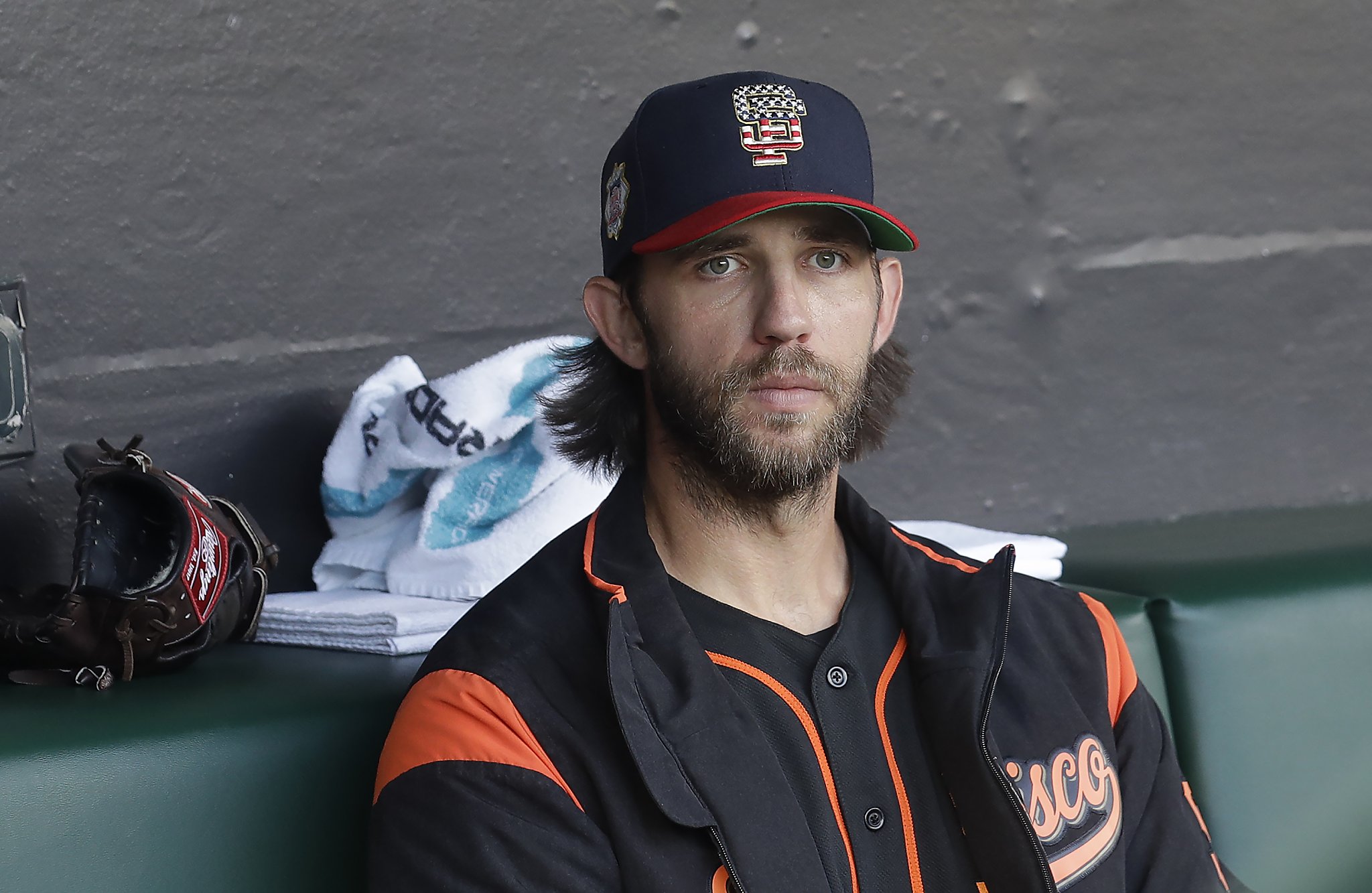 The San Francisco Giants have been trying to trade their star launcher Madison Bumgarner a month ago, according to a report from ESPN baseball writer Jeff Passan released Wednesday.
"The Giants have tried to cross the deadline of a contract with Bumgarner a month ago," he wrote in a column on the state of the MLB trade market , two weeks before the league deadline. "When nothing important came about, they decided to wait – and interested teams believe that the wait will continue until the end of July 31."
The Giants have had a series of successes since the beginning of June, including Bumgarner's 11 victory over the Colorado Rockies at the end of June.
But the team is still pursuing "a trade plan-Bumgarner-and-the-all-the-reliefers," wrote Passan.
Passan also announced on Wednesday that the list of potential Giants business partners for Bumgarner has been reduced to four teams: the Houston Astros, Philadelphia Phillies, Milwaukee Brewers and Minnesota Twins.
But in May, The Athletic's Ken Rosenthal tweeted that three of these teams – the Astros, Phillies and Brewers – were on Bumgarner's non-trading list.
The Giants will face the New York Mets home Thursday and Bumgarner will travel to San Francisco.
Drew Costley is a SFGATE editorial assistant. E-mail: drew.costley@sfgate.com | Twitter: @drewcostley