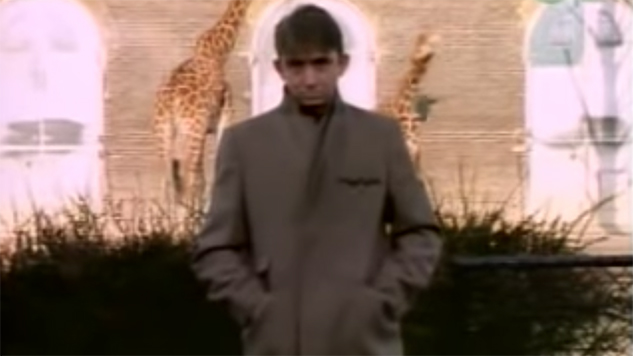 [ad_1]
Mark Hollis, known for being the lead singer and co-founder of the English post-rock company Talk Talk, was reportedly killed at 64. NME and many other outlets.
Talk Talk was created in 1981 by Hollis, Lee Harris and Paul Webb. Notable Talk Talk singles include "It's My Life," "Talk Talk," "Dum Dum Girl," and "Such a Shame."
After the band's official dissolution in the early 1990s, Hollis began his solo career in 1998 with the release of his first self-titled solo album. Hollis then retired from the music industry.
Hollis' representatives have yet to confirm the information on his death, but social media is full of tributes to the musician, including post-punks English The The, author Anthony Costello and the director of the Talk Talk Tim Pope video clip, not to mention Webb playing solo like Rustin Man).
Message from Paul Webb, Talk Talk bassist, posted about Mark Hollis on Facebook pic.twitter.com/zcCPmRa5pX

– Martin Belam (@MartinBelam) February 25, 2019
Very sorry to hear the news that #MarkHollis of #Parle speaks is dead. He is behind some of the best albums of the 1980s and early 1990s. RIP. pic.twitter.com/IoTuAkGCUf

– THE THE (@thethe) February 25, 2019
RIP Mark Hollis. Cousin-brother. Husband and wonderful father. Fascinating and principled man. Retired from the music industry 20 years ago, but an indefinable musical icon. Talk Talk – This is my life (Live at Montreux 1986) https://t.co/eGRfLWWt6r

– Anthony Costello (@globalhlthtwit) February 25, 2019
Goodbye to Mark Hollis from Talk Talk. Condolences to his lovely family. We had a lot, a lot of laughing together. We are the nightmare interviewer of hell https://t.co/xzqfQnN4P6

– Tim Pope (@timpopedirector) February 25, 2019
Mark Hollis was a spiritual whisperer and guardian of a secret garden. pic.twitter.com/OCBXisldzl

– JAGJAGUWAR (@jagjaguwar) February 25, 2019
We will update this message with additional information as soon as it is available. Meanwhile, see the Hollis star in Talk Talk's "C'est ma vie" video below.
[ad_2]
Source link