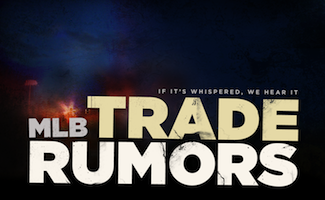 [ad_1]
Giants outfielder Drew Robinson and Twins shortstop Andrelton Simmons revealed past mental health issues to ESPN's Jeff Passan and Orange County Register's Jeff Fletcher, respectively, this week. MLBTR encourages you to read both stories in their entirety.
Robinson, then ready to enter his first season in the San Francisco organization, told Passan he attempted to kill himself with a handgun last April. Still alive 20 hours later, Robinson decided he wanted to live. While Passan writes that the blow left Robinson's right eye "beyond repair," Passan says medics are amazed it didn't do even more damage. Robinson has since had four surgeries and received an ocular prosthesis.
"It represents my new outlook on life," Robinson told Passan. "Even though I have one less eye, I haven't seen things so clearly in my life."
Neither Robinson nor the Giants gave up his big-league career. The Giants re-signed Robinson to a miners deal in the fall, and baseball operations president Farhan Zaidi told Passan: "We are proud that he is a giant and we are delighted to see him compete for a job at the camp.
Simmons, previously an angel who signed with the Twins last week, stepped down from the final week of the 2020 season. He explained to Fletcher that concern for his sanity was at the root of the decision.
"It was difficult for me mentally to know where the idea of ​​suicide crossed my mind," Simmons wrote to Fletcher. "It's something I swore a long time ago that I would never consider again." I was fortunate enough to speak to a therapist, which helped me let go of these thoughts. At the end of the day, with a lot of people still going through what most might consider difficult times, the thought of ending the season in a bubble was too much for me to handle.
MLBTR salutes Robinson and Simmons for sharing their stories, and we wish these two and everyone who has or is currently struggling with mental health issues the best. We also encourage those with suicidal thoughts to seek help by contacting the National Suicide Prevention Lifeline at 1-800-273-8255 or by sending TALK to 741741.
[ad_2]
Source link