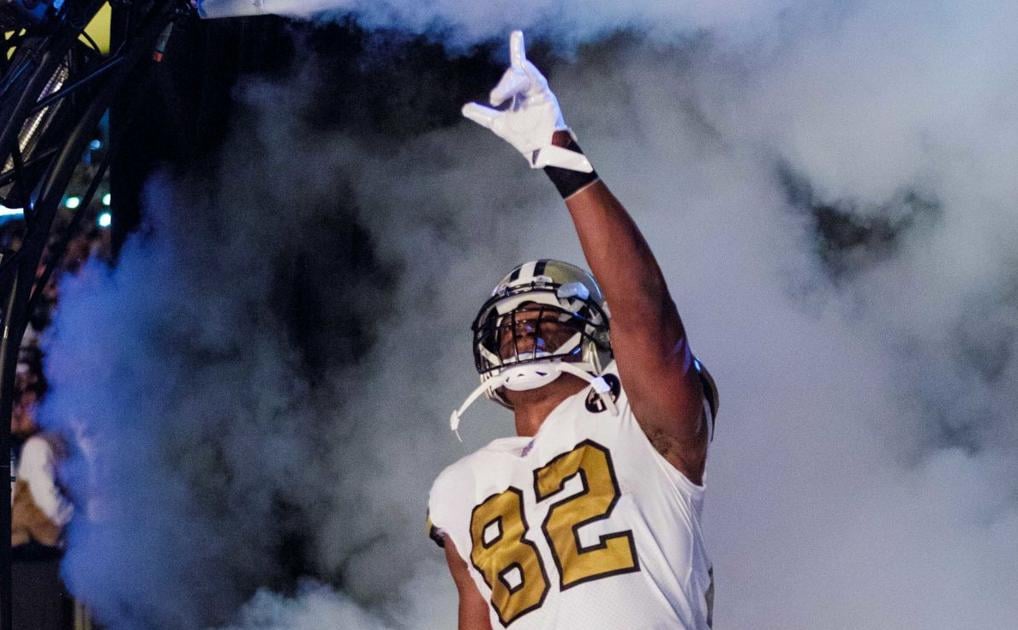 Ben Watson has retired this season.
But that did not stop the former small group of New Orleans Saints from continuing to contribute off the field.
Watson is doing his part to help rebuild three recently burned Louisiana churches.
The three churches – the St. Mary Baptist Church at Port Barre, the Greater Union Baptist Church at Opelousas and the Mount Pleasant Baptist Church at Opelousas – were set on fire from March 26 to April 4.
Watson met Friday with the pastors of the three churches, as well as Reverend Freddie Jack, president of the 7th District Baptist Missionary Association.
"In speaking with these pastors, I am amazed and inspired by their faith and courage, comforting their congregations and their family members," Watson said in a text message to The Advocate.
"Through sadness and shock, they spoke of the forgiveness of the arsonist and the grace of tomorrow, and above all they spoke of being overwhelmed by the support of people of good will and all the religions of the world. this series of events. "
---
Can not see the video below? Click here.
---
Holden Matthews, 21, was arrested Wednesday for three counts of arson over a religious building.
"Although I reserve the judgment of the man arrested for this crime until proven otherwise, the fact that black churches were burned is a reminder of the fear and pain that so many communities have experienced many times since emancipation, "Watson said. "This trauma lies deep within all of us, black and white, in America."
Donations for the three churches can be sent to this address:
Seventh District Baptist Association
Seventh arrondissement
Case 281
City Platte, The 70586
Donations can also be made by clicking on this GoFundMe link
"It's imperative to show this community and the whole country that this type of act does not represent who we are," Watson said on Twitter. "And most importantly, as the body of Christ, we suffer alongside our brothers and sisters whenever tragedies, persecutions or losses occur."
Follow Rod Walker on Twitter, @rwalkeradvocate.