Samsung's new Galaxy Buds Pro earphones are getting a special treat in South Korea, where the company has revealed a few accessories that are sure to evoke nostalgia, especially for '90s kids. Who buy the Galaxy Buds Pro from Samsung's online store in Korea can wrap the charging case in a unique shell that looks like Samsung's old flip phones.
Customers can choose from an Anycall T100 or Anycall E700 case and they both look like the old flip phones with the same names. The Samsung SGH-T100 was introduced 20 years ago in 2001, and the SGH-E700 was released a few years later. They both belong to an era of flip phones and they were abandoned long before smartphones became a thing.
Obviously, these boxes don't have GSM capabilities or smart features, and the camera as well as the displays are decorative. Each case is valued at 33,000 won ($ 30), but Samsung is giving them away for free to first-time Galaxy Buds Pro buyers in Korea. The Anycall T100 case measures 91.31 x 58.18 x 32.78mm and weighs 35 grams. The Anycall E700 variant measures 73.39 x 55.92 x 33.21 and tips the scales at 40 grams.
Samsung hasn't revealed anything like these cases to early Galaxy Buds Pro customers in other markets and time will tell if that will change. Would you be interested in packing your new headphones in a case that looks like an old flip phone?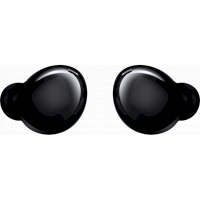 Model:

SM-R190

Dimensions:

Ear cups: 20.5 x 19.5 x 20.8 mm
Cradle (headphones): xx mm

Pin up:

CPU:

Camera: