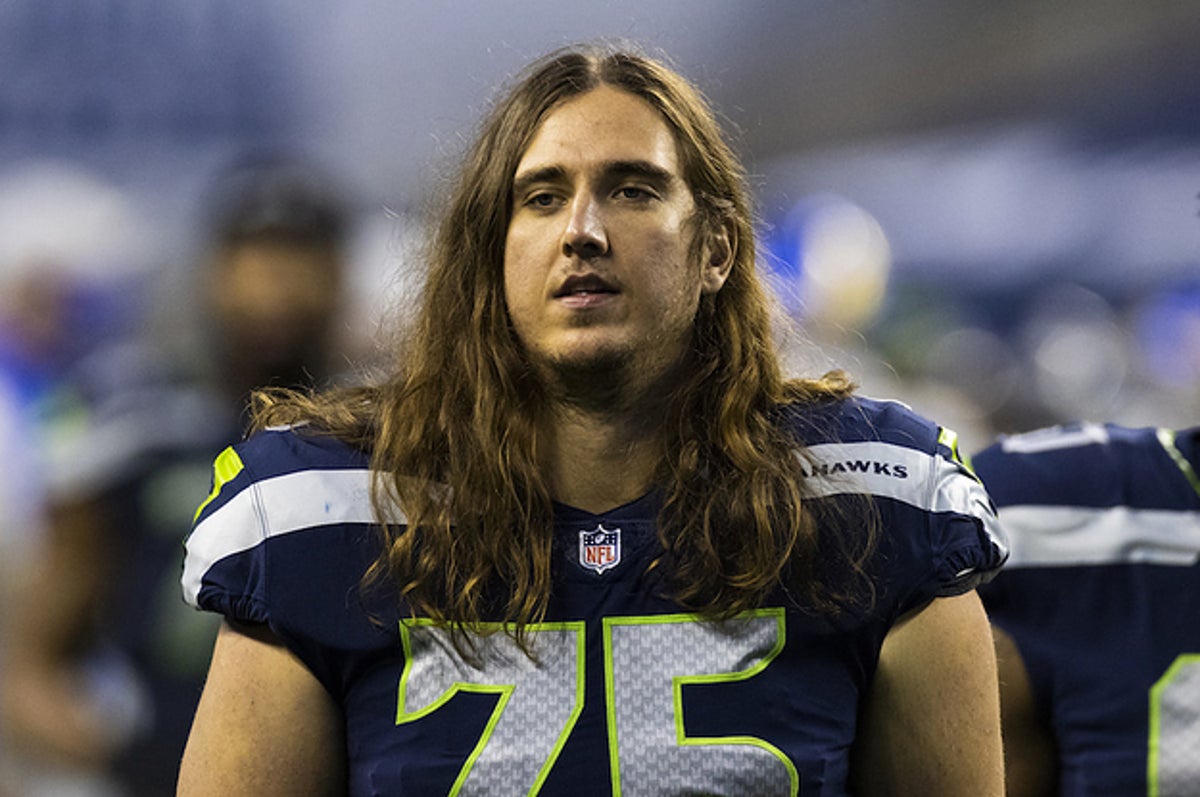 Chad Wheeler, an offensive lineman for the Seattle Seahawks, was dumped by the NFL team on Wednesday after he was arrested for assaulting his girlfriend over the weekend.
"The Seahawks are saddened by the details emerging against Chad Wheeler and strongly condemn this act of domestic violence," the team said in a statement Wednesday. "Chad is a free agent and is no longer on the team."
Wheeler, who joined the Seahawks in 2020 from the New York Giants, was arrested on Saturday after a woman called police at a Kent town apartment, telling a 911 dispatcher that she was " killed, "The Seattle Times reported.
The woman said she was strangled by the 310-pound Wheeler until she passed out, The Seattle Times reported, citing a police report. When she woke up she told the police she saw Wheeler standing by the bed and saying, "Wow, are you alive?"
The woman told police the violence started when Wheeler, who she said suffered from bipolar disorder and had not taken her medication, asked her to bow to him, The Times reported. When she didn't, he would have thrown her on the bed.
The woman was able to call police after she regained consciousness and locked herself in a bathroom to call 911. Police said they heard screams as they broke into the apartment, finding Wheeler and the victim in the bathroom.
The woman was taken to a nearby hospital for treatment for a hemorrhage and a dislocated arm, the Times reported.
Jail records show Wheeler was booked into King County Jail at 1:19 a.m. on Saturday. He was released Tuesday morning after posting $ 400,000 bail.
In a series of tweets, Wheeler said the incident was the result of a "manic episode" and that he felt "very ashamed". The 27-year-old has also indicated that he will be retiring from football for the time being.
"I am deeply sorry for the pain and suffering I have caused," he wrote in a Tweeter thread. "I have apologized profusely for the troubles I have caused to my family, teammates, fans and loved ones."
Wheeler added that his girlfriend was receiving care and that he would seek help as well.
"It's time for me to quit football and get the help I need to never be a threat to others again," he said wrote. "I can't express my grief or my remorse enough. I'm really ashamed."