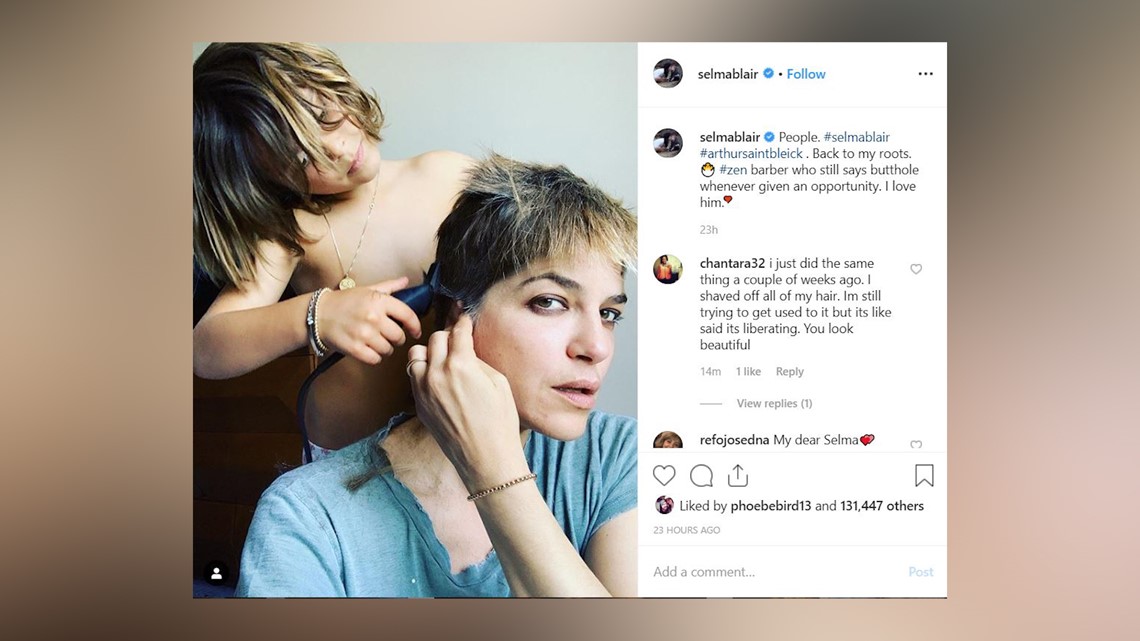 Selma Blair has not hesitated to share her health journey since the diagnosis of multiple sclerosis.
The actress was diagnosed with the disease in August 2018 which is chronic and usually progressive.
In her first interview since her diagnosis, Blair explained how she shared the story with her 7-year-old son, Arthur. She told Good Morning America that after saying it, he asked, "Is it going to kill you?"
"I said," No, I mean, you never know what's killing you, Arthur. But it is not the doctor who tells me that I am going to die. And he said to himself, "Oh, agree," Blair told ABC's Robin Roberts.
Since then, it seems that Blair continues to take into account the changes brought about by the life-changing illness – and with Arthur at his side.
On Friday, Blair posted on Instagram a photo of his son helping him shave his head.
"Back to my roots," said Blair. "#Zen Barber who always says butthole whenever the opportunity comes in. I love him."
Fans and friends took the picture to congratulate Blair for being open with his son and the world over multiple sclerosis.