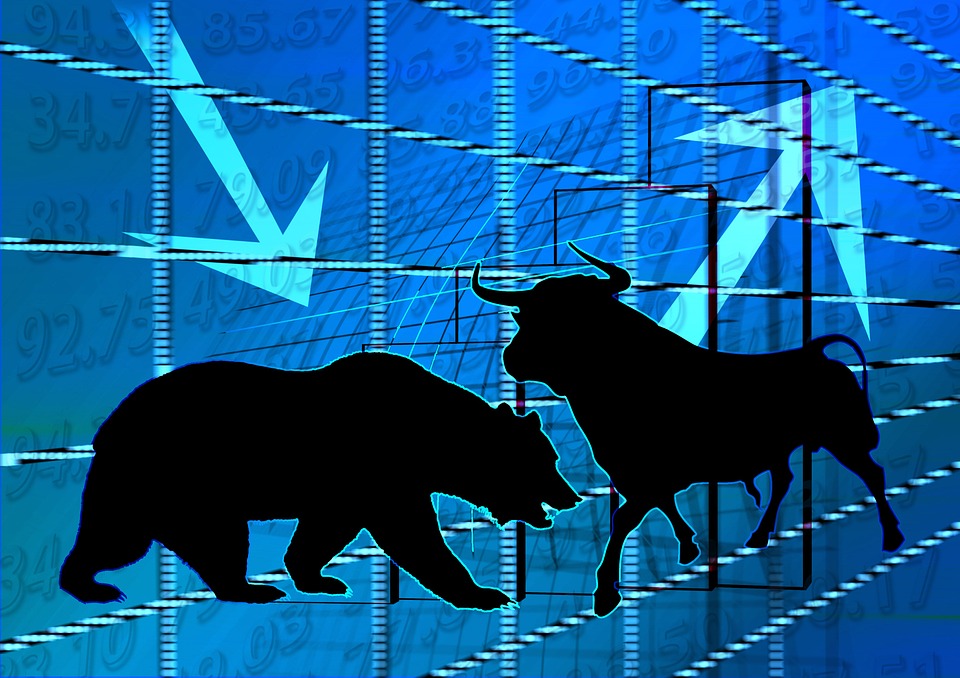 A weak December leads to an "endless rally"
The market's action since the lows of December has been painful for those who are under-positioned and bad for Bears. After reaching 21,712 points at the end of December, the Dow Jones Industrial Average recorded an increase of more than 4,500 points, or more than 20% of these lows. In addition, the decline in these lows has seen only very few retracements while progressing steadily. When we are approaching all-time highs again, we have to ask ourselves if this market is about to beat the peaks of last fall, or is it even more painful as we approach the spring and summer months? 'summer.
Signals similar to what we saw in 2015
In recent weeks, in particular, I have a strange sense of Déjà Vu. It's like we were here before. After reviewing hundreds of comments on chat rooms, financial tweets and specialist articles, I see many similarities in current sentiments and what we found in the fall of 2015.
During the fall of 2015, the Dow had recorded a 17% increase over the August lows after a 16% drop from the May highs. This action followed an incredibly bullish trajectory that had not seen any significant corrective movement since the lows recorded four years earlier in 2011. All previous corrective measures had been bought in a spirit of firm buying, no corrective schemes followed. during this period.
As we approached the previous highs of October 2015, this "buy the dip" mentality seemed to make unanimity again.
Here are some of the comments I saw from traders a few days after the ultimate market peak in November 2015:
"… The last two days are among the most bullish stocks on the milling prices we've seen this year."
"Honestly, I was beginning to doubt the market's ability to go down …"
"If we get a larger withdrawal, the bears will not believe it."
It is interesting to note that we have heard very similar comments over the past few weeks, as this market continued to challenge gravity and grow more and more. Not only was the feeling similar, but the price structure was very similar to that of 2015.
The big difference between 2015 and now is that we are in a wave pattern of a higher degree. This difference means that movements are likely to be larger both up and down.
Point of inflection on us
Although the anecdotal signals certainly seem to rhyme with those we had seen almost at the peak before the return match in 2015, it is still hard to believe that the result will be the same.
If we really want to see this big step lowered in the form of a wave C which re-tests again the troughs of December, it should take place before the sustained rupture of the 26,961 highs. If the market actually recorded a sustainable breakout from this peak, it would allow the Dow to continue to nibble higher, which could lead to movement in the 28,000 area before reaching a significant peak.
To assert that we are at the top of the larger B-wave, similar to 2015, I would like to see a sharp decline below the 25,372 level. This should also be accompanied by structural indices to help give more confidence in a summit.
So, although my basic scenario remains that the market will see another dip below the lows of December before seeing a sustained break, until we break our support and / or have the structural confirmation of the market. a 2015 summit for the moment. For this reason, I remain cautious on both sides of this market.
THE MARKET PINBALL ASSISTANT
"Here, under your wave diagram, I reached profitable trading at 93.18%"
"If you want to be on the right side of the market … it's the service for you – a great way to monitor the market and know that your portfolio is still geared to the trend."
"Although no methodology works in all cases. . I have never seen anything so coherent "
"Best market sentiment tracking site on Seeking Alpha. Clear explanations and a lot of interaction with users. "
"This service far surpasses all the others I've encountered."
Click here for your free trial today.
Disclosure: I / we have / we have no position in the actions mentioned, and we do not intend to initiate a position within the next 72 hours. I have written this article myself and it expresses my own opinions. I do not get compensation for that. I do not have any business relationship with a company whose actions are mentioned in this article.
Additional disclosure: I am an active trader and I can create a position at any time in any of the tickers mentioned in this article.