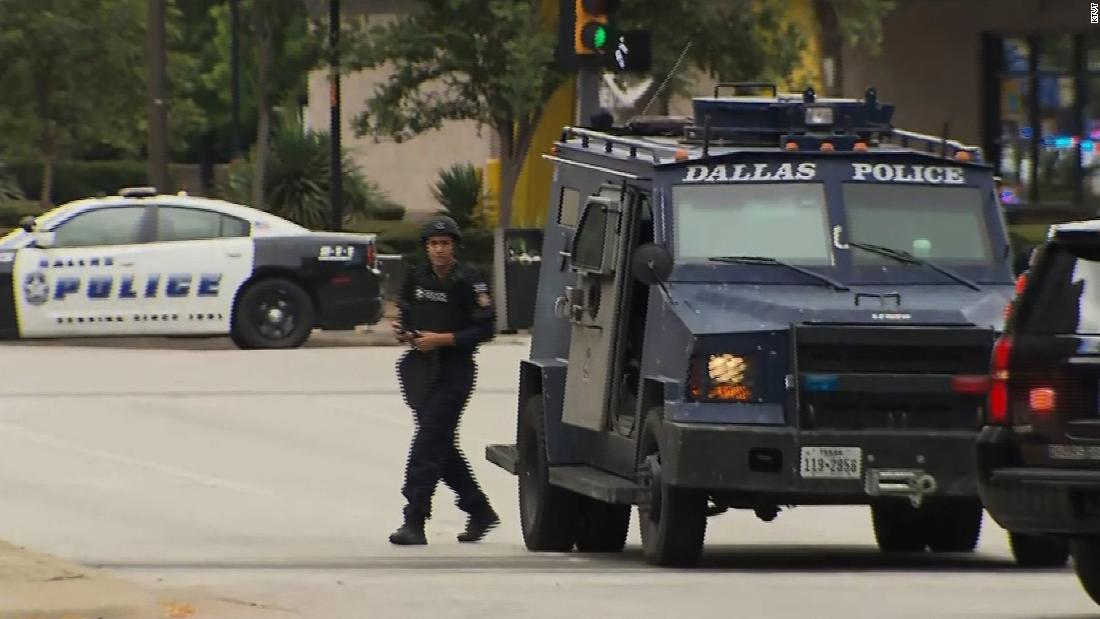 No officer or citizen was injured, the police said, and the suspect was taken to a hospital.
Police also said the demining team was preparing to make a controlled explosion of the suspect's vehicle.
A witness told KTVT, affiliated with CNN, that he was heading to the federal courthouse in Dallas when a group of people escaped and that he heard about 10 at 15 shots very quickly. The witness, Don Miles, said that he had returned and crossed the street to safety.
"There was a lot of shooting," Miles said. "It scared me to death."
Source link