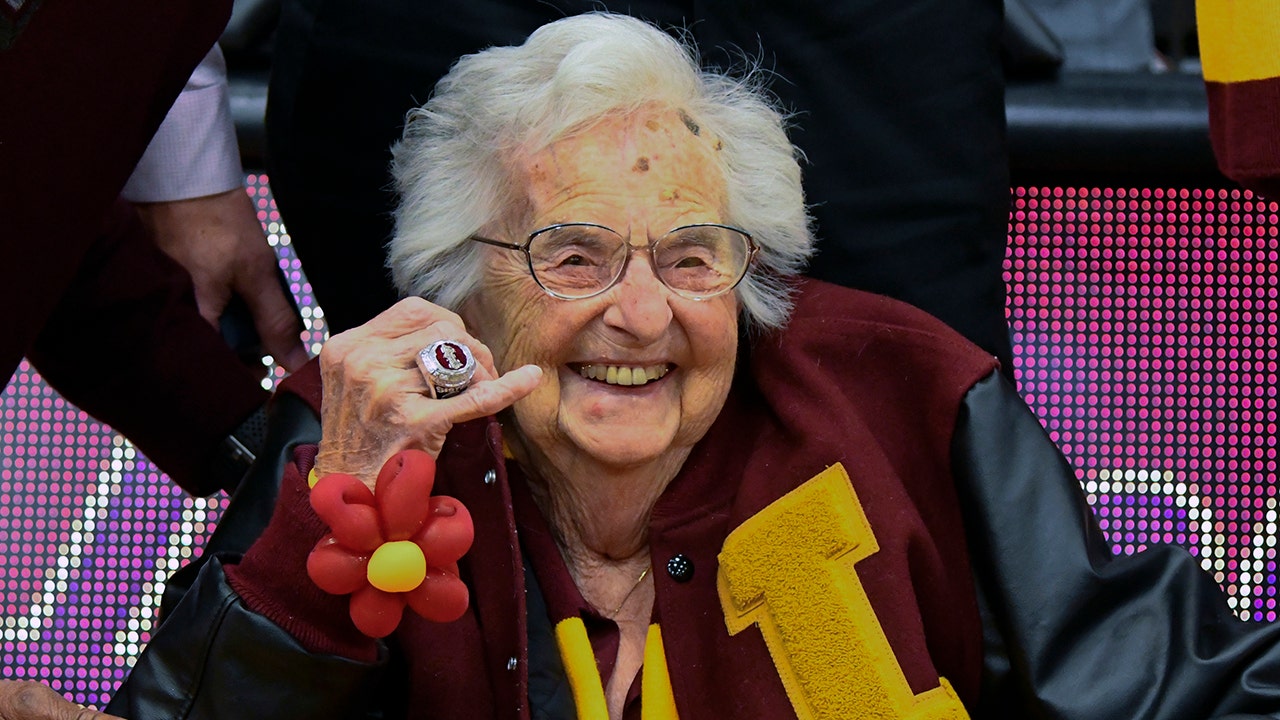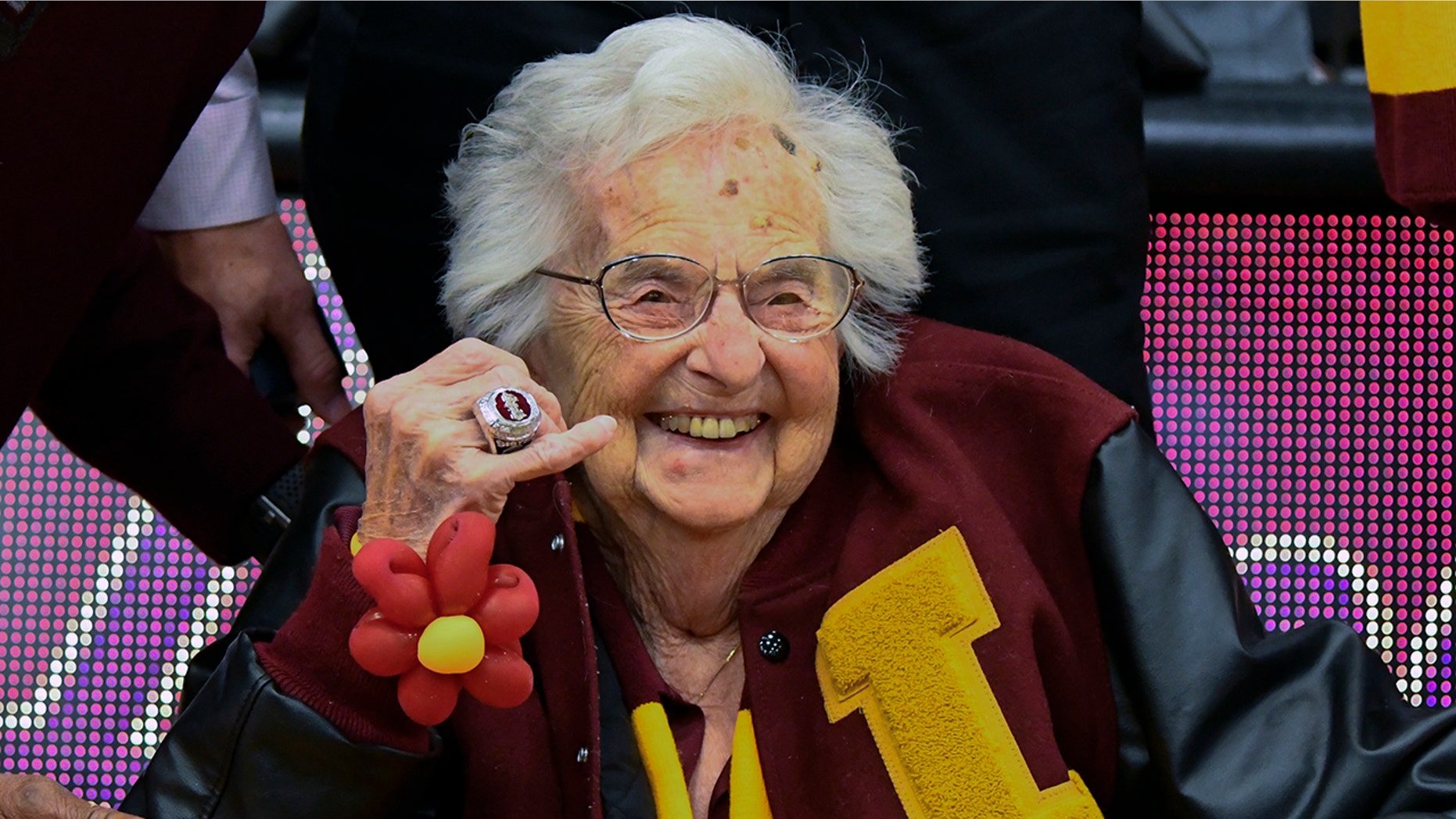 The Loyola-Chicago men's basketball team rallied with Sister Jean throughout the March Madness of last season, to the Final Four, and the school paid tribute on Tuesday. chaplain with a ring commemorating the miracle race of his team.
Sister Jean, 99, was welcomed into the Gentile Arena before the Ramblers hit Nevada in the rematch of their Sweet 16 match, which allowed Loyola to win with a point.
Loyola fans started singing "You deserve it!" While sister Jean, born Jean Dolores Schmidt, showed her new jewel to the crowd, according to Yahoo Sports.
The nun was already at a Ramblers game this season, helping the team to hoist its Final Four banner on November 6th. She told ESPN that she still had high hopes for her team.
"They always have the same team spirit," she said. "The guys who were here last year passed this on to the new ones."
However, on Tuesday, the Ramblers dropped to 4-3, losing to Nevada 79-65.
At last year's NCAA tournament, Loyola Chicago, number 11, lost to Michigan, number 3, in one of the national semi-finals contested in San Antonio. Villanova then beat Michigan in the final.
Source link