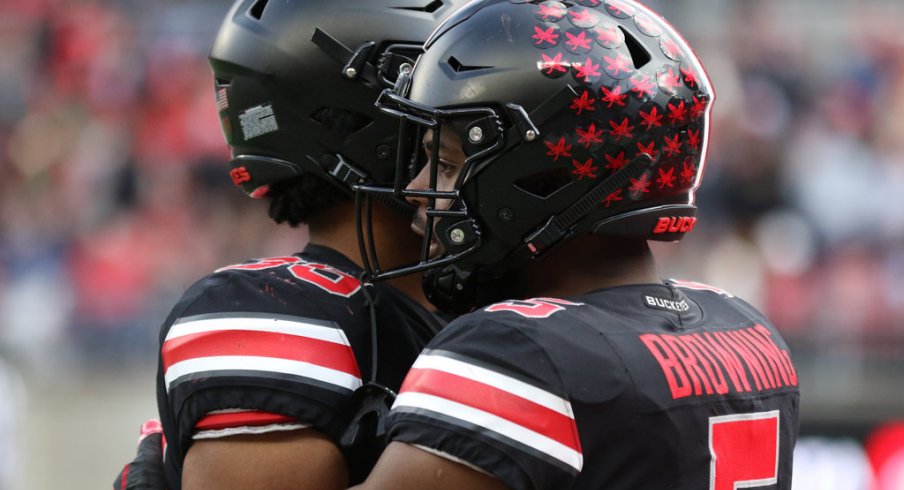 [ad_1]
While spring football is due to start at Ohio State on March 4, Eleven Warriors is examining more and more the composition of the Buckeyes' formation at the beginning of practice.
The linebacker of the Ohio State is an interesting group.
After poor performances in the past two seasons, Ohio State and coach Bill Davis have split. New head coach Ryan Day has stripped Al Washington of Michigan to try to reorganize the group and make it one of the best in the Ohio State.
Ohio State is returning all players to linebacker who played there a year ago, including Malik Harrison, who dropped out of the NFL to return to Columbus for another season.
The Buckeyes also welcome veterans Pete Werner and Tuf Borland, players with incredible athleticism (but who have not yet prepared everything) such as Baron Browning and young ducks like Teradja Mitchell, K & Vaughan Pope and Dallas Glove.
All will participate in spring training when the Buckeyes return to the field on Monday.
What we know

The Ohio State depth map is not defined, so we do not know much about it. Harrison should be in the starting lineup, probably in place of the linebacker, but the other two spots could be wide open.
Borland, now fully recovered after being injured in an injury to Achilles last year, returns to the central linebacker and Werner second.
Of course, this does not mean that there will be no fierce competition from others. Browning has won a lot of play time a season ago and he will be pushing for action in the center or out. Mitchell could be the next man in the middle, while Gant and Pope will certainly be there.
Veteran Justin Hilliard returns to the venue for a final season as well. The old five-star product has not yet earned a significant role in defense, but it will still have a chance.
The fact is that, aside from Harrison, these spots are up for grabs. The Ohio State linebackers were not good at all a year ago, and Day and Washington will likely see a chance to rearrange the room and the rotations.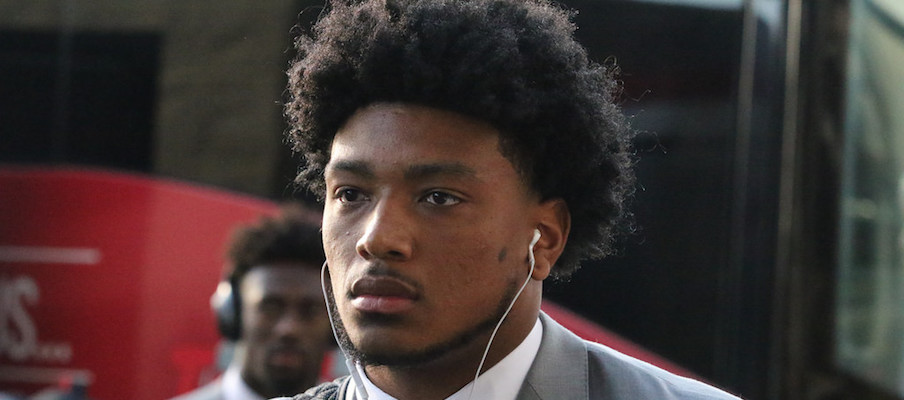 Malik Harrison returns as a star of the linebackers body of the Ohio State who enters his senior season.
It will certainly be interesting to see how Washington uses its depth. The linebacker unit of Washington, Michigan, led by American Devin Bush, was one of the best in the country a year ago, and it is hoped that he (and the new co-defense coordinator Greg Mattison , also from Michigan) will be able to this magic up Columbus.
Trayvon Wilburn, Ben Schmiesing, Cade Kacherski and Logan Hittle complete the Spring Defenders Room. Newcomers Tommy Eichenberg, Cade Stover and Craig Young are expected to arrive this summer.
What we do not know

Ohio State enters the spring with a lot of unknowns at the linebacker position, simply due to the inefficiency of the venue last season.
The depth map is not engraved in stone, except for Harrison, who is a starter.
Day, Washington, Mattison and his teammate, Jeff Hafley, defensive coordinator, can simply tinker, making it almost impossible to predict what might happen.
Another key factor is the growth that some of the youngest in the room might see. If Mitchell, Pope and Gant look great during the spring and summer practices, it may be difficult to get them off the field. Similarly, if Borland and Werner continue the struggles they deployed a year ago, it could open the door to another person.
The emergence of young guys as a secondary quality option (or even as a main option) will be paramount for the Ohio State linebacker room to be the best possible.
Players to watch

Spring Alignment of Ohio State Linebacker


| No. | first name | Ht. | Weight | Year | Hometown (High School) |
| --- | --- | --- | --- | --- | --- |
| 5 | BARON BROWNING | 6-3 | 240 | JR | Forth Worth, Texas (Kennedale) |
| 7 | TERADJA MITCHELL | 6-2 | 236 | SO | Virginia Beach, Virginia (Bishop Sullivan) |
| 19 | DALLAS GANT | 6-3 | 225 | SO | Toledo, Ohio (Jesuit of St. John's) |
| 20 | PETE WERNER | 6-3 | 236 | JR | Indianapolis, Indiana (Cathedral) |
| 32 | TUF BORLAND | 6-1 | 230 | RS JR | Bolingbrook, Illinois (Bolingbrook) |
| 36 | K & VAUGHAN PAPE | 6-1 | 226 | SO | Dinwiddie, Virginia (Dinwiddie) |
| 37 | TRAYVON WILBURN | 6-0 | 212 | SO | Cincinnati, Ohio (Mt. Healthy) |
| 39 | MALIK HARRISON | 6-3 | 245 | SR | Columbus, Ohio (walnut ridge) |
| 44 | BEN SCHMIESING | 6-1 | 225 | SO | Piqua, Ohio (Piqua) |
| 46 | CADE KACHERSKI | 6-2 | 200 | EN | Dublin, Ohio (Jerome) |
| 47 | JUSTIN HILLIARD | 6-1 | 230 | RS SR | Cincinnati, Ohio (St. Xavier) |
| 48 | LOGAN HITTLE | 5-11 | 198 | SR | Nashport, Ohio (Tri-Valley) |
As bad as this unit was last year, every player has become an observer to watch.
Harrison is the only player to have definitely locked his role in the 100% rotation. Apart from him, all the others have a question mark next to their name.
Borland and Werner were not good there is a season and it's not really a secret. Browning has all the athleticism in the world, and I hope that a new coaching staff can help her harness all her talent.
Mitchell, Pope and Gant have potential, but they are all still young and it could hurt them.
And, of course, Hilliard completes the room (and his career) with one last chance to understand everything.
Position the perspectives

As noted above, Malik Harrison is the only player to have a definitive starting role. Outside him, nobody locked anything. Spring practice will be absolutely crucial for these coaches to know who has improved and who has not improved, and they will use it of course to determine who has the upper hand over the jobs before the fall camp.
Depth chart projected

Linebacker from Strongside
1. Baron Browning
2. Pete Werner
linebacker
1. Borland tuff
2. Teradja Mitchell
linebacker
1. Malik Harrison
2. Dallas Glove
[ad_2]
Source link