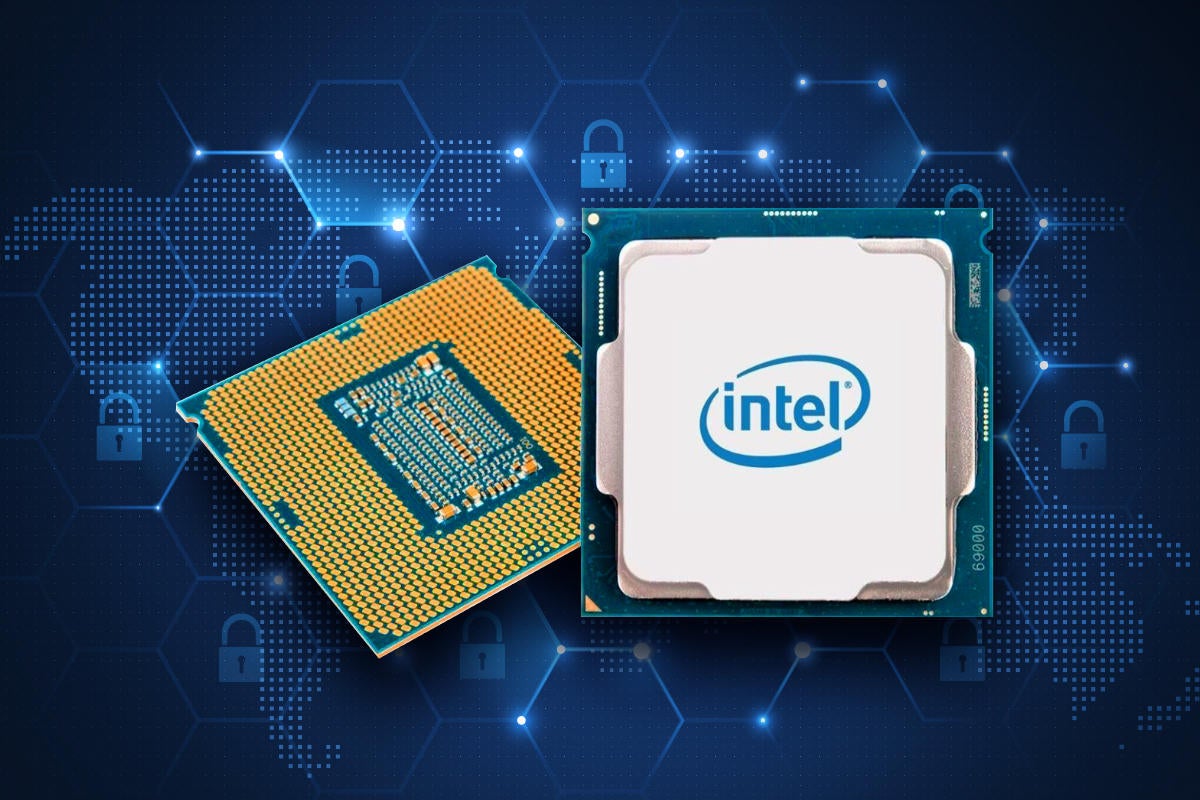 We do not usually want to report rumors here to PCWorld because, well, they are usually (but not always) full of shit. But you will want to use the latest "leakage" of Intel's tenth-generation Comet Lake Core processors, with an even larger salt portion than usual. These slides just yell false.
The Comet Lake slide was brought to our attention by Computerbase, who pointed out that some things seemed unacceptable. Yet we have seen it since repeated several times on the Web. and on other PC sites without skepticism. (We will not name names.) Make no mistake: the advances promised by these slides would be unbelievable if they end up true. Ten processors! Hyper-threading for everyone! Prices that rival AMD's new outstanding Ryzen 3000 processors! Everything is coming Milhouse!
But several small inconsistencies on the slide do not add up. Here is the so-called "leaked" product details, via the Twitter user Sohachialthough they apparently originated in Asian technology forums.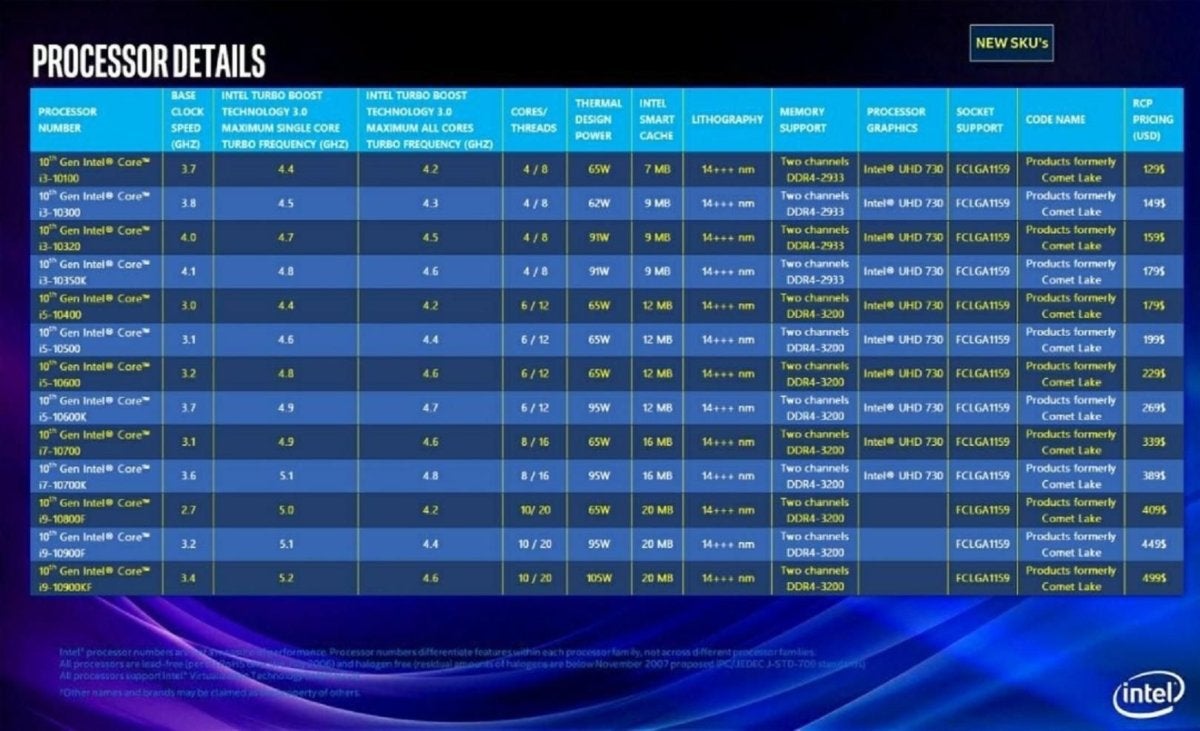 And here is what happens on this subject:
The dollar sign is shown after prices, not before – a European idiosyncrasy. Intel has always placed the dollar sign in its place, before the price.
It includes a column "Lithography" showing the chips built according to a manufacturing process of 14 nm +++. Intel did not include this in any recent detail of its product and probably would not do it. beginning to include it until the company finally reaches a volume production of 10 nm.
A "Maximum Turbo Frequency on all cores" is listed. Although this is good information to have, Intel has not provided it recently, but sticks rather to the usual single-core boost clock. (Although Intel has recently announced that its next Core i9-9900KS will reach 5 GHz on all cores.) Core X chips got a separate rating for Turbo Boost 3.0 on its official slides, but it's not the same .
It also includes a "Code Name" column, another curiosity for Intel.
The slide misses a column for Optane Memory Support, a platform benefit that Intel has been striving for several generations of processors. It also lacks the usual column of Intel to indicate unlocked processors.
Would Intel really use SKUs from five-digit products such as Core i9-10900KF? I hope not. Hey Intel, if you're reading this: please, no.
Do not take my word for it, though. Here are the official slides provided by Intel for the 8th and 9th generation desktop processors launches for comparison: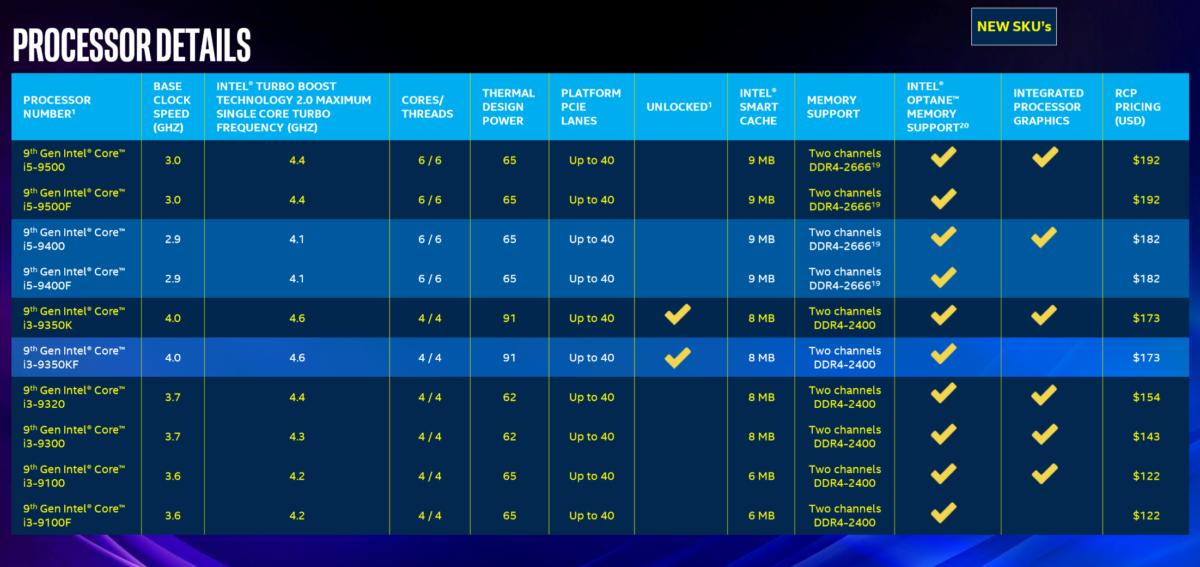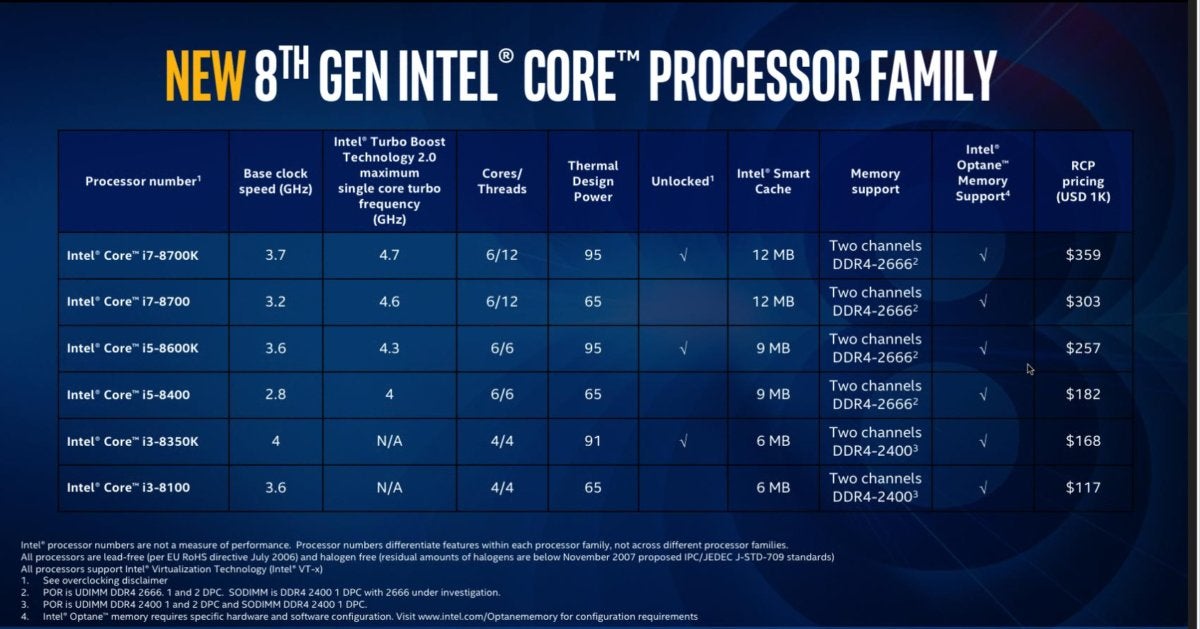 I almost This is likely false because of the use of the wrong "SKUs" instead of "SKU" in the area at the top of the slide, but Intel was also wrong about the details table of the 9th generation processor.
That's about it. This is a great time for PC enthusiasts, with exploding fundamentals and technological breakthroughs on all fronts. But do not put the cart before the horse, and absolutely do not believe everything you see on the Internet. Consider these rumors of the tenth generation of Comet Lake as an artistic representation of wishful thinking, until you hear it directly from Intel – this is not a made.