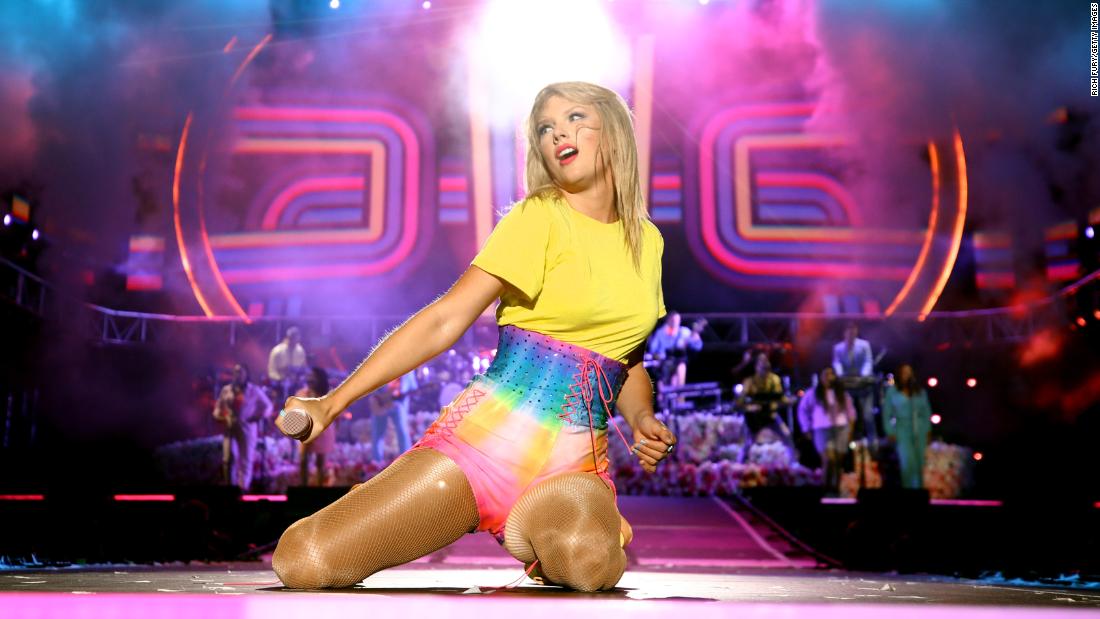 The singer posted a teaser for the video on Sunday, which quickly shows the names of some famous friends who will appear.
Ready for a taste?
Ellen DeGeneres, Ryan Reynolds, Bobby Berk, Billy Porter, Ciara, RuPaul, Jesse Tyler Ferguson, Justin Mikita, Adam Lambert, Todrick Hall, Hayley Kiyoko, Adam Rippon, Lockhart Chester, Dexter Mayfield, Hannah Hart, Antoni Porowski, Jonathan Van Ness and Tan France are just the beginning.
Swift promoted the new song on Instagram with images of nuggets, rainbows, tattoos, wreaths and teas.
On Friday, she gave a surprise performance at the Stonewall Inn in New York City and wished a happy month of pride to the crowd that visits the LGBTQ rights website. The Greenwich Village spot held an event celebrating the 50th anniversary of the Stonewall uprising in 1969, which was a catalyst for the gay rights movement.
If that's not enough, Swift promises that there will be even more celebrities who will appear in the video when it debuts on Monday.
Stay tuned.
Source link