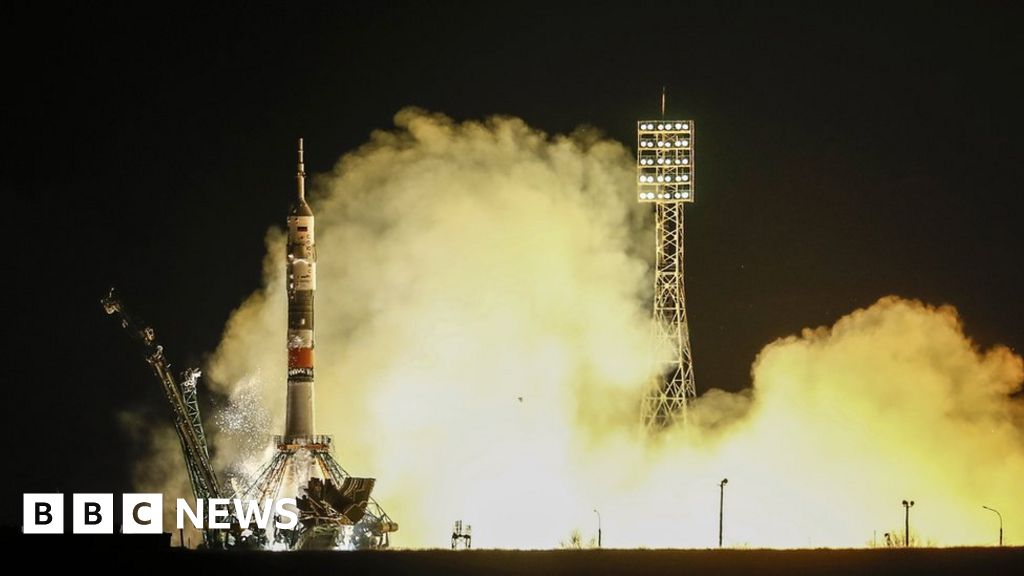 [ad_1]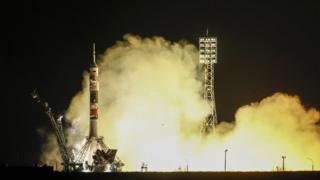 Two astronauts who survived the failed launch of Soyuz last year are now heading for the International Space Station.
Nick Hague of NASA and his Russian colleague Alexey Ovchinin were in the rocket when it failed in flight on October 11.
The two men are now flying with US astronaut Christina Koch after a successful takeoff from the Russian Baikonur Cosmodrome in Kazakhstan.
The Soyuz MS-12 was launched Friday at 01:14 local time (19:14 GMT Thursday).
This is the first flight of Mr. Hague and Mr. Ovchinin since the launch interrupted last October.
This time, the rocket was forced to land in emergency two minutes after takeoff because a sensor had been damaged during its construction.
Live footage showed that the men were shaken violently by the vibrating rocket while it collapsed in flight. Then, the rocket emergency evacuation system is triggered and the crew capsule is detached from the rest of the probe.
It landed hundreds of kilometers northeast of the Baikanour launch site, resulting in a major rescue mission. Both men were unharmed.
The Russian Soyuz wants to erase the failures of space
Investigation of serious Soyuz failure
Mr. Ovchinin, 47, told reporters, before the last launch, that the rocket was in good condition, although a small mistake was discovered during its final checks on Tuesday. As a result, some components had to be replaced.
"There are no problems," he told reporters.
Mr. Hague, 43, added that he had "100% confidence in the rocket and the spaceship".
Another Soyuz rocket was launched and successfully docked on the ISS in December. This is the first crew launch since the failed mission.
[ad_2]
Source link