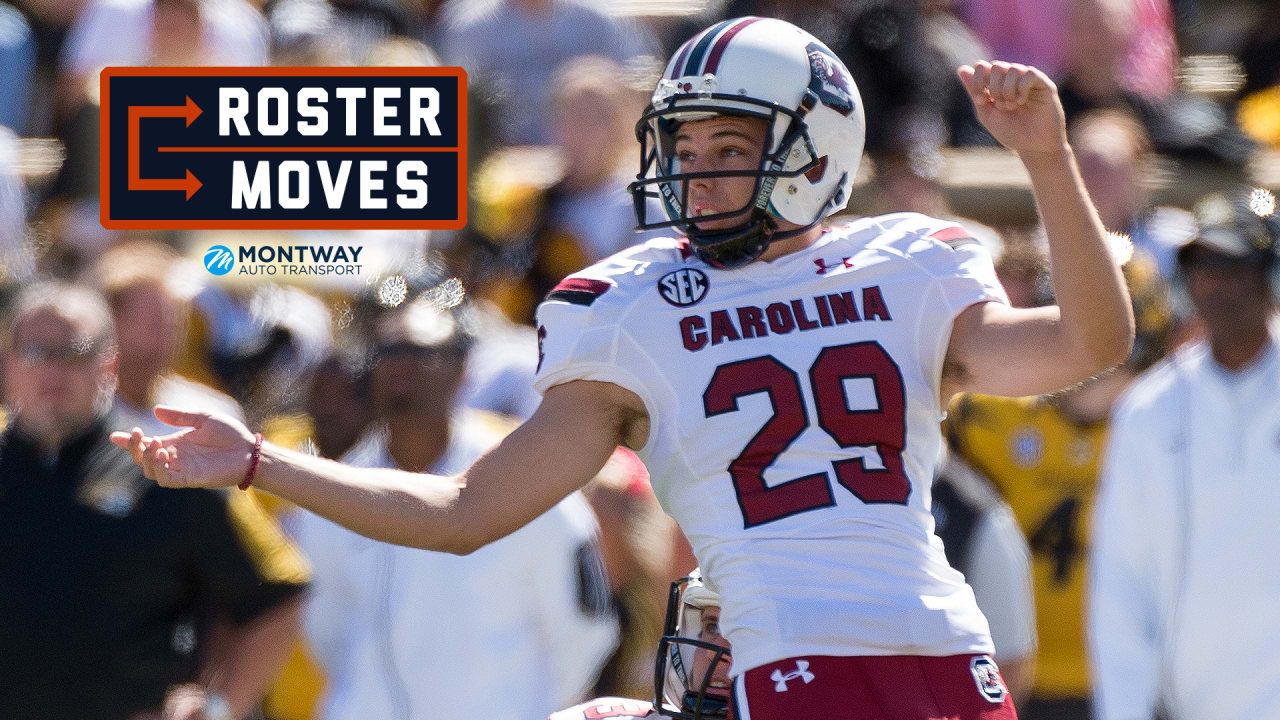 On Friday, the Bears signed a three-year contract with kicker Elliott Fry.
Fry, 24, played four seasons in South Carolina from 2013 to 2016 and spent the spring with the Orlando Apollos in the Alliance of American Football, which suspended his activities on April 2, then that there was only two weeks left.
Fry converted 14 goals that he attempted with the Apollos, with a length of 44 yards.
Fry had a brilliant career in South Carolina. She arrived as scorer and became the best scorer of the school with 359 points. He scored 66 attempts on the field (75%) and 161 on 162 attempts (99.4%).
The native of Frisco, Texas, won the SEC All-Freshman honors in 2013 after trying 15 times out of 18 attempts. He converted 18 of 25 attempts in 2014, 20 of 28 in 2015 and 13 of 17 in 2016, including a 55-yard runner with 35 left, allowing South Carolina to defeat Vanderbilt 13-10.
Fry is the third kicker the Bears have signed this season, joining Redford Jones and Chris Blewitt. In three seasons at the University of Tulsa from 2015 to 2017, Jones converted 74.6% of his attempts at placing (50 out of 67) with a long run of 51 yards and 98.3% of his tries with additional points (169 of 172).
Blewitt scored four seasons at the University of Pittsburgh from 2013 to 2016, converting 69.6 of his placement attempts (55 out of 79), including 4 out of 8 to 50 yards and over, with a length of 56 yards. His biggest finishing shot at Pittsburgh was 43 yards: 06 to go, which helped the Panthers win a 43-42 win over Clemson in 2016. It was the only loss of the Clemson season before winning the national championship.
Source link