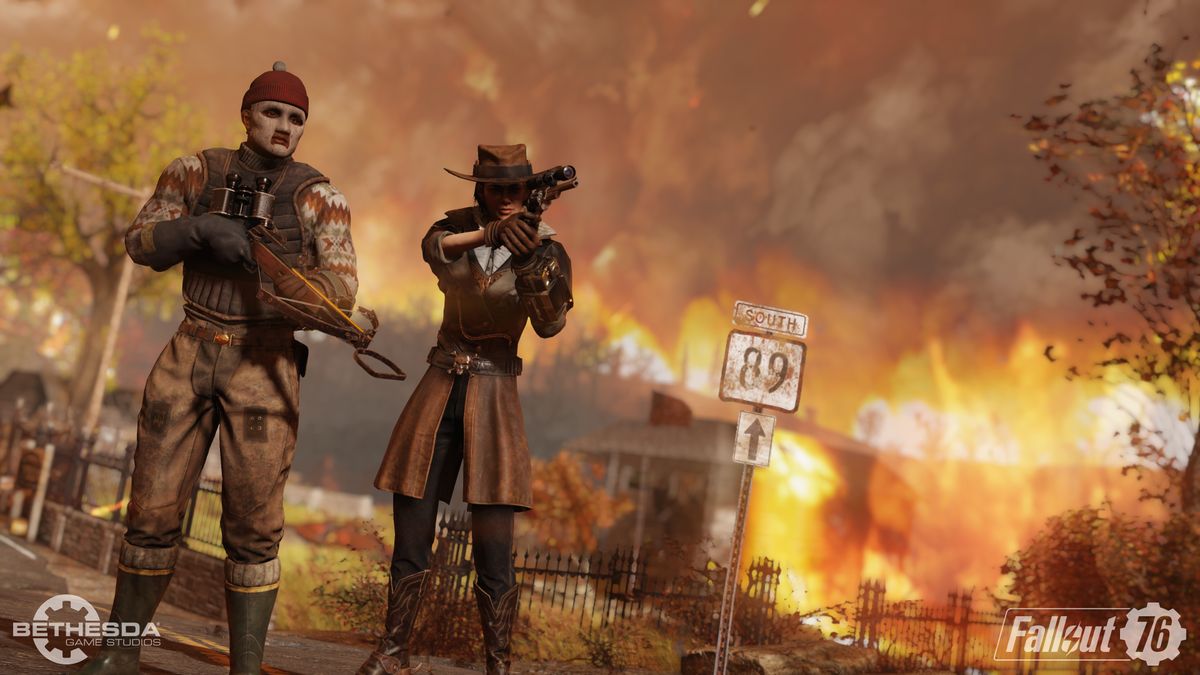 The pre-beta of Fallout 76's Nuclear Winter mode is going so well that Bethesda has announced that it will extend it indefinitely.
Named for the first time at the Bethesda E3 2019 conference, Nuclear Winter represents the world of Fallout in the kind of royal battle increasingly used.
In Nuclear Winter, 52 Vault 51 players are separated by the ZAX computer system into four groups. These squads must struggle to stay in the last row, while a circle of shots surrounds them, hoping to find the next overseer of the vault.
Although Battle Royale Gaming is no longer a novelty these days, the Fallout Universe is one in which, it is true, a Royal Battle Scenario fits perfectly and Bethesda has made an effort to incorporate some of the distinctive features of Fallout.
It's now the winter of our free content
In an official blog, Bethesda announced that she was "blown away by the reactions and reactions we've had all week at Nuclear Winter. It's amazing to read all your experiences and see everything you share. "
As a result, the pre-beta game, which was originally scheduled to run for a week, "will remain active and will continue to receive updates, so keep sharing your comments."
This seems to mean that the pre-beta will remain active beyond the free trial version of Fallout 76, currently available until June 17. If you want to test Fallout 76 for yourself and do not mind trying a new Battle Royale mode, then this is the time to do it. Any progress made in the trial will be postponed to the last match.
Source link