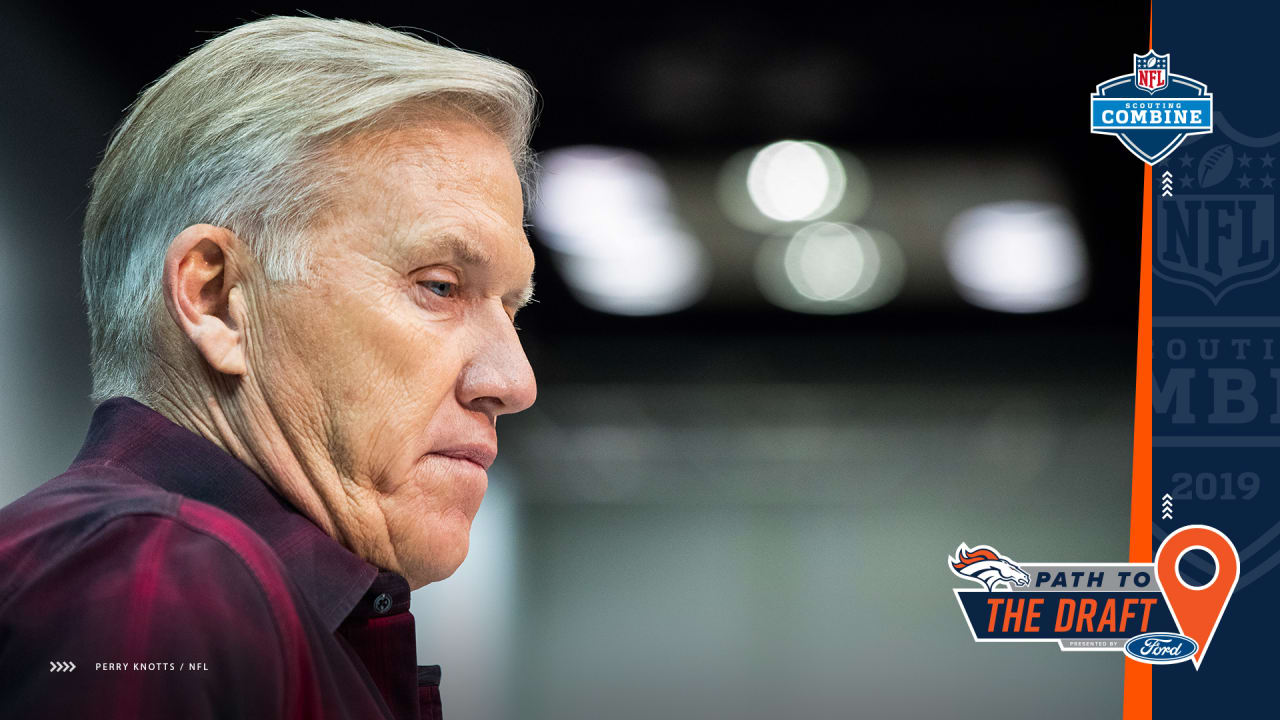 INDIANAPOLIS – John Elway made it official.
The Broncos will exercise their team options on wide receivers Emmanuel Sanders and defensive wing Derek Wolfe, said Wednesday the president of football operations / general manager of the team at the NFL Scouting.
"They are good football players," said Elway. "That's why we plan to exercise. It's a different situation, but we plan to do both. "
Head coach Vic Fangio said Wednesday that he hoped the two players would return for the 2019 season – and that Sanders would play "a major role".
Elway echoed this sentiment.
"I'd like that to happen," Elway said. "Obviously, the only concern is a wide receiver coming from an Achilles. It is also my hope. I like the way Emmanuel Sanders plays the game. I love his heart, I love his competitiveness. … He would be a valuable asset to us, but the question is how he will get rid of Achilles at 31 years old. "
Elway has also updated the status of several other players on the Broncos list:
• Goalkeeper Ron Leary will be back, said Elway, and offensive tackle Jared Veldheer could also be back in 2019.
"Yes, let's look at that," said Elway de Veldheer. "Yes, there is no doubt, I would like to bring back all our guys, but there is so much we can do, so that's why get to the market and see where everything is, that's where everything becomes realistic because we can talk about it, evaluate and say what we want now, but as long as we do not see what's going on and what's involved, it's hard to be concrete with what direction. "
Elway said the Broncos are currently in talks with Billy Turner on a possible deal.
• The Broncos remain interested in bringing center Matt Paradis back, but Elway said the team "will see where that goes" in the coming weeks.
"We are there, but we will have to see where Matt falls," Elway said. "Obviously, we told him we'd like to get him back, but he's suffering from a pretty serious injury, so we have Matt been a great warrior for us for four years, but obviously with the injury that he suffered, [that] changes the thought process "
• Elway said he had not spoken with linebacker Brandon Marshall about his status before the start of the independent agency's business – but he did not rule out a return for Marshall or the nose-tacker Domata Peko Sr.
"I never shut the door on anyone and I have not spoken to Brandon either," Elway said. "So we will talk to him before making any commitment. … Peko's contract is over.
• The Broncos have not yet discussed an extension of contract with cornerback Chris Harris Jr.
"We have not thought about that yet," said Elway. "We'll see where things are going, we'll go through this first wave and see what we can do in free will, and then look at different options, but that has not been considered yet."
• While the Broncos are evaluating the linebacker position, the free agent Shaquil Barrett could still potentially return to the team. Elway said the Broncos would also consider free will and the project to find a third striker behind Von Miller and Bradley Chubb.
• Elway said the team would work with quarterback Case Keenum to determine if he would be with the Broncos next season.
Well, the contract needs to be adjusted – first of all, and it's up to him to decide, "said Elway. "Whatever he wants to do there. As I told him on the phone, we will work with him and it is up to him to decide what he would like to do. And we will accommodate it. My preference would be [to] have him stay here. We will have to sit down and talk to him again. "
Source link