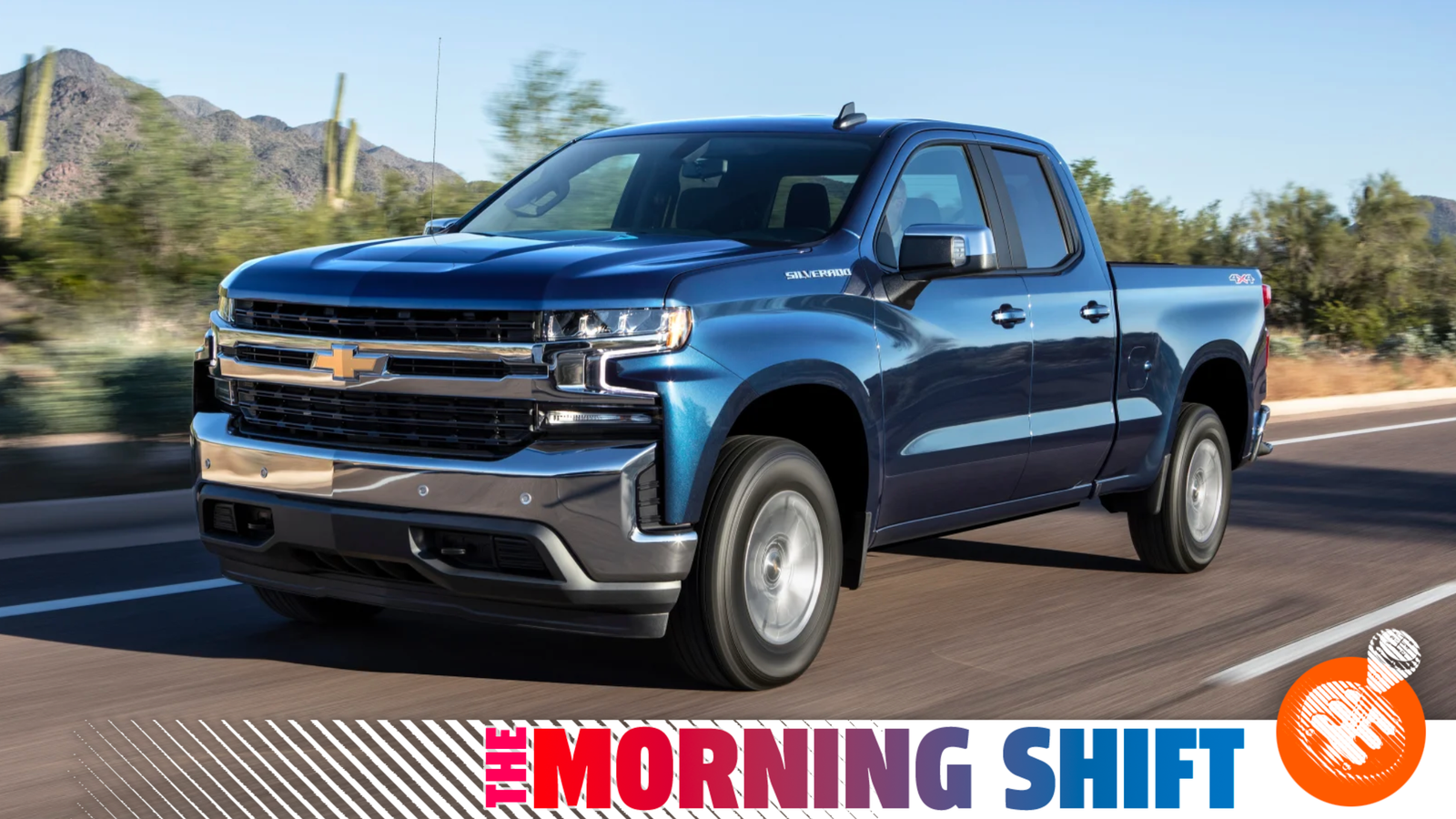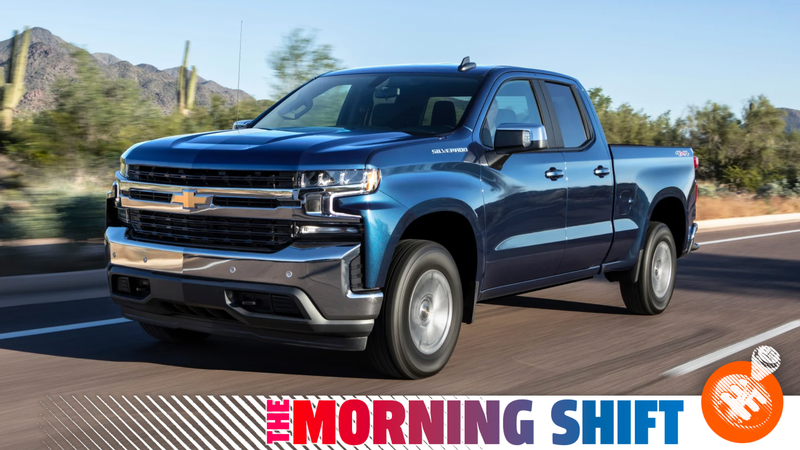 The morning
All your daily news on the car in a convenient place. Is your time not more important?
The Renault-Fiat Chrysler merger could still be underway, the Chevrolet Silverado is in the street of struggles, Carlos Ghosn, and more in The Morning Shift of Monday, June 17, 2019.
1st speed: the Silverado does not bring much … money
The new Silverado has always seemed like a tough sell, since the basic model came with a four-cylinder engine, which is quite powerful but does not excite people. His face is also obnoxious, but some people like unpleasant faces.
Anyway, for these reasons, or perhaps for a whole other set of reasons, Automotive News says that sales have not been excellent. The long-time number two on the market – behind the mighty F-150 of course – is now the third behind F-150 and Ram. Although, thanks to the Sierra, GM remains the number two segment.
Anyway, GM claims not to be worried. That would never worry. From AN:
Taking into account the GMC Sierra 1500, which was also redesigned at the same time, GM's full-size pickup share decreased by 3 percentage points in the first five months of 2019 compared to the same period from the previous year.

With the Sierra, GM remains in second place in the large segment, behind Ford Motor Co.

However, GM leaders insist that disruption in a tightly guarded battle with major implications in terms of image and benefits is not a sign of trouble. They say that the truck launch is proceeding as planned and that GM is focusing on profits, not on market share.

Barry Engle, who became GM's Americas President on April 1, described the decline in Silverado's sales as a "temporary phenomenon" that will be corrected with more capacity and a normalization of production.

"Given our limited availability, we deliberately launched with a really high mix of fillings," Engle told Automotive News this month. "But if we get a wider availability and we have the full portfolio, everything will be fine."
Yes, all this was deliberate. GM wanted to sales should go down, actually. It's all part of the plan.
2nd gear: Could the Renault-Fiat Chrysler merger come back?
Most likely, by Bloomberg, but only if Nissan disconnects.
Fiat blamed "political conditions in France" when it withdrew its proposal, and a signal from the French state telling it that it would relinquish its authority over Renault would be necessary for the resumption of negotiations, said informants informed of the situation. One option would be for France to agree to reduce its 15% stake after securing Fiat's commitments on French jobs and factories, said the people, asking not to be identified during discussions on private matters.

For Renault and the state, its most powerful shareholder, restoring the relationship with its long-time partner, Nissan Motor Co., will have priority over the conclusion of an agreement with Fiat, officials said. France, in particular, considers that the guarantee of the explicit support of the Japanese manufacturer is crucial for the success of a Fiat-Renault combination.
I think this will eventually happen – maybe must in the end, because Nissan will eventually have to recover from competition in a globalized market that will impose heavy investments in the automotive technologies of tomorrow. But for now, it's a bit of a fight, with Ghosn rather far-fetched.
Speaking of…
3rd gear: Carlos Ghosn's wife wants Trump to intervene
The former Nissan president, Carlos Ghosn, is in a world of wounded, possibly self-inflicted, perhaps victim of a plot. Time will tell us. Meanwhile, his wife Carole gave interviews, first to Nikkei in May, then to CNBC earlier this month and now to the BBC, where she denies any wrongdoing and asks President to intervene to help her husband.
Trump and a few other leaders.
During the April raid and the new arrest, prosecutors seized Ms. Ghosn's Lebanese passport but did not find her US passport. She flew to France, where she solicited the help of Emmanuel Macron, then to America, where she asked Donald Trump to intervene.

The two administrations said they "were doing everything they could," said Ghosn, who also plans to ask Brazilian President Jair Bolsonaro to defend his case.
Trump and Bolsonaro have a lot in common, so on a certain level, that makes sense.
4th gear: Fiat is on the side of Trump when it comes to emissions
Another good move is that FCA's best-selling products are trucks and jeeps. But, in the longer term, it's debatable, as FCA – like all car manufacturers in the world – will sooner or later have to face our electric future. Remember when he just played with a Lotus electric car concept? It was a good use of time.
Whatever the case may be, Bloomberg reports:
On June 6, when a group of 17 of the world's largest automakers sent a letter to President Donald Trump asking him to deal with California on vehicle emissions standards, a company was remarkably absent from the list of signatories: Fiat Chrysler Automobiles NV.

[…]

General Motors Co. suggested a national mandate for electric vehicles in 2021 in its written comments to regulators. Honda Motor Co. has called for "ambitious goals for 2025" and said it does not support a proposal from the Trump administration to freeze standards. Senior executives at Ford Motor Co. have stated publicly that they "would support the reinforcement of clean car standards until 2025 and did not ask for a rollback."

In its written comments submitted to regulators last year, Fiat Chrysler joins one of the central arguments of the Trump administration: stricter fuel consumption requirements push up prices for new vehicles, now more long older cars, dirtier and safer. He stated that this could undermine the very benefits of the air quality and safety that the Environmental Protection Agency and the National Highway Traffic Safety Administration rules aim to produce.
More words.
5th gear: there are mobility problems in Israel
Automotive News is in Tel Aviv and, as was the case last week, their reporter on the ground has filed a copy. All this follows the opening of a research center by Ford.
There are some statistics:
Since [2013], the number of mobility startups has exploded from 87 to 644, according to the organizers. They represent about 10% of the total number of start-ups in the country.

"We are becoming this mobility hub that everyone comes together to think, test and develop," said Orlie Dahan, executive director of EcoMotion, at Automotive News. "You can skype and fly from time to time, but nothing is more enjoyable than being close to the ground."
But there are also a lot of strange sentences:
Nearly universal conscription in the Israeli Defense Forces has instilled a sense of maturity and leadership among Israeli entrepreneurs. Many autonomous technologies, from cybersecurity systems to radar and lidar sensors, find their roots in military applications.

According to local leaders, the culture that encourages risk taking stems from a historic lack of natural resources and an ingrained belief that Israelis can overcome challenges by creating something where nothing happens. exist.
And now Bill Ford discovers things like a student studying abroad in the Middle East:
Bill Ford's visit last week was his first visit to Israel. He swam in the Dead Sea, walked into the ancient fortress of Masada Mountain and visited the Golan Heights region. He planned to travel to Jerusalem after attending the opening of the research and development center.

He said he admired the country's ability to innovate through struggles, whether it was to design unique irrigation systems in a desert climate or to adopt high-level military practices because of constant tensions in the region. region.

"They continue to face obstacles, natural or man-made, and they continue to solve their problems," said Ford. "It is not surprising that this type of creativity and brainpower has the ability to change our industry and many others."
The automaker and its namesake have absolutely no antecedent antisemitism.
Reverse: OJ
Viewers across the country are glued to their television screens in this day of 1994, …
Read more Lily
Neutral: Are you a Chevrolet trucker or a Ford trucker?
Sorry, that's the least interesting question in the history of cars. I am Chevy.
Source link