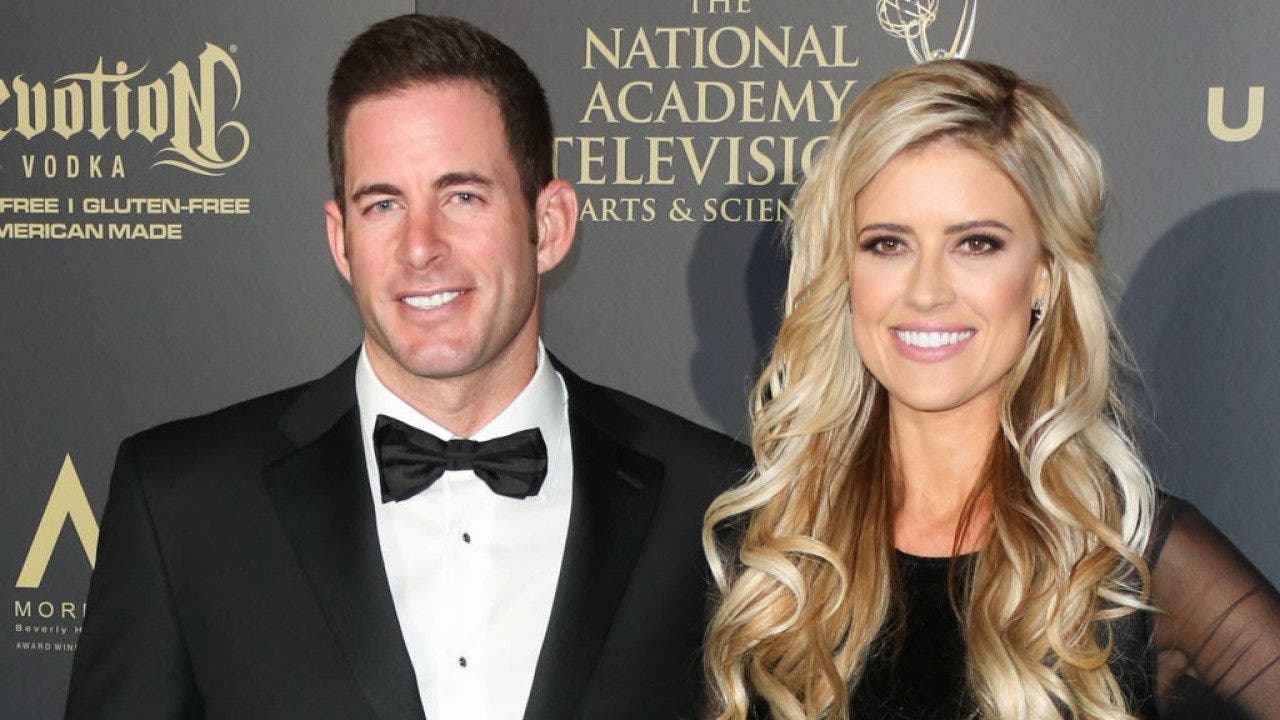 [ad_1]
Tarek and Christina El Moussa decided to be brave and continue filming "Flip or Flop" after their separation, but that does not mean it was easy.
In a new interview with "Today," the former couple explained why they had decided to continue working together after their separation from 2016 – and their director, "Flip or Flop," Michael Pando, revealed how a fight "personal" has become one of their worst days on the set.
"They started arguing, and that was because of a design problem. But you know, with all that was going on, it became personal and other things appeared, "he said.
"As a director, I rather sat listening to know when they were going to cross the line, and when they did, I jumped in and I went found in the middle. "
"I just did not want them to keep fighting," he added.
Christina El Moussa calls Joanna Gaines Feud to talk about "Bulls ** t"
Tarek and Christina announced their separation in December 2016, following a violent fight that led police to be called to his home in Orange County, California.
Although they admitted on "today" that their relationship was not as friendly as possible, Christina said she had improved a lot since their divorce in January. 2018. Tarek was not in agreement.
Christina and Tarek El Moussa reveal that they started filming Season 8 "Flip or Flop"
"Yes, of course [there are days I want to kill him]She joked, while Tarek confessed that it would be harder to find a day when Christina and he would not want to continue. Still, they argue that it's best to continue their working relationship.
"We have been doing this for a very long time. It's part of who we are and what we do. And for us, throwing everything in the trash was not worth it, "said Tarek.
Christina El Moussa reveals if she would like one day with her ex-husband Tarek (Exclusive)
"And most importantly, we have two great kids together," added Christina, her daughter Taylor and her son Brayden. "So, it's easier to work together and to hear."
The pair also takes the high road when it comes to dating, with Tarek sharing his approval of Christina's new boyfriend, Ant Anstead. He explained how he felt about his ex's new man while talking with ET in June.
"I think he's really a very nice guy, to be honest with you.I know he has kids.I know he's got a TV show," he said. he told Anstead, a British TV host. "My kids are talking about him and I have met him several times, he looks like a really nice guy."
"I am very confident with who I am and what I have built and what I have accomplished and the life I give to my children and I do not see any man create jealousy for me", he added about how he was able to stay so friendly with his ex-wife's new man. "I believe in myself and I am very confident in that."
[ad_2]
Source link