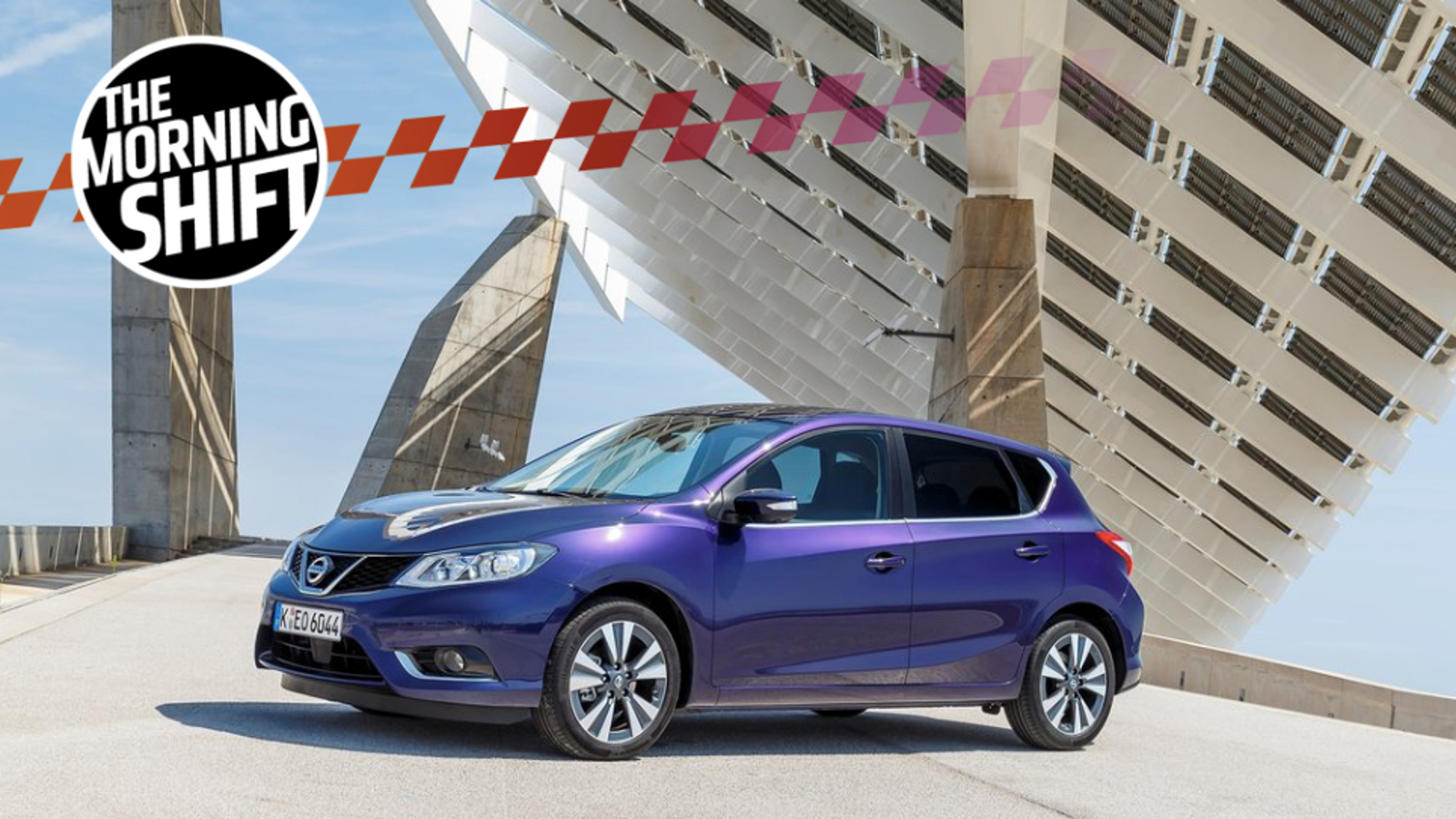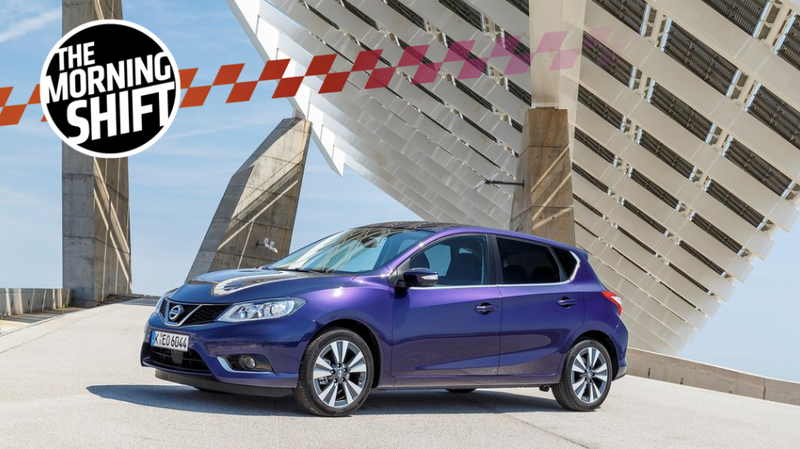 The Morning Shift
All your daily in one convenient place. Is not your time more important?
The Carlos Ghosn story is still not gone, same with Trump and GM, and BMW says they might expand operations in the U.S. All that and more in The Morning Shift for Wednesday, Nov. 28, 2018.
N'oubliez pas! The LA Auto show is on now, with new debuts dropping by the minute. Check out our continuing coverage here on our LAAS page.
1st Gear: [Taking Off Glasses] You Mean … The Call Came From The President's Office?
In a story worth reading in full, Reuters on Wednesday detailed article on the subplots of the whole Ghosn saga: French president Emmanuel Macron's move to increase the government's stake in Renault back in 2015, in a bid to exert more control in Renault's alliance with Nissan . But this is the most important thing in the history of Ghosn, Nissan's CEO since 2001, nowadays accused of misappropriating funds.
From Reuters:
In April 2015, as a 37-year-old economy minister with then-unknown presidential ambitions, Macron ordered a surprise government stake increase in Renault, designed to secure double voting rights for the state. The overnight move deeply rattled the Japanese end of the Renault-Nissan alliance.

In the ensuing eight-month boardroom fight between Macron's ministry and Hiroto Saikawa – Nissan's second-in-command at the time – many now see the seeds of today's crisis.

[…]

Saikawa has since challenged Renault's right to make executives and directors under the alliance agreement, in correspondence seen by Reuters. Such fundamental differences now threaten the future of the partnership, which rivals Volkswagen and Toyota on the global auto industry stage.

"President Macron himself has gone into the game," Max Warburton, an analyst with New York-based asset manager Alliance Bernstein, said this week.

"He must recognize that his decision in 2015 to increase the French state's holding in Renault … likely impacted Japanese perceptions of the alliance and heightened concerns that Nissan was in the control of the French government."
This all fits in with a theory about Ghosn's arrest, that he may have simply been whacked. In any case, this is bad news for Macron, especially if he starts looking like "the guy who helped screw up the biggest auto manufacturer in France."
Macron, who is on the rise in elections last year to become France's youngest president, now has his battling street protests and record low approval ratings. The Renault-Nissan crisis may draw more attention to the risks of its bold interventionism, once seen as refreshing.
Go read the whole thing here.
2nd Gear: Trump and GM, Day Two
President Donald Trump went to GM yesterday in tweets, threatening to cut perhaps all Today people are beginning to consider the full weight of what he was suggesting. One upshot? If Trump were to somehow eliminate the "GM subsidies" -an apparent reference to the $ 7,500 tax credit for electric vehicles, which was about to be phased out for GM anyway-it would likely have the effect of helping GM.
That's because it would be difficult to design, let alone enact, GM only, and if the government got rid of the tax credit altogether, GM would be backed up to newer players in the electric-vehicle market who haven ' t yet surpassed the 200,000-vehicle threshold that begins the phaseout.
from Bloomberg:
"Said Kristin Dziczek, vice president of industry, labor and economics for the Center for Automotive Research in Ann Arbor, Mich. "So I do not know exactly how they would do that."

[…]

If Trump was able to push through a credible position, he said that he had a better competitive position, according to Jeremy Acevedo, an analyst with auto market researcher Edmunds.

"GM was the first in the market, Tesla, and eliminating the EV tax incentive," he said.

GM, Tesla Inc. and Nissan Motor Co. formed a coalition Tesla surpassed 200,000 cumulative EV sales in the US earlier this year, and Bloomberg NEF analysts project that GM will probably exceed that mark this quarter.
Also, Trump allies are suspect.
"Senator John Thune, in South Dakota Republican, told reporters. "I'm not sure I know how they would go about doing that."
Just another normal one for the president.
3rd Gear: BMW Might Expands Its Operations in the U.S., Despite Trump's Trade War
BMW makes over 400,000 SUVs at Spartanburg, South Carolina, which it has said it wants to expand before hedging after Trump started its trade war. Now, Chief Executive Officer Harald Krueger has said that it is also a much bigger issue in the United States than in the United States, even though 70 percent of the SUVs are manufactured in the United States. a growing threat.
From Bloomberg:
BMW is considering building engine and transmission plants in the U.S., he later told reporters, without providing any details. The company has weighed such a move in the past.

President Donald Trump and the possibility of a chaotic Brexit, all of which has been hampered by chains of goods. BMW 's return on sales of automaking almost halved in the third quarter, and the company cited in the report.

Higher vehicle levies will take a 300 million euro ($ 339 million) bite out of 2018 earnings, chief financial officer Nicolas Peter said earlier this month.
This stands in contrast to BMW's previous response to moving some SUV production out of SC and to China. That was just about a month ago, which already seems like a year at this point.
4th Gear: Elon Musk's Plans for Tunnels Under Los Angeles Continue With No Problems
Just kidding. One of them-the planned tunnel under Sepulveda Boulevard-is not happening anymore, after a lawsuit scuttled things, according to The Los Angeles Times. Another tunnel, between Dodger Stadium and Metro Station, is still in the works.
From the L.A. Times:
In a joint statement Tuesday, Musk 's firm – Boring Co. – and the group of Westside advocates said that they had "amicably settled" the lawsuit. An attorney for the groups said the settlement agreement was confidential.

[…]

The company moved to the first phase of the process, first securing a preliminary exemption from California's stringent environmental review requirements. Officials on the Los Angeles City Council's public works committee said it would not require an in-depth environmental review because it would not carry passengers.

But before the City Council could vote on the issue, a group of Westside advocates – the Sunset Coalition, the Brentwood Residents Coalition and its president, Wendy-Sue Rosen – sued, arguing that the Sepulveda tunnel would be part of a much larger planned underground transportation network.

The lawsuit cited a map of the United States that has been published in Southland, with a line that appeared on the road to 405 Freeway and Sepulveda Boulevard.
Musk said last year that he hoped the Sepulveda tunnel would be done "in a year or so." Sigh.
5th Gear: Ford's Doing Its Own Buyouts
Ford, which, like GM, is in the midst of its own transition, is also trying reduce payroll costs. That means buyouts. The terms of those are apparently better than GM's, though, according to the Detroit Free Press, not nearly as sweeping as GM's plans for thousands of layoffs.
From the Detroit Free Press:
"Comparing the two packages back to back? Ford is more generous. It's a great deal, "said David Kudla, CEO and Chief Investment Strategist with Mainstay Capital Management, a Grand Blanc investment adviser who manages $ 2.5 billion in assets. "We work with a lot of Ford customers."

An employee taking the deal or working half a year ago Ford by Oct. 1 and took the final three months of the year with pay.

A similar package is offered every year. This year, though, "The North American team decided to add a lump-sum payment for withdrawals, a payment equal to nine months of base pay," [Karen Hampton, a Ford spokeswoman] said.

Kudla, who works with hundreds of Ford customers of all ages, said, "These are sweeteners to compel them to go."

Meanwhile, GM offers its employees a deal of six months' pay for workers with 12 years or more experience, the same amount of severance as if they were involuntarily terminated. Sources say those in the latter group will be escorted out in mid-January.
Fewer than 1,000 employees took the buyouts, according to the Freep.
Reverse: Take That, Horses
On this Thanksgiving Day in 1895, piloting a gas-powered "horseless carriage" of his and his …
Read more Read
Neutral: Is The Era Of The Conglomeration Over?

Tightening emissions and safety regulations, more global auto markets, and more power generation. Is social sentiment, like we're with the ascendancy of far-right groups to positions of power worldwide?
Source link