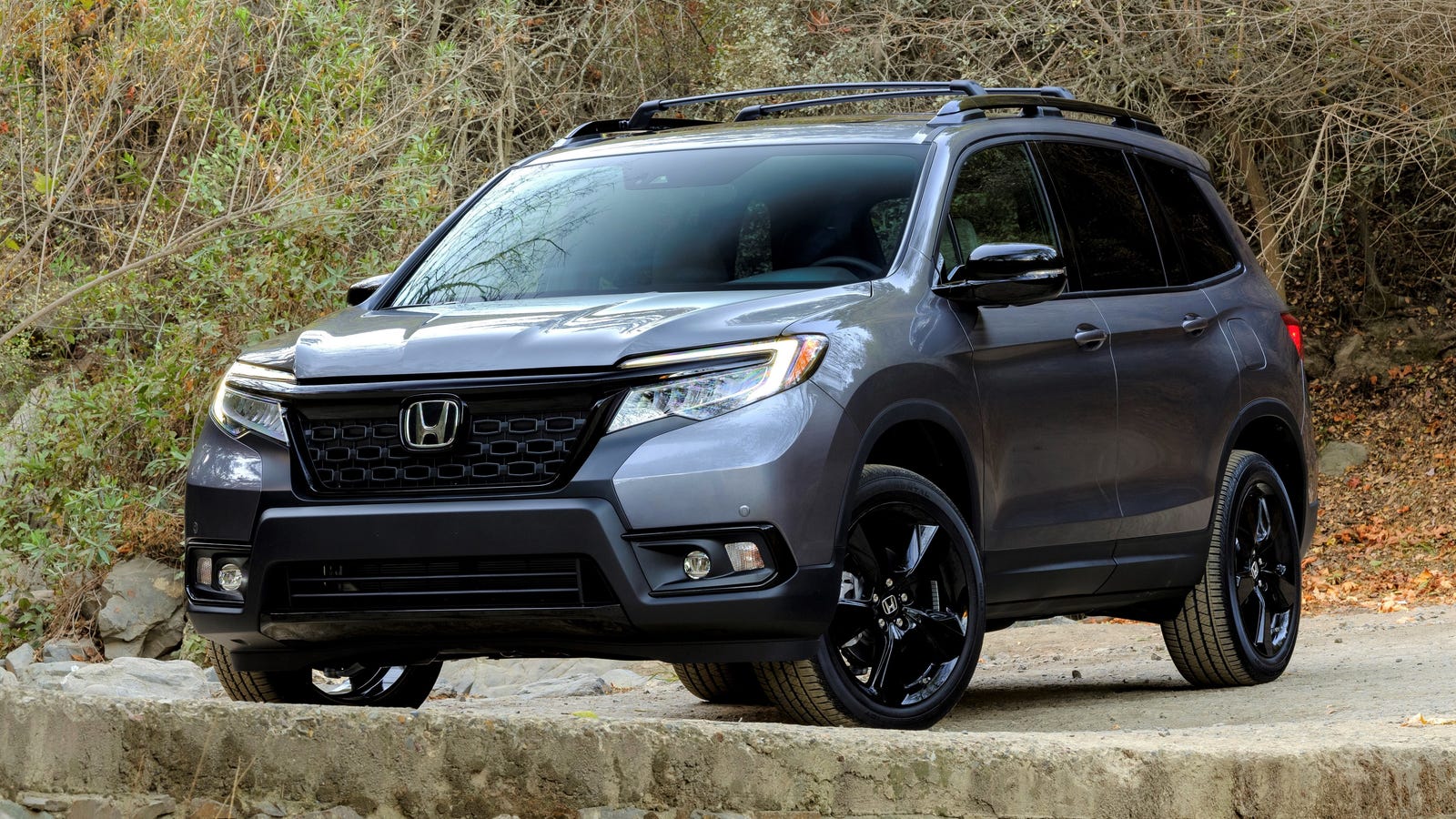 [ad_1]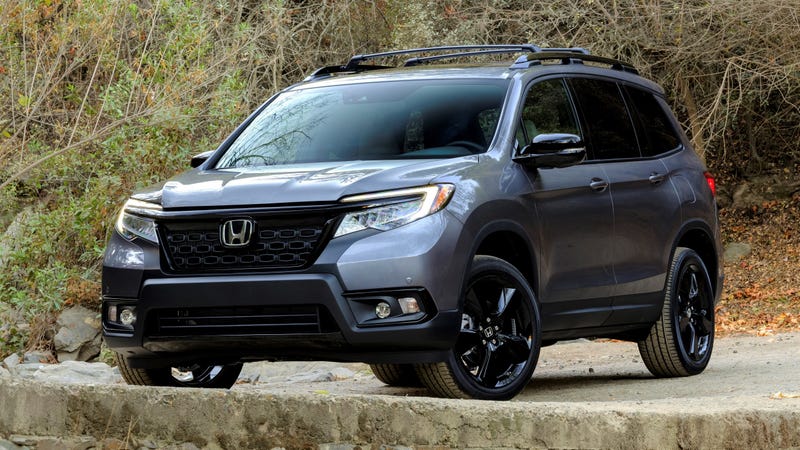 A truck bodied on chassis? Too much. A plump cross? Too small. What you want is something in between. Something that has a one-piece, front-wheel drive (or all-wheel drive available), and independent suspension, but also short overhangs and some good off-road modes for muddy bottoms. Enter the Honda Passport 2020.
Yes, the true Honda riders among us could represent the original Honda Passport, which was a version of Isuzu Rodeo designed by Honda. But it was over 20 years ago and you are old now. This is the new passport. Say it with me:
"New passport."
And while it's on the same platform as the Honda Pilot crossover and the Honda Ridgeline pickup, you can probably think that the new passport is closer to the Ridgeline side. Honda says its "i-VTM4" all-wheel drive system offers "off-road ruggedness", which we will see later, and offers snow, sand and even muddy modes to help you advance through the marshes. parts.
Honda says the AWD system will "tackle the kind of tough terrain normally reserved for less sophisticated chassis or off-road SUVs." These short overhangs should also help at the angles of approach and departure:
Honda's optional i-VTM4 ™ AWD system is at the heart of rugged all-weather and off-road driving capabilities. Unlike most competing systems, the i-VTM4 ™ uses active torque vectoring to send up to 70% of engine torque to the rear axle and 100% of that torque to the left or right rear wheels. . This capability gives the Passport excellent maneuverability in all conditions, such as snow-covered or snow-covered roads or sandy tracks, while contributing to more responsive performance by overloading the outer rear wheel in cornering. In addition, Intelligent Traction Management (ITM) is standard on Passport front-wheel drive and AWD. In all-wheel-drive applications, four-mode ITM systems work in conjunction with i-VTM4 ™, allowing drivers to customize power train performance based on weather and terrain, including sand, snow and mud. In front-wheel drive models, the system has two modes for normal and snow conditions.
On the other hand, the press release also states that the new Honda Passport comes standard with 20-inch wheels, which would seem to go against off-road efforts and potholes.
All traction management, wheels and suspension allow you to spend 280 horsepower from a 3.5-liter V6 on the ground. The wheels are connected to the engine by a nine-speed transmission.
Each Honda Passport will also be equipped with the Honda Sensing System as standard, which includes features such as automatic emergency braking, reverse cross traffic alerts, lane keeping and adaptive cruise control. . It can also tow, with 3,500 pounds being towed by the front-wheel drive version or 5,000-lb. By the all-wheel drive version.
In addition, it has a "cargo compartment compartmentalized under floor", which, according to Honda, is good for "carry dirty objects" or "keep valuables out of sight". I will choose to believe that these are two euphemisms for the smuggling of smuggled cops. Good on you, Honda.
What is perhaps the funniest thing for me, personally, is that Honda says the hatchback design "emphasizes width". Some might say that my own tailgate design emphasizes width. I'm getting older too.
But this new Honda Passport feels like today's.
[ad_2]

Source link