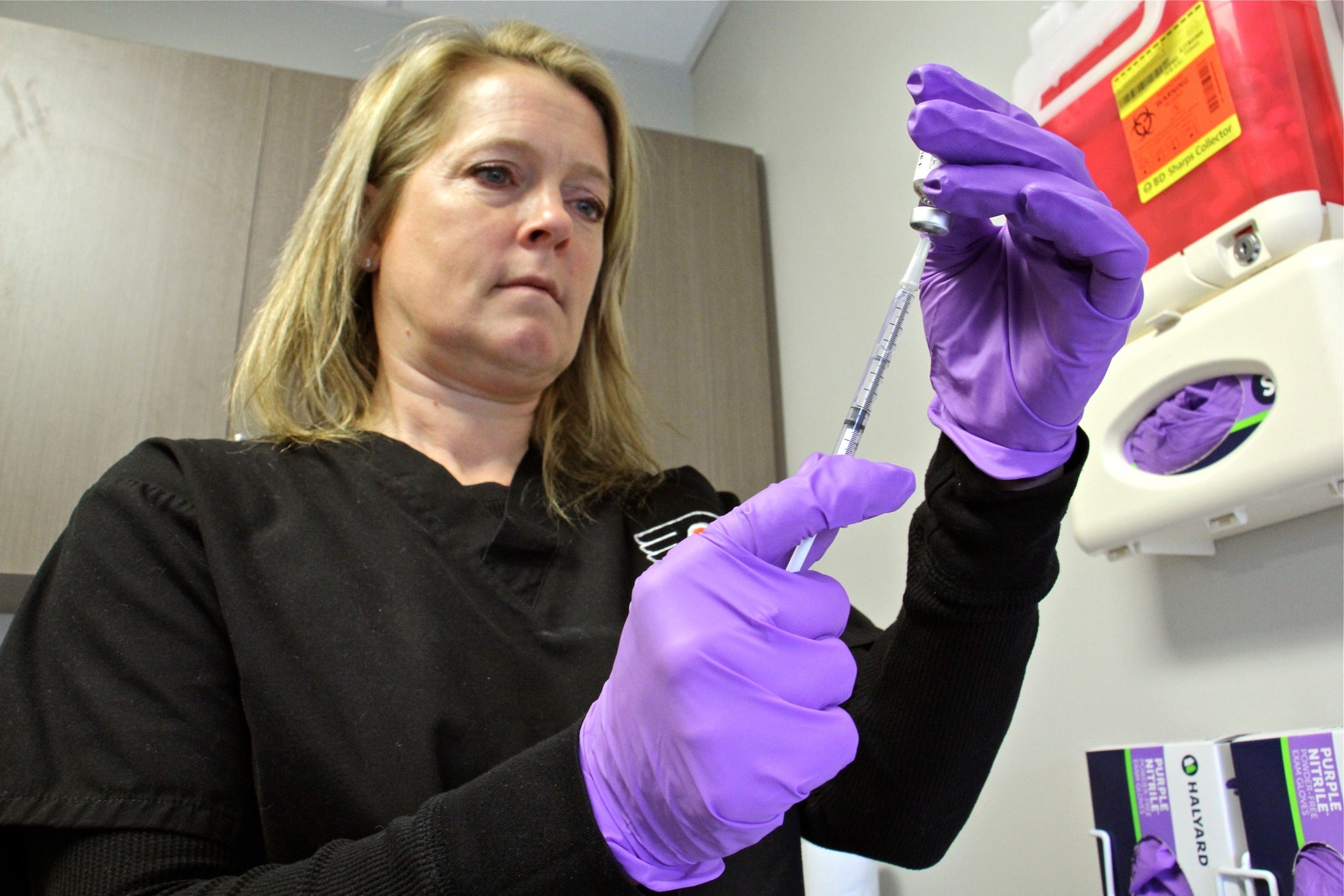 [ad_1]

The number of Temple University students with mumps is increasing.
On Wednesday, there were 74 cases, said James Garrow, spokesman for the city's health department. That's 20 times more than Monday's count.
Meanwhile, students are asking Temple to temporarily close the university to prevent more students from contracting the virus. But this move is very unlikely, said a school official.
Students with mumps symptoms – painful and swollen salivary glands, fever, headache, muscle aches, fatigue, loss of appetite – should consult a doctor and stay away from others during five days to avoid infecting others, said Garrow.
But to stop the epidemic, students with no symptoms should consider taking an extra dose of measles, mumps and rubella vaccines. Children usually receive a first dose of MMR vaccine at 12 months, and a second dose at 6 years of age. Experts say the protection of the vaccine begins to disappear after 10 years.
"The CDC's recommendation is that people in mumps outbreaks plan to receive a booster dose of MMR vaccine – we echo this recommendation," Garrow said.
Some students say that everyone can afford the cost of $ 63. So, they ask Temple to provide the shotgun at no cost.
"To have 63 dollars in the pay, without insurance, is a bit of a financial problem considering that we have students of different identities and socio-economic statuses," said Diamante Ortiz, a Temple junior who is student government candidate. under the Rise TU coalition.
"This is an epidemic, and Temple University must use all available resources to ensure that this outbreak can be controlled," said a press release from Rise TU.
Temple should provide the vaccine instead of asking individuals to look for a provider, said Dr. Paul Offit, director of the Vaccine Education Center at Philadelphia Children's Hospital. Everyone would be protected 10 to 14 days after the shot, he said.
"If you really want to control this epidemic, you need to establish centers at the university where people will receive the vaccine. So it's a lot easier if the school pays and distributes, "said Offit.
Mark Denys, Director of Student and Employee Health Services at Temple, said officials are investigating the possibility of giving free vaccines.
The best way to control the epidemic, he said, would be to keep students with the disease away from the rest of the school community.
Managers also refer students without insurance to health providers who offer the vaccine on a sliding scale.
Denys said it would be up to the faculty to decide what sick students could do if they were missing courses or assessments, but that should not be a problem. Closing is not an option "at all", he said.
City officials said that no other cases of mumps had been reported outside of Temple University.
[ad_2]

Source link