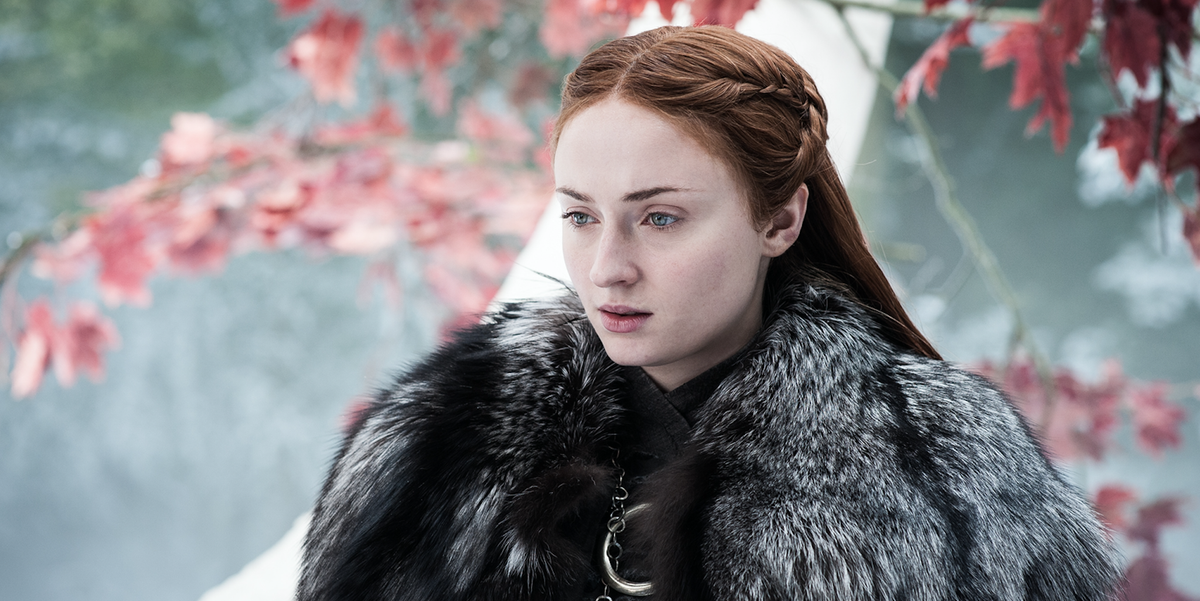 Sophie Turner just shared what Sansa Stark's wardrobe will look like during the last season of Game of thrones, and this could be a clue to what will happen.
Season 8 starts on April 17, and it's going to be wild.
As the Game of thrones The first gets closer, Sophie Turner is ready to face Sansa for the last time. Even if she can not wash her hair. And talk to Weekly entertainmentSophie said she wanted to give Sansa a "warrior" vibe for the final season of the show by dressing for the first time in armor.
"We [like] the idea that she is very protective and she buttonholes. I wanted her to have some armor and be a little more warlike, she explained. She's like Winterfell's warrior.
Now, it's Game of thrones we are talking here, so the characters choose their outfits according to their function. It would not be scandalous to think that Sansa dresses in combat gear … to fight. It's hardly a stretch, but it could be a field spoiler.
HBO has not yet released a photo of the new Sansa Cup, but I'm already here for that. Maybe she will actually be fighting this time (Battle of Blackwater).
Source link