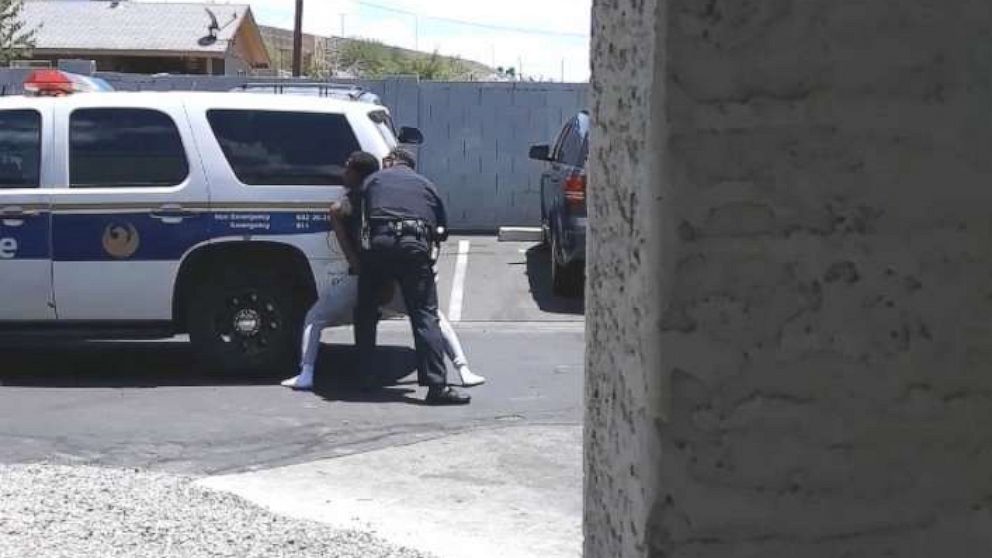 An Arizona police chief said that she had apologized to a black couple arrested for stealing from the store after posting videos on his cell phone showing a policeman threatening to shoot a father while other officers pointed their guns at his pregnant fiancée and their young children.
"Every time I watch this video, it's extremely disturbing," said Phoenix Police Chief Jeri Williams, in an interview with KNXV-TV, an affiliate channel of ABC, Sunday at Phoenix. "It does not correspond to what I expect from our employees."
The chief's statement comes just days after a $ 10 million notice of claim, precursor to a lawsuit, was sent to the city of Phoenix on behalf of Dravon Ames, 22. , and his fiancée, Iesha Harper, 24 years old. the videos being stopped by the Phoenix police last month.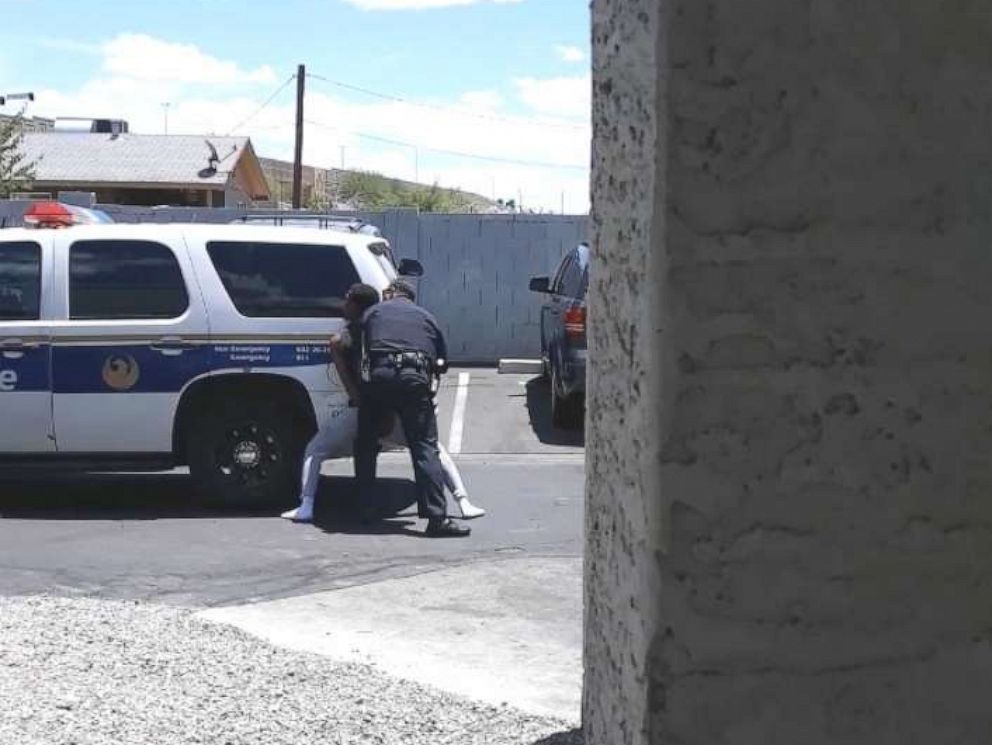 "It's troubling," said Williams about the incident. "It's a challenge and certainly does not represent the 2,900 officers we have in Phoenix."
The episode took place on May 27, when Phoenix agents responded to a stealing incident at a Family Dollar store.
When the police arrived at the store to investigate, an employee told them about an incidental theft incident that had just occurred and which was directed to three adults and two young children who were climbing in a car on the parking lot, said Williams.
An officer ran out and tried to talk to the occupants of the car, shouting at the driver to stop, but the car continued to roll, Williams said.
The driver stopped and let out a passenger, a woman who had arrest warrants, said the chief. She was taken into custody.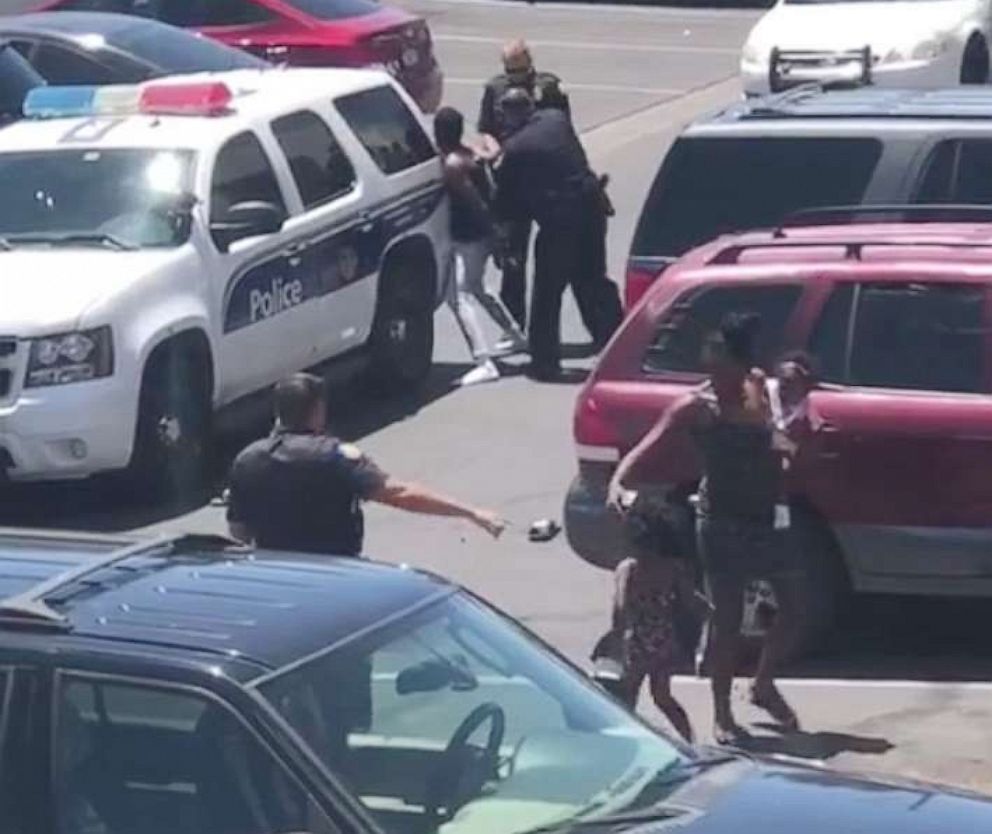 The agents then caught up with the vehicle suspected of stealing at a nearby apartment complex. It was then that the incident quickly escalated and that witnesses took out their cell phones and started recording.
In a video, we can hear an officer shouting at Ames to raise his hand. The officer, identified by Phoenix police officers as agent Christopher Meyer, is then heard screaming at Ames: "I'm going to put a cup f ——- in your head f ——-. "
A second video of the incident shows Ames on the sidewalk outside his car with the same officer, Meyer, on him and handcuffing him. According to the video, the officer then pulls Ames off the ground and pushes him against a patrol vehicle before kicking him in the legs, causing him to almost fall.
"When I tell you to do something, you do —— do it!" Meyer is heard in the video screaming at Ames.
Ames replied that he complied, then he told Meyer: "I'm sorry."
The two videos show other officers pointing guns at Ames' car, where Harper, who is pregnant, was in the back with her two daughters, ages 1 and 4.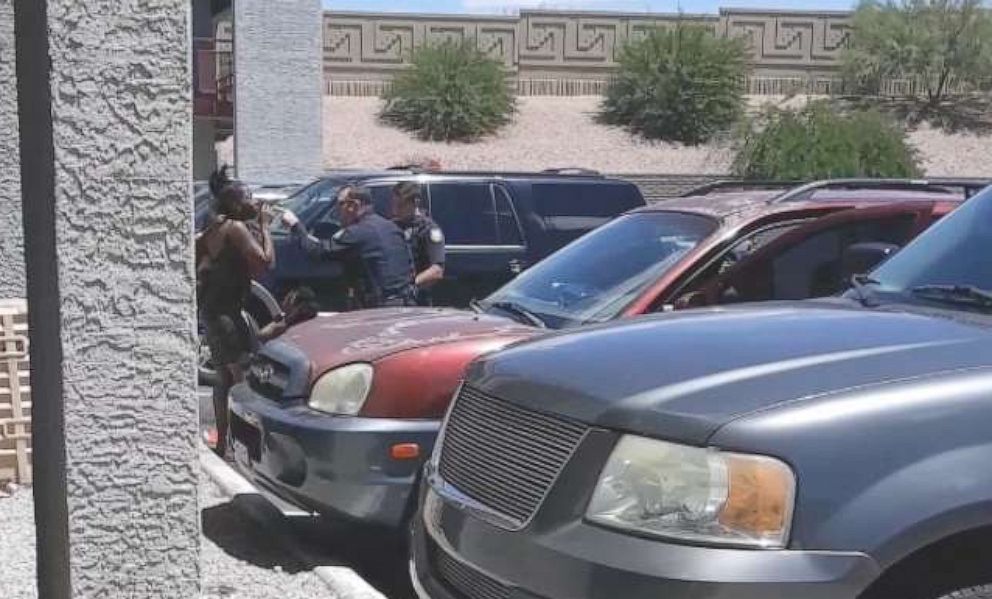 When the police shouted to Harper to get out of the car, she told them, "I have two children." An officer replies, "I do not give a s —, raise your hand."
Harper got out of the car holding his 1 year old child. According to the video, an officer charged and tried to pull the toddler out of his arms. A neighbor intervened and agreed to take the children, which the police authorized before stopping Harper.
The videos went live last week and Chief Williams posted them on Facebook on Friday.
The officers involved in the incident did not carry a body camera.
Williams immediately ordered an investigation and placed Meyer and the other agents involved in the incident on duty. The names of the other officers were not disclosed.
"Like many others, I am sick of what I saw in the video showing Phoenix police interacting with a family and young children," said Phoenix Mayor Kate Gallego, in a statement. a statement. "There is no situation in which this behavior is ever nearly acceptable.As a mother, seeing these children in such a terrifying situation is more than overwhelming."
Gallego called for a community meeting Tuesday to discuss the incident.
According to the police, Ames confessed to stealing a pair of underwear from the Dollar family and Harper said that his 4-year-old daughter had taken a doll to the store without his knowledge, no charges were laid against the couple because the store manager had refused.
On Wednesday, the couple's lawyer, Tom Horne, a former Attorney General of Arizona, filed with the city a notice of claim on behalf of Ames, Harper and their two children.
In the letter, Horne said that the couple never resisted the officers and tried to comply with their orders.
"The police have committed violence, illegal imprisonment, fraudulent arrests, emotional suffering and violations of civil rights," Horne writes in his letter.
"This case can settle $ 2.5 million for each of the four plaintiffs, for a total of $ 10 million," Horne said.
Source link