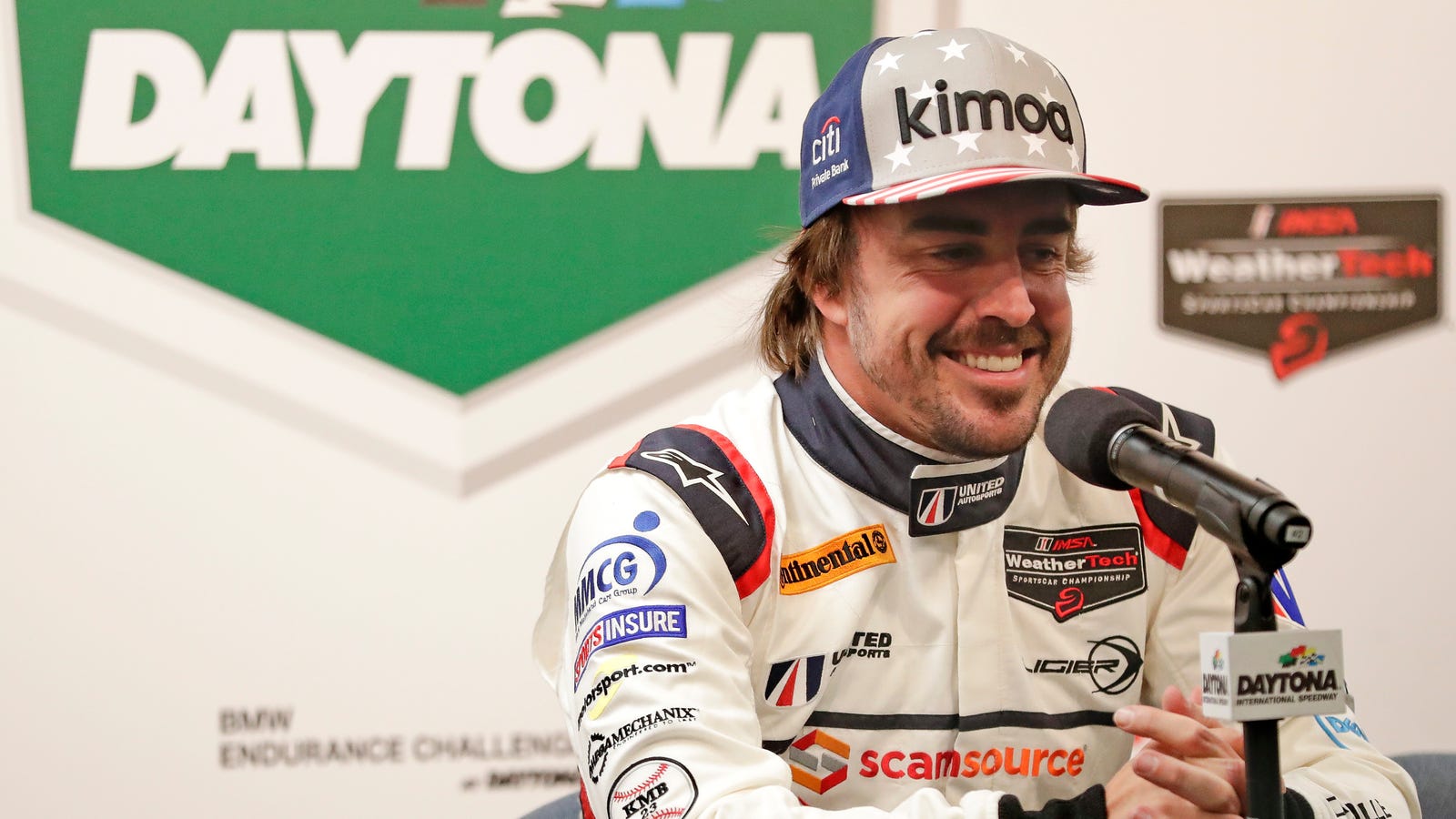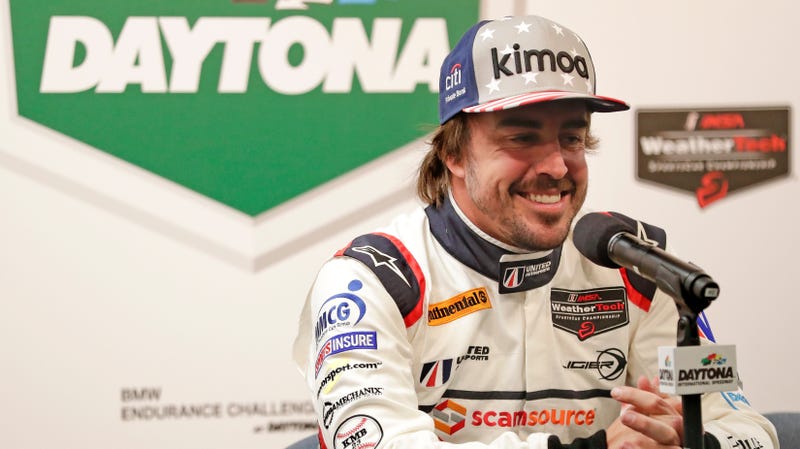 At this point in the history of motorsport, the general consensus is that we all want to see the recent retiree of Formula 1 (for now) Fernando Alonso driving all types of cars possible. However, he will soon be back in a familiar series: Wayne Taylor Racing announced Tuesday Alonso and fellow Kamui Kobayashi, Toyota Endurance World championship, as part of the dream team IMSA Rolex 24.
The Rolex Daytona 24 Hours kicks off the racing season for the most strangely-capitalized series in the world, the IMSA WeatherTech SportsCar Championship, and the teams engage multiple drivers by car to relay during the day (and night) . Starting this week, the best drivers of the Daytona Prototype International have a ridiculously good lineup of drivers in the Rolex 24 mix: Alonso and Kobayashi, former F1 drivers who are now racing for Toyota Gazoo Racing at the WEC, alongside regulars from IMSA, Jordan Taylor and Renger van der. Zande.
Taylor and van der Zande have won 24 victories in five years in the WeatherTech SportsCar Championship category, according to Racing Reference. Alonso won his first 24 Hours of Le Mans this year and Kobayashi's group finished just behind. Basically, it's going to be good.
It will be particularly good for Alonso to try again as he was not very lucky to race in his debut earlier this year. His car finished 13th and 38th overall with mechanical problems, which haunt him more than any vengeful ghost that a horror movie writer could imagine.
The Rolex 24 Star Driver Alignments like this one are common as it's the big race of the series and there's quite a large number of very popular race drivers ready to compete in such a long race. NASCAR legend Jeff Gordon even worked side by side with Jordan Taylor on the Wayne Taylor team, winning the first DPI class for Cadillac's first victory in the race.
With these four men on the program this year, give them the watches already – as long as Alonso's ghosts are on break for the weekend, of course.
Source link