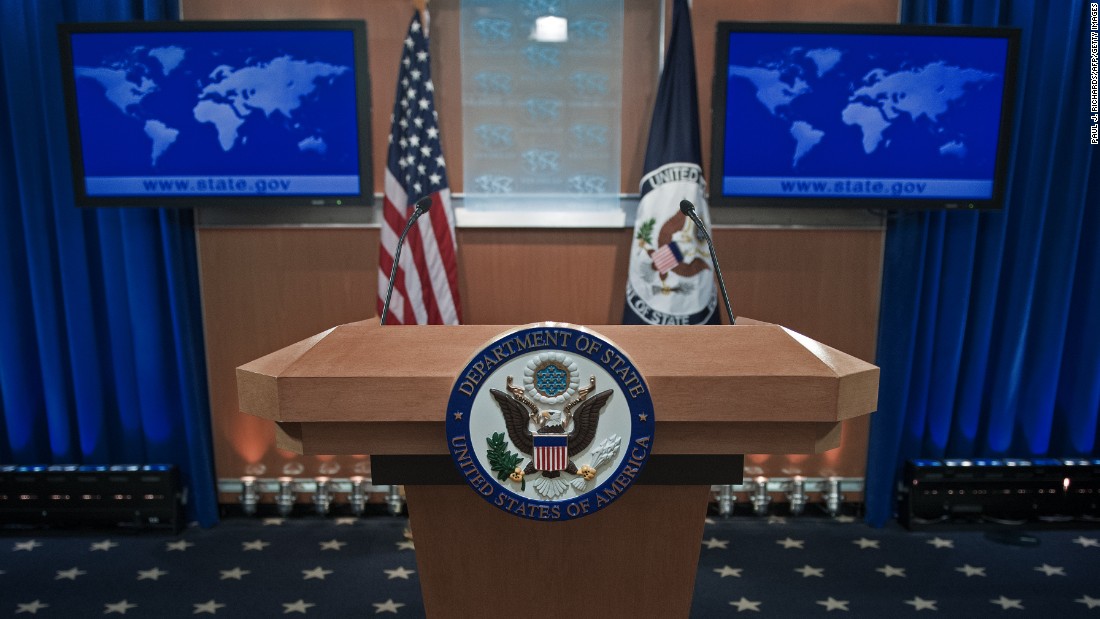 [ad_1]
The afternoon conference call was to discuss international freedom with the secretary – who rarely participates in such calls – to discuss "international religious freedom" prior to his trip to the Middle East. A member of the press corps of the State Department was invited, but he was not invited after the RSVPing. This reporter was informed that the call was intended for "religion-only media".
CNN also sent a response to the organizers asking to be included but not received.
Despite repeated inquiries and complaints from members of the press corps based in the department, the state department said Monday night that it would not provide a transcript of the call, a list of religion-based media allowed to participate or the criteria to be invited.
Officials would not answer questions about whether a range of religions was included.
A reporter from the Catholic television channel EWTN Global told CNN that they had not been invited to the original, but that they had asked the state department to They could participate and if they were allowed.
The State Department told the press on the move with Pompeo that the department did not publish transcripts for printed round tables. However, they usually publish transcripts for all press engagements of the secretary.
John Kirby, former spokesman for the US State Department, an analyst at CNN Global Affairs, said, "It is common practice that any interview with a firm official is transcribed and published at the earliest opportunity."
"These officials are civil servants, and what they say – in their entirety – is inherently of public interest, and it is inappropriate and irresponsible not to fulfill that obligation," he told CNN.
Kirby said that he "has certainly seen times when particular journalists or columnists have been targeted to be included on given topics." However, "excluding journalists beaten from something as important as freedom of religion in the Middle East seems to me to be not only doomed to failure, but also incredibly modest," he said. .
"It is perfectly fine to ensure that the denominational media has a place at such a table, but it is a fault of public relations to cut off access to a larger press corps. to say that I hope more from this crowd, "said Kirby.
A spokesman for the state department said in a statement that some press commitments – "The department's press briefings, teleconferences on a multitude of political issues, briefings and interventions from the secretary of the department. State and other officials – are open to any interested national or international press ".
"Other commitments are more targeted or designed for media specific to a subject, region or audience, and this has always been the case," they said.
[ad_2]
Source link