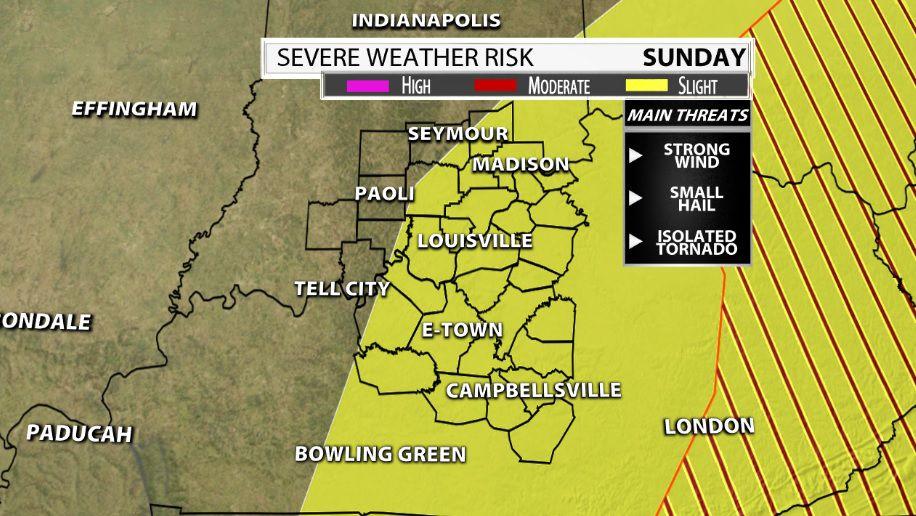 Most of our region is still exposed to a slight risk (level 2 out of 5) of severe weather on Sunday. An increased risk (level 3 out of 5) is still positioned to the east of us, indicating that stronger storms are more likely to be in the east of here.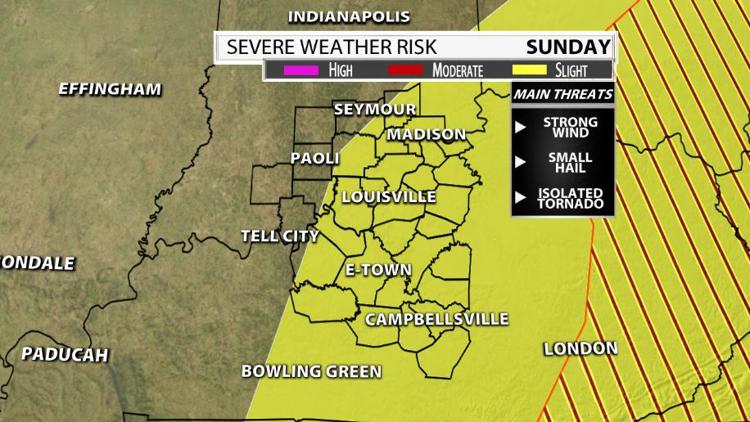 The strong wind will be the main threat. The image below shows model data indicating that gusts will reach 40 to 50 mph early Sunday morning when the first wave of storms will occur. Hail will also be possible during these storms, especially during the first wave that we will see below.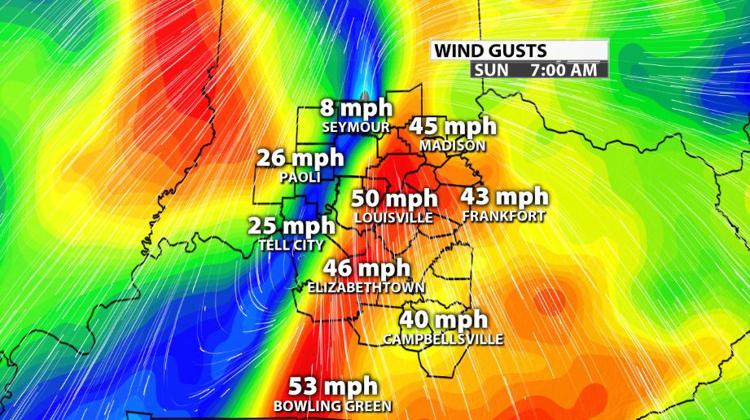 The first wave of storms will begin around 3:04 am and continue until 8 or 9 o'clock.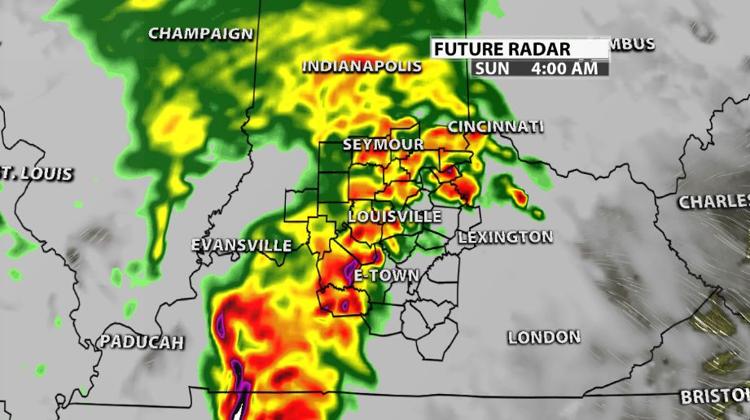 These storms will have heavy rain and gusts of wind. Hail being also possible, storm warnings are not out of the question. Make sure you can receive severe weather warnings in case you have them.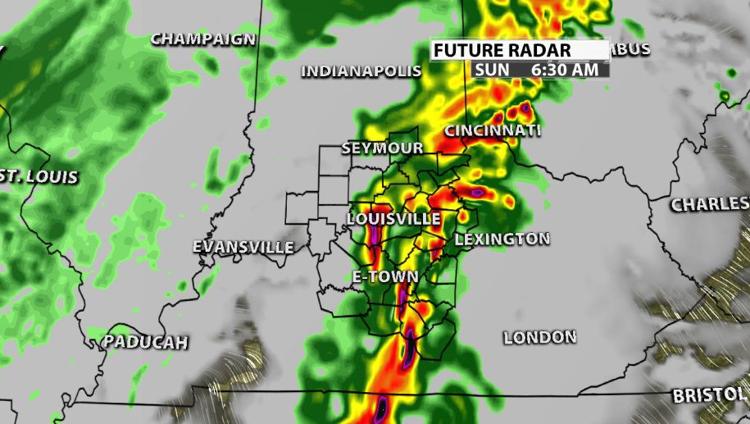 At around 8-9, rain and storms stop and we have several dry hours. In fact, it seems that the sun is pointing up. This will help destabilize the atmosphere, but all the morning rain will prevent very strong storms in the afternoon.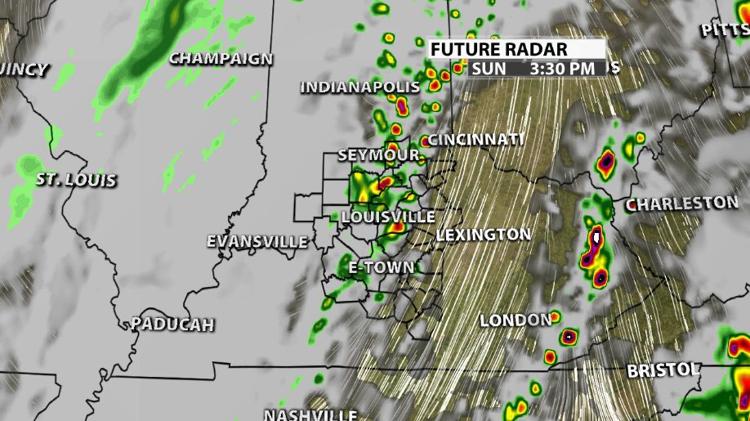 That being said, strong storms are still possible, but they will be very isolated. You will not see all this second wave, but a strong wind, hail and isolated tornadoes will be possible in these storms that appear.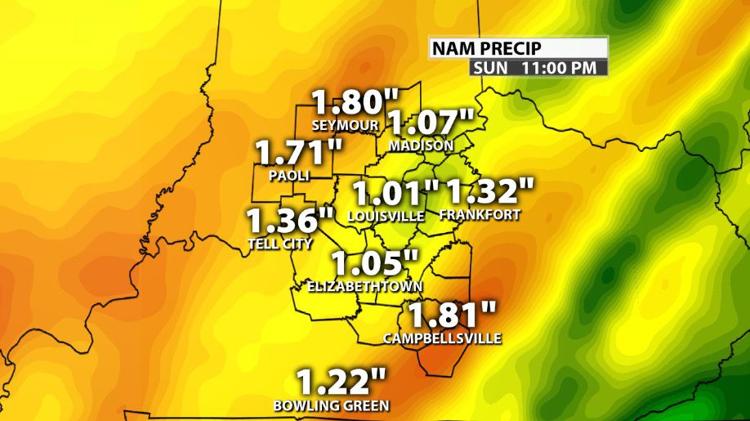 In total, 1 "-2" of rain will be possible Sunday, but most will come from the first wave. Flash floods will be possible in areas prone to flooding or in which you will still have stagnant water from the thunderstorms of yesterday.