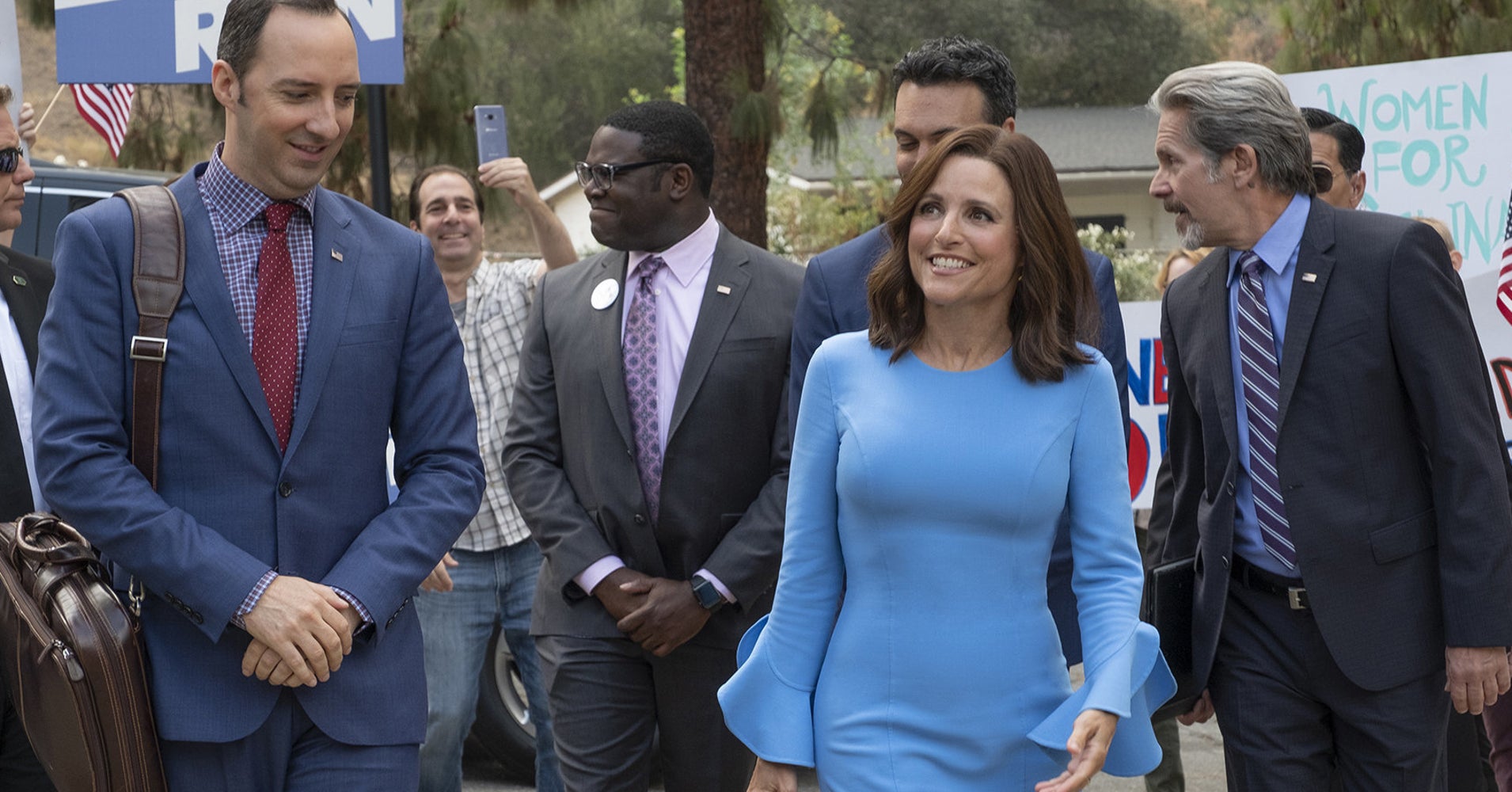 [ad_1]
Before the real candidates ridicule themselves in an election campaign, the new season of "Veep" awaits us for a last hurray filled with cheers.
The first trailer of the last season of the Emmy Award-winning HBO political comedy arrived on Presidents' Day with a message from Commander-in-Chief Selina Meyer (Julia Louis-Dreyfus) at her voters: "You are welcome."
The seventh season, which was delayed a year after Louis-Dreyfus's cancer treatment, will follow Meyer's re-election campaign as she sets out to understand the "real Americans", which is happening as well. that you wish it.
"This whole country is becoming more sickening to the second," says Meyer in the trailer, to which his main strategist adds: "It's the demonstration that we are aiming primarily on Facebook."
Louis-Dreyfus is back for a final round – and a ton of awards, if history has taught us anything – with cast members Tony Hale, Anna Chlumsky, Sam Richardson, Kevin Dunn, Matt Walsh, Reid Scott, Gary Cole and more.
The actress, who marked the story of her sixth consecutive Emmy win for best actress in the comedy category, called the closing of the series "bitter-sweet".
"I love these people," she told Jimmy Kimmel in October. "I love the show and what we have achieved with it."
"Veep" returns on March 31st on HBO.
[ad_2]
Source link