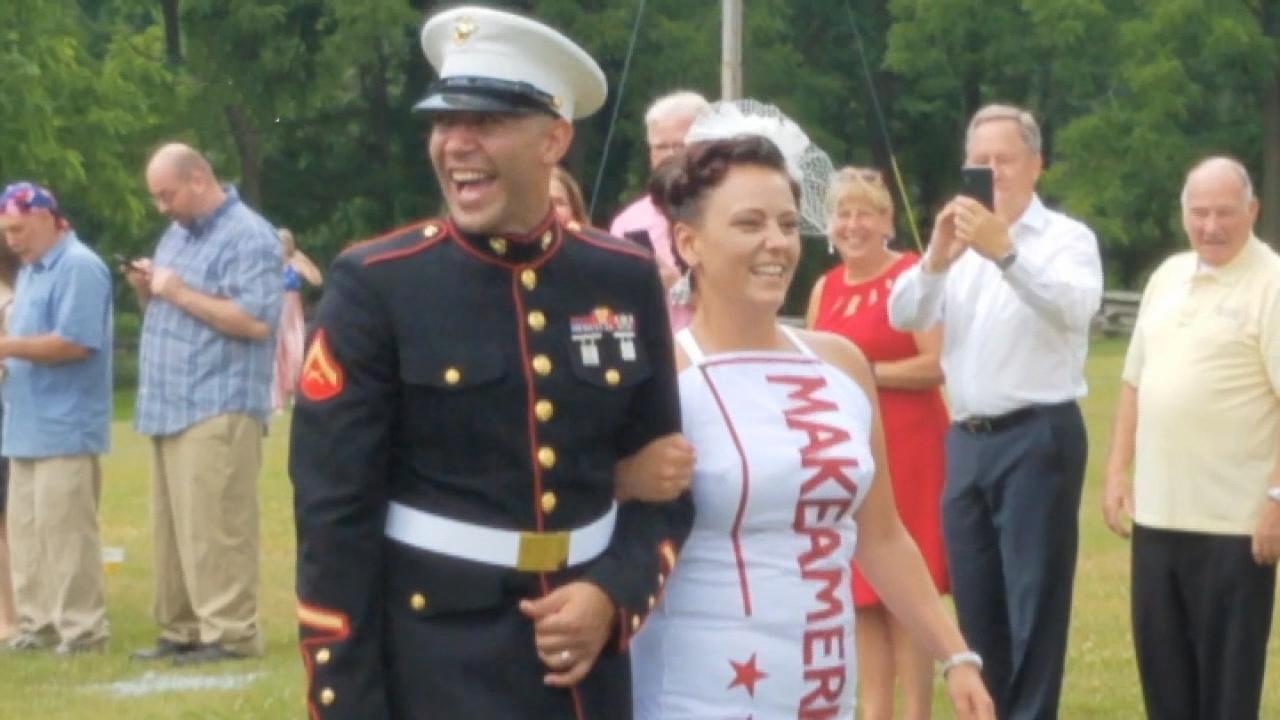 The wedding of Audra and Jeff Johnson on July 4th in Kalamazoo, Michigan, was a big party for America and President Trump.
The bride was wearing a dress made from a Make America flag Great Again. His nails were painted to look like American flags.
The boys wore cufflinks "Do not step on me".
Fox 17 reported that each reception table presented a petition for an anti-abortion "heartbeat bill".
"It seemed like America had been throwing up all over my marriage, and I'm not sorry," said the bride.
CLICK HERE TO GET THE FOX NEWS APP
Click for more Fox 17.
Frank Miles is a reporter and editor for FoxNews.com in the fields of geopolitics, the military, crime, technology and sports. His email address is Frank.Miles@foxnews.com.
Source link