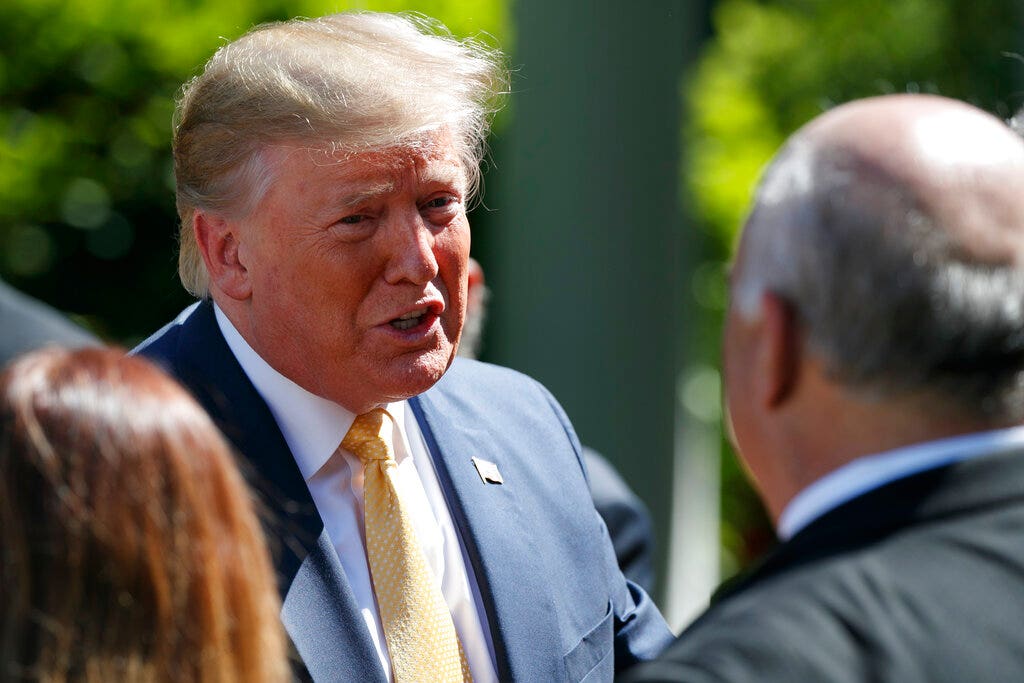 President Trump was apparently so upset by his chief of staff's cough during an interview with ABC's George Stephanopoulos in the Oval Office last week that he asked his colleague to leave the room, according to a transcript of the station.
Trump was asked a question about his tax returns when an unknown person – known as Mulvaney – would have coughed.
"I hope they'll get it, because it's a fantastic financial record," said Trump, while it seemed apparent, before telling Stephanopoulos: And, let's go back to that, he coughs in the middle of my answer. "
TRUMP SAYS IT WOULD LIKE TO "TRAIN" THE HEAD OF FOREIGN GOVERNMENTS OVER THE 2020 RIVALS, AND ADVISE NOT TO CONTACT THE FBI
"I do not like it, you know, I do not like it," Trump was quoted as saying about Mulvaney's cough. "If you go to bed, leave the room, please. You can not, you can not cough. Oh dear."
"Your chief of staff," Stephanopoulos said.
GET THE FOX NEWS APP
The interview, broadcast on Sunday, allowed Trump to say that, even if he wanted people to see his financial statement "phenomenal", it's "not my choice, it's my lawyers."
Source link