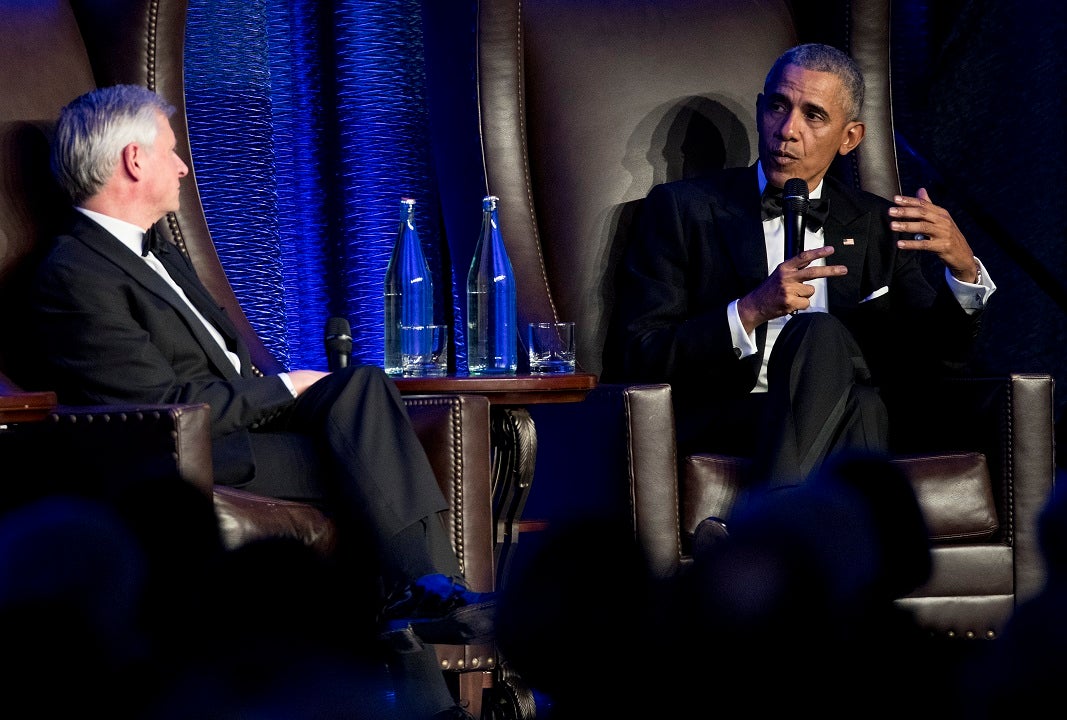 [ad_1]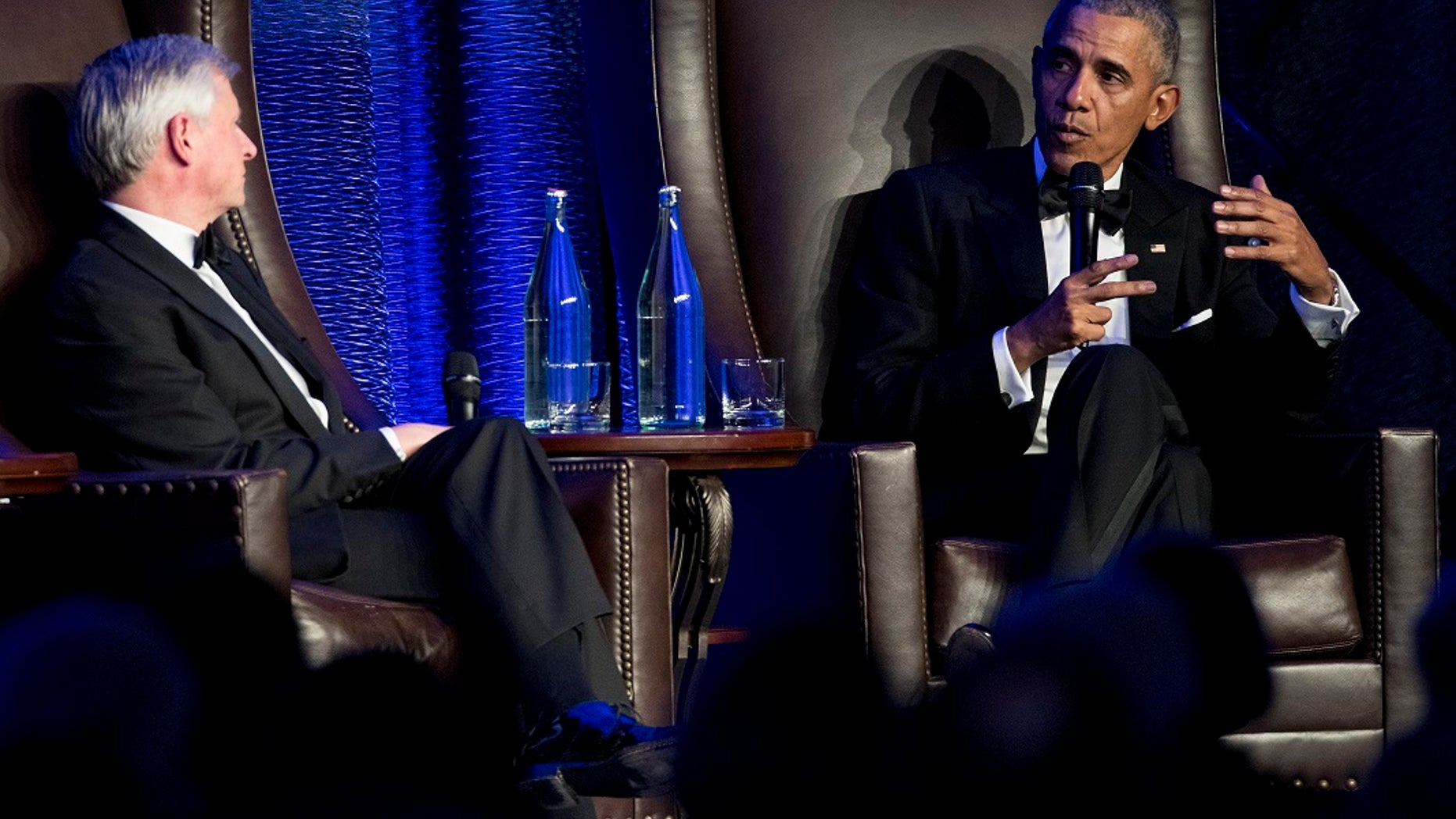 Not to mention President Trump, former President Barack Obama praised his mandate without charge Tuesday at an invitation-only gala in Houston.
Obama 's remarks came at the end of an hour – long interview with former Secretary of State James A. Baker III on the occasion of the celebration. of the 25th anniversary of the Baker Institute for Public Policy of Rice University, said the Houston Chronicle.
"Not only have I not been charged, but no one from my government has been charged," Obama told more than 1,000 people. "By the way, it was the only government in modern history about it – in fact, nobody was nearly charged, probably because the people who joined us were there for the right reasons. . "
Presidential historian Jon Meacham, who moderated the conversation between the two men, asked Baker, 88, what he was most proud of when he was in the service of three presidents.
"I am very proud to have had the privilege of serving two Presidents as Chief of Staff, to be Secretary of the Treasury, Secretary of State, to conduct five presidential campaigns and to leave Washington without to be indicted, "said Baker.
Since taking office almost two years ago, several Trump associates and associates have been charged or pleaded guilty to various crimes. On Monday, special advocate Robert Mueller said that former Trump campaign president Paul Manafort had violated his plea deal by lying to the FBI and his office.
At one point, Meacham compared Trump to Voldemort, the evil Harry Potter.
Obama and Baker tackled a wide range of topics, including redistricting, Obama qualifying Texas as "champion of gerrymandering," as well as media developments and their impact on partisanship.
Baker, who served under Ronald Reagan and the two presidents of Bush, said that "the center responsible for American politics has disappeared."
"It's about Cronkite, Brinkley or whatever, there was a set of common facts, a baseline around which both parties had to react," Obama added. "By the time I take office, what we're seeing is that if you're a Fox News viewer, your reality is drastically different from that of a New York Times reader."
In terms of foreign policy, Baker has expressed concerns about America's position in the world under Trump's watch.
"US leadership in the world is absolutely imperative," he said. "No other country can do it," adding that America had won the Cold War "because we had alliances".
The former president also called for an end to what he called the growing threat of bigotry, reported FOX 26 Houston.
"In these environments, you start having a different type of policy. "You start having a policy based on the principle" This person is not like me and it must be his fault, "Obama said. the border."
Before the gala, Obama met with former President George H. W. Bush, Bush spokesman Jim McGrath tweeted.
"Both had a very pleasant and private visit to the Bush residence, where they revived what was already a very warm friendship," he wrote on Twitter.
[ad_2]

Source link