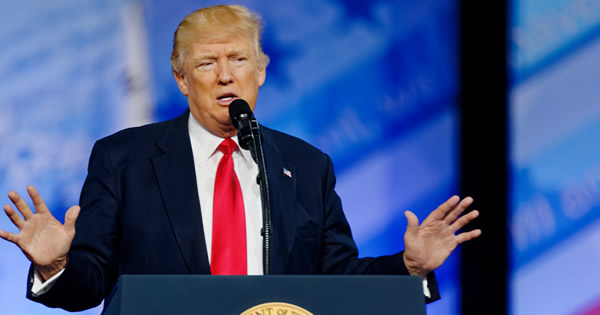 [ad_1]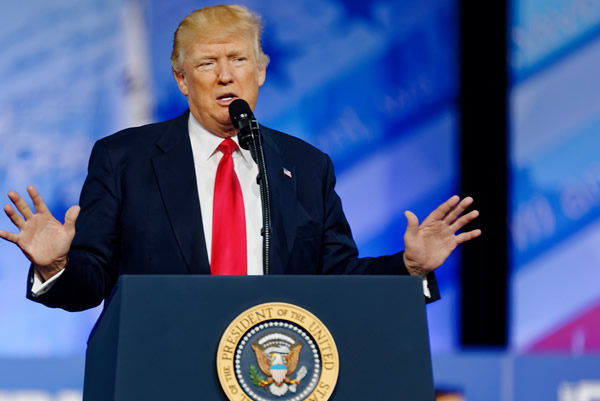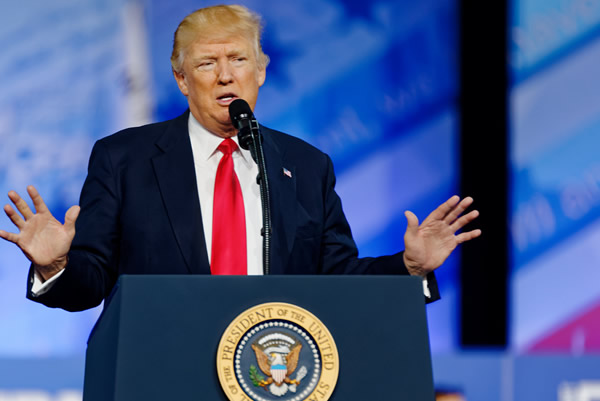 Fifteen months after sacking all members of the Presidential Advisory Council on HIV / AIDS, President Trump reconfigured the advisory body with nine new appointments.
The Department of Health and Social Services confirmed the new appointments to PACHA on Thursday morning after letters were sent out last week to inform the new members of their appointment.
Brett P. Giroir, HHS Deputy Secretary for Health, said in a statement that the new members "will play a crucial role" in the fight against HIV / AIDS following Trump's recently announced plan to end the news. HIV infections by 2030.
"More than a million Americans live with HIV and nearly 40,000 people are newly diagnosed with the virus each year," said Dr. Giroir. "By working together, we have the opportunity to tackle big problems and I know our new members are up to the task."
New members come from various professions, including the pharmaceutical industry, activism and academia.
Gregg Alton, Chief of Patients of Gilead Sciences, Inc .;
Wendy Holman, CEO and co-founder of Ridgeback Biotherapeutics;
Marc Meachem, North American External Affairs Manager for ViiV Healthcare;
Rafaelé Roberto Narváez, co-founder and director of health programs for Latinos Salud;
Michael Saag, Professor of Medicine and Associate Dean for Global Health at the UAB School of Medicine and Director of the University of Alabama at the Birmingham Center for AIDS Research;
John Sapero. Office Manager, HIV Prevention Program, Department of Health Services, Arizona;
Robert Schwartz, Dermatology Officer at Rutgers New Jersey Medical School;
Justin Smith, aPh.D. Candidate for the Rollins School of Public Health at Emory University; and
Ada Stewart, lead provider and HIV specialist in cooperative health centers in Eau Claire, South Carolina.
The new members will join Carl Schmid, Deputy Director of the AIDS Institute, and John Wiesman, Secretary of Health in Washington State, who were already co-chairs.
Founded in 1995, PACHA advised US presidents on policies and research to promote effective HIV treatment and prevention – while maintaining the goal of finding a cure.
But PACHA languished in the Trump administration. In June 2017, six members of the advisory board appointed under the Obama administration resigned to protest Trump's perceived lack of action on HIV / AIDS.
Quoted by the six members as evidence of inaction, Trump had not named a director of the Bureau of National Policy on AIDS in the White House, a position still vacant to this day.
Six months later, as reported by the Washington Blade for the first time, Trump dismissed the remaining board members without explanation through letters sent by FedEx.
PACHA was completely vacant for a whole year, but that changed in December, with the Trump administration appearing to be awake in the face of HIV / AIDS.
In a speech recognizing that homosexuals are among the victims of the epidemic, Health and Social Services Secretary Alex Azar announced the appointment of the new co-chairs of PACHA.
Next month, Trump announced a new initiative in his state of the Union to end new HIV infections in the United States by 2030. Trump's Budget for the Fiscal Year 2020 is targeting $ 300 million for HIV / AIDS at the national level to meet this commitment (although global programs are facing a significant reduction).
New PACHA members will likely advise the administration on achieving Trump's stated goal of overcoming HIV by 2030. After all, this goal will require sustained, multi-year efforts, not just funding. from a single budget request.
PACHA will also have an additional goal: to update the national AIDS strategy developed under the Obama administration.
The 2010 strategy, which identified homosexual and bisexual men as vulnerable groups to the disease, is expected to be updated in 2020. This update should re-evaluate the epidemic at the national level and set new goals to combat it.
It remains to be seen what recommendation will PACHA make. Last year, a progress report from the Trump administration had adopted the Obama-era goals in the fight against HIV / AIDS, including reducing the number of new diagnoses in homosexual and bisexual men.
[ad_2]
Source link