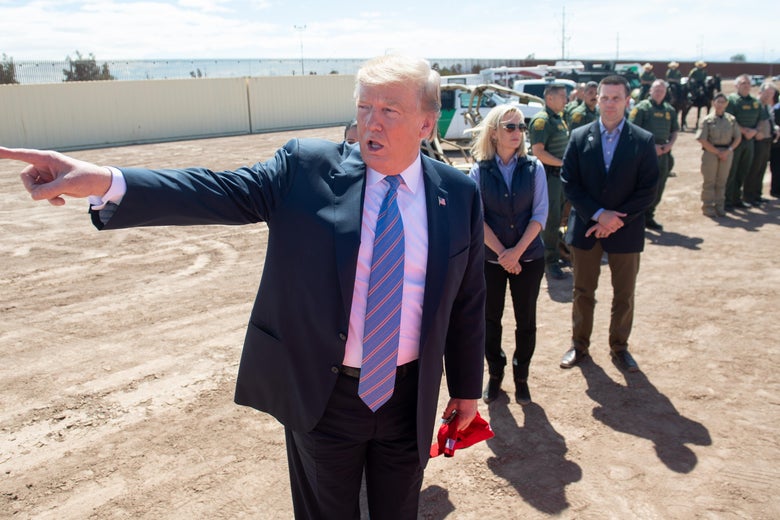 President Donald Trump reportedly told Kevin McAleenan, who is currently Acting Secretary of Homeland Security, that he would forgive him when he was sent to prison for preventing people from entering the United States. United along the southern border. Several media reported that Trump had this conversation with McAleenan last week while they were in Calexico, California. McAleenan was at the time Commissioner of Customs and Border Protection. Trump later named him chief of homeland security after Kirstjen Nielsen resigned on Sunday.
Although several media have reported the conversation citing anonymous sources, the context of the promise of rehabilitation changes somewhat depending on who is reporting. CNN, for example, said Trump had promised to forgive him "if he ever went to prison for refusing US entry to migrants." The New York Times, however, announced that the promise of pardon had come as the two men planned to completely close the southern border. Everyone, however, notes that it was not necessarily clear if Trump was joking. Although Trump threatened to close the border earlier this month, he returned later and announced that he would give Mexico a year before taking such a drastic step.
Homeland Security issued a statement that totally denies Trump's promise of forgiveness.
"At no time has the president indicated, asked, directed or lobbied the acting secretary for it to do something illegal," the department said in a statement. "The Acting Secretary would not take action against our responsibility to enforce the law either."
Trump also denied offering forgiveness. "Of course it's not true" he wrote on Twitter. "Mainstream Media is corrupt and worse, if possible, every day!"