Anthony Smith has a chance that it's against Jon Jones at UFC 235? And does Jones have a chance to avoid more picogram problems before and after?
This and other urgent issues in this week's Twitter Mailbag. To ask your own question, tweet to @BenFowlkesMMA.
* * * *
The short answer is yes, Anthony Smith has a chance. He is a great guy who has a lot of experience in MMA. Since moving to the heavyweight he has had a good run of victories and he feels like he really believes in himself. A person like this should not be completely ignored.
But now that everything is in order, I agree that I do not think it's a very good chance. Without big mistakes from the champion, I just can not imagine how and where Smith could potentially beat Jon Jones.
Does he rock him on the feet with a big shot? This does not correspond to what we saw from one of them. Does Smith get it down and then … in fact, we can continue and stop here because the answer is probably no. Is he getting caught by Jones and then taking him off a submission? This is perhaps the most plausible scenario, and it is very unlikely.
Jones is so good everywhere and physically so hard to prepare. When he is focused and motivated, the man is an absolute nightmare.
That brings us to the second part of your question, the part that inevitably leads to picograms and pulsating effects, which made the news last week.
My feeling is that everyone at MMA has pretty much made up their minds on the doping issues surrounding Jones. Either you do not believe his explanation, or you do not like it already, it's a very practical way to hinder his success.
I think Jones is the greatest talent we have ever seen in this sport. I also think that no one has done more harm to Jones' career and legacy than Jones himself. For me, these two are not mutually exclusive.
I do not know if this is the best fight of the UFC 235, but it's really fun. And yes, we ignore it for the moment. What else do you expect with two fights for the title and debut of Ben Askren at the UFC on the main map?
One thing Jeremy Stephens and Zabit Magomedsharipov have to fear is their placement in the prelims. This is the last fight on ESPN before the event goes to pay-per-view. This means that the UFC is counting on them to make a final argument with a large potential audience. It's a good place to show your skills to a lot of people. And I hope these guys will deliver.
Although I can not stand all of Colby Covington's gimmick, he deserves to be the next in line for the welterweight title. But when it comes to whether he will have the chance to defend his cause at UFC 235, it all depends on who wins.
If Tyron Woodley beats Kamaru Usman, then yes, the intelligence is to get Covington (or at least in front of the camera) so that he can introduce himself to the champion and start organizing the next fight for the title. If Usman wins, however, the options open. This is especially true if Askren also wins his fight, given their recent history.
If I'm Covington, I'm looking for Woodley here. And if I'm Woodley, I hope the UFC will give him a little bit of the star. Nothing has the potential to make Woodley a fan favorite, even briefly, as is the opportunity to beat a guy that most people in the MMA world seem to hate.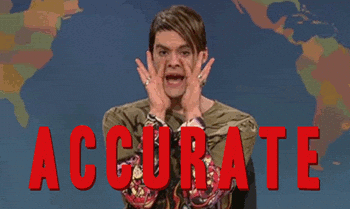 OK, you lost me to "if you believe Dana," but I see what you mean. It really depends on all the factors that motivated Tony Ferguson's decision to abandon the fight for the interim title.
Shortly after the announcement, he said he took "unnecessary harm" in 2018 on social media and felt the effects of knee surgery and the ensuing recovery. If he does not feel able to fight on time, it makes sense to wait and regain health. A single loss would be enough to send him back to the back of the line, and he probably knows it.
If, on the contrary, he simply did not like the offer or did not believe the promise, yes, it's risky to say no. But if it's really Ferguson's skepticism at work, you have to admit he did it honestly.
The UFC has already taken an acting title. And the head of Khabib Nurmagomedov has already said that Ferguson was definitely not the next. Why should he sprint to that carrot hanging in front of him when everything indicates that he will never have it?
Of course, he will not really get it by staying home and regretting his own misfortune. Unless his hope is ready when someone else gets shot at the last minute, I do not see the way to the title for "El Cucuy".
I confess that I only know Royce White because of the "Real Sports" segment on mental health in the NBA. But in general, I'm everything for athletes from other sports who try MMA. It helps others understand how incredibly difficult it is.
Two things here:
1. If we're looking for light heavyweight contenders to occupy Jones, you could do a lot worse than Yoel Romero, and I'd buy that fight in an instant.
2. If this happens, I'll need a live snapshot of Luke Rockhold's facial expression as he learns that Romero is following him up to 205 pounds.
Listen, if people think they are threatening the Montanais by proposing to sell us in Canada, think again. Most of us visited our northern neighbors once or twice and found that we already shared many cultural similarities.
Canadians love winter sports, beer and talk time? Great, because the Montanans too. And if you tell me that I will not have to worry about being bankrupted by medical bills, hey, I'm not going to complain.
Honestly, there is only one aspect of life in Canada that Montanans would have difficulty adapting to: toonie. Do you think we can responsibly transport a two-dollar coin? Because everything I know about us suggests the opposite.
Ben Fowlkes is MMAjunkie and MMA columnist for USA TODAY. Follow him on Twitter at @BenFowlkesMMA. Twitter Mailbag appears every Thursday on MMAjunkie.