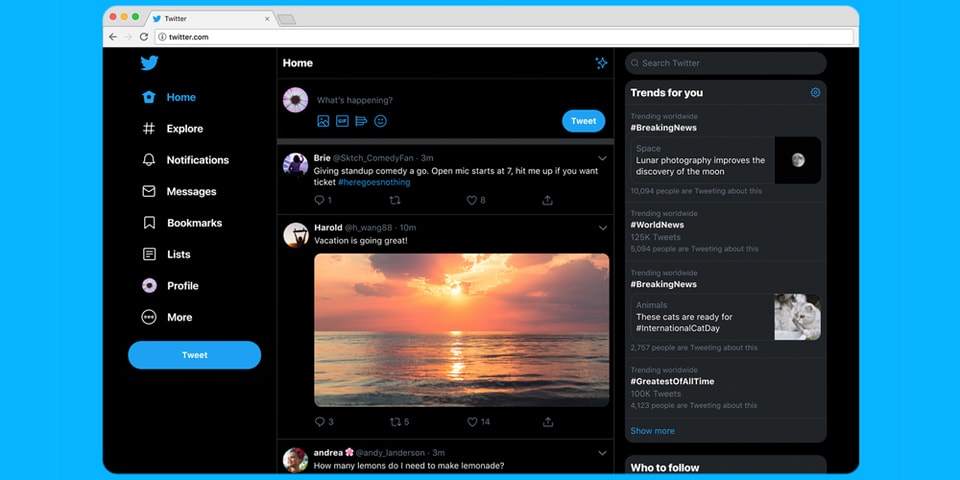 Years after its previous update, Twitter has finally rolled out a brand new redesigned interface for its desktop mode available worldwide. It is said that the update brings a faster and easier browsing experience on the desktop, with many new customizations.
Sections such as Explorer, Bookmarks, Lists, Direct Messages, and Profile have been moved to be more accessible. No need to switch between tabs and windows to launch new tasks or view trend topics. Users will also be able to switch accounts on the fly via the side navigation section. The social media platform even introduced a Dim and Lights Out theme for Dark Mode fans who wanted slight tweaks. If these are too dark, you also have a choice of color options.
Check out the new Twitter desktop interface now and then the new folding VR glasses that Samsung is developing.
Woah, what is it? A brand new https://t.co/q4wnE46fGs for desktop? Yep. THIS IS HERE. pic.twitter.com/8y4TMzqBGa

– Twitter (@Twitter) July 15, 2019