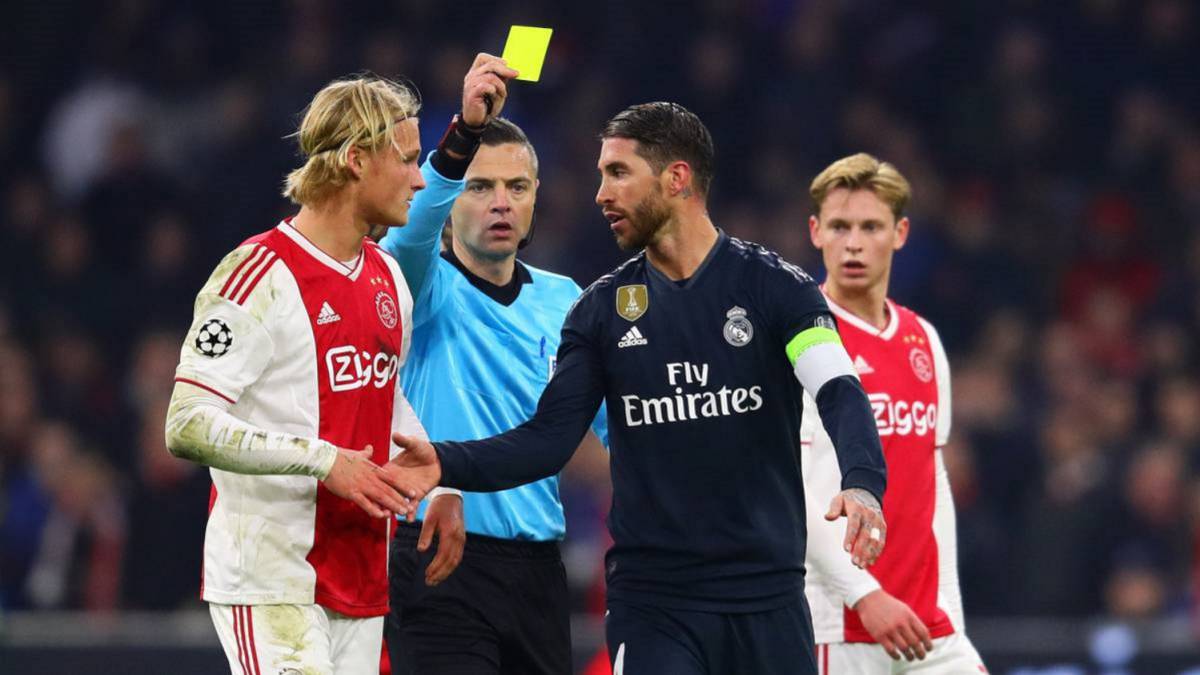 [ad_1]
UEFA Disciplinary Committee decided to Suspend Sergio Ramos for Two Games for Forcing a Yellow Card in the first leg of the last 16 meetings of the Real Madrid Champions League against Ajax in Amsterdam. The central defender admitted to the mixed zone after the match that he had pondered the situation and said: "I'd be lying if I said I did not force it."
Ramos backed off and rejected the idea that it had been reserved on purpose, but a video showing the captain asking his teammates and the bench he had to leave in search of "the nightmare". a map.
UEFA has announced that it has been suspended for "clearly having received a yellow card".
The punishment could have been worse given that Ramos is a repeat offender. During the 2010-11 season against Ajax, who finished at 0-4 against Real Madrid, Xabi Alonso and Ramos both forced the yellow. He was then fined, with no further suspension than that related to the accumulation of reservations. It was decided that it was Mourinho who had given the order to be booked.
Madrid will appeal the decision but if it does not succeed, it means that Ramos will miss Ajax's return leg and a hypotechical quarter-final in the first leg if qualifying warrants it.
[ad_2]
Source link